Featured Online Program
Penn Foster
Request Info
Select Program:
Locksmith & Home Security Technician
Program Details:
Getting a career diploma in as little as 5 months.
Gain experience with practical exercises and interactive assignments.
Learn how to identify, create, and duplicate keys.
Learn to work with several types of locks including safes, valuts, and auto.
and more...
Sponsored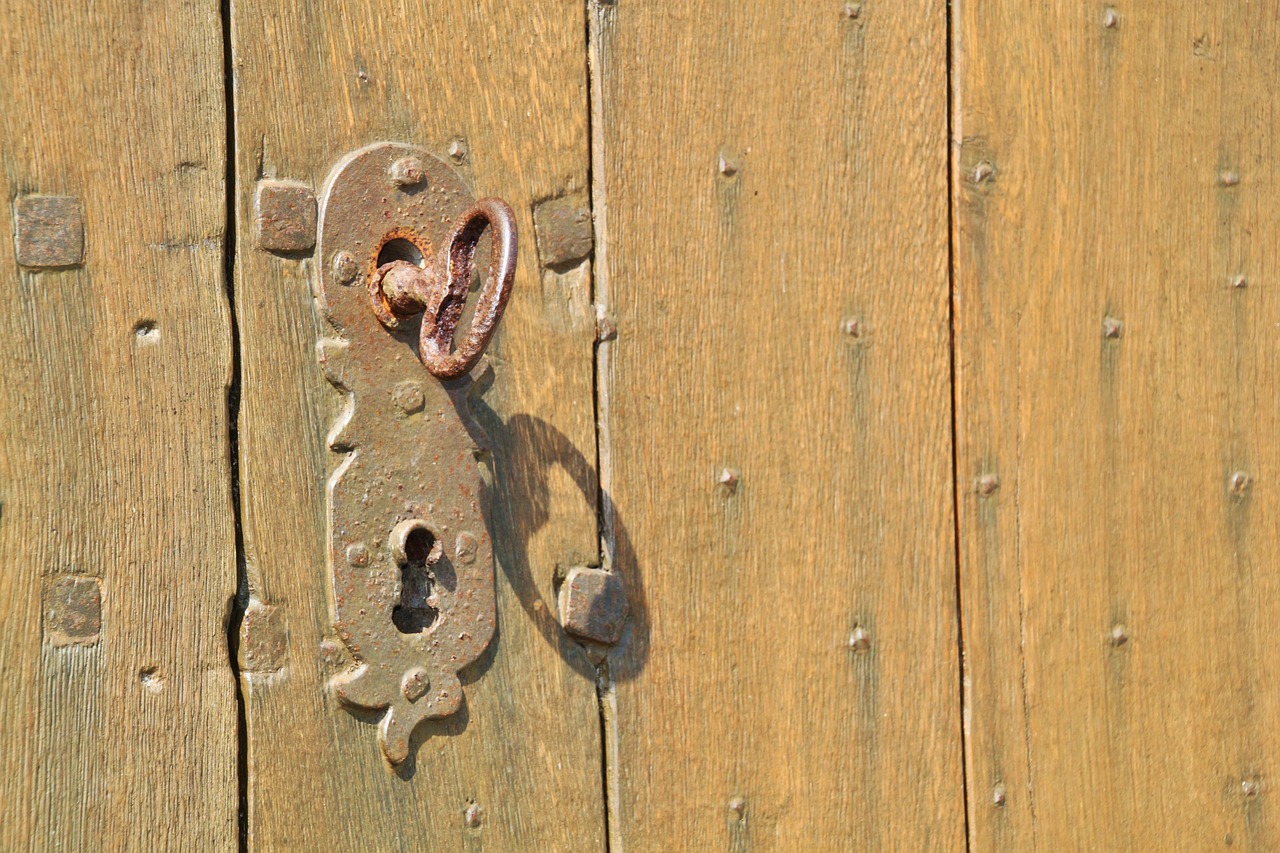 Door locks are the most indispensable part of a doorway as it secures the privacy of the room and the owner.
Thus, the lock has to be on duty 24/7 no matter what.
Since it works all day and every day, it can jam.
To keep it functioning at its best, it requires maintenance.
More often than not, you have to follow some lubrication process.
It is easy to apply and works instantly.
Like most people, you may wonder what types of lubricants to use.
Let us check the best ones for all types of locks for your convenience.
Lubricants to Use for Door Locks
Lubricants come in different types.
Let us check the best types to activate your door lock again.
Remember, not all lubricants are equal.
Some work more satisfactorily than others for particular applications.
But, which ones work best for locks?
Let us briefly look at the four different lubricants and which one we need in our locks.
Graphite Powder
Graphite powder lubricant works remarkably well on the door locks.
To make it work successfully, squeeze the powdery texture properly.
Graphite lubricant can unlock the door jam, and it is not sticky.
It is good at protecting your locks against corrosion.
It is an excellent lubricant for locks.
Just a tiny portion of graphite powder will last you a long-term service.
Many lock manufacturers use graphite to pre-lube their locks.
The only drawback is it is messy after you apply it and gets everywhere.
Graphite is old-fashioned and works wonderfully, but other options don't make a mess.
Silicone Lubricant
Silicone lubricant is widely used for its top-level consistency.
It is neither sticky nor messy.
Apart from keeping the place smooth, it withstands debris and dust from sticking.
Silicone lubricants help the metal from rust and corrosion.
What makes this lubricant special is its protective qualities.
Teflon-Based Lubricant
An Anti-Friction Dry PTFE lubricant has a polytetrafluoroethylene formulation known as Teflon.
It is non-stick and leaves a dry film that resists oil, dust, and dirt.
If your lock needs daily care, this is a frequent substance for you.
Teflon-Based Lubricant is widely used by homeowners and locksmiths alike.
This lubricant is a gem because it can rescue the door locks that are under high temperatures and moisturizers.
Grease Lubricant
Grease lubricants are sticky and thick.
This lubricant combines oils and thickening agents.
It makes your door locks active, but it is sticky.
Grease lubricant is ideal for commercial door locks.
Use wisely and carefully on other doors locks.
Like oil, grease collects all sorts of particles, finds its way in your keyhole, and gum up with the locking mechanism.
Grease lubricant is not recommended for locks.
Your lock will operate sluggishly.
Best Lubricants For Door Locks
Not all kinds of lubricants are appropriate for your door lock.
People predominantly favor graphite lubricant because of its instant solution and hassle-free application.
It lessens the squeaky noise you hear when a lock jams while you lock or unlock the door.
Gun oil aerosol is regarded as another best alternative for door locks maintenance.
WD 40's 3-IN-ONE
3-IN-ONE Lock Dry Lube has versatile usages.
Many people make it their favorite because of its transparent base that dries out so fast.
The dry lubricant works well to ease stubborn jamming from commercial to home locks.
It has an attachable straw that can reach the narrow spot of a locking system.
Where numerous lubricants fail, this lubricant cleans with deep penetration.
Its formula never makes the metal or locks sticky, keeping them free of debris and dust.
It dries out so fast it does not have time to attract them.
Some people have problems with the red attachable straw applicators.
It does not fit into place.
The upside is the charming scent.
Houdini Lock Lube
Houdini Lock Lube is the top pick for a silky-smooth lock.
You can never go wrong with this lubricant.
Specially made for locks, but nobody knows what is in it.
It is grease-free, oil, silicone, graphite, or Teflon.
Besides healing the door lock jams, it penetrates the other parts such as hinges, bearings, and door switches.
This lubricant is incredible stuff.
It is incredible at cleaning and penetrating corrosion.
The buttery-smooth lubrication lasts a long time.
If you want your door locks to fast recovery, this ultra-smart lubricant can provide the exactness you need.
Houdini Lock Lube is excellent at preventing rust.
It adapts to moisture and works great in all climates and humid and salty waterside places.
And since it is dielectric, you can spray it around electronics without causing disaster.
WD-40 Specialist Water Resistant Silicone Lubricant
The protecting agents and effective additives of WD-40 Specialist Water Resistant Silicone Lubricant make it a fan to many people.
This silicone lubricant has a waterproof characteristic.
It comes with an inspiring formula to perform its service to you.
The WD-40 Specialist lube has two different ways to perform the right job.
The fan-shaped spray is adjustable.
Use several coatings, and it will dry out quickly to keep the dust from attracting it.
This lube works on anything from vinyl to metal but rubber.
The lube is transparent, which is proof of its authenticity.
It is non-sticky and works hard against rust.
DuPont Teflon Easy Entry Lock Lubricant
The DuPont Teflon Easy Entry Lock Lubricant is ideal for car door locks and outdoor locks with a squeaky noise.
Its lubrication is formulated for long-term service no matter the situation.
The deicing agents and additives instantly work on rust and make it disappear.
This Teflon lube delivers neat service when unlocking your door jam.
You can apply this lube anywhere.
It leaves a dust-free and smooth surface.
It has a customized applicator tip for the keyhole for easier use on locks.
Its corrosion agent not only removes dust but keeps it from coming back.
However, it creates problems in humid weather and washes away in heavy rain.
AGS Lock-Ease Graphite Lock Lubricant
Lock-Ease Graphited Lock Fluid safeguards your lock against rust, sticking, and freezing all year-round.
It is earned its exceptional merit as a supremely slick, fantastic, and long-lasting product.
This lube seals moisture and provides maximum protection from freezing.
It has a unique carrier that evaporates quickly and leaves a long-wearing graphited film.
It penetrates rapidly and blankets the locking mechanism.
Your lock will not solidify at a below-zero temperature making it ideal for cold weather.
While most graphite lubes have graphite powder, this is different.
This stuff is liquid with graphite crystals making it unbelievably versatile and slick lubricating material.
This graphited liquid will break through all the grime and make your locking mechanism smooth.
If your lock is rusty, frozen, and stuck, this is your best option.
Remember that it takes a few days for the liquid to dry.
You might have a messy key for a few days.
But, no worries because it's easy to wash off.
Final Thought
A safe lubricant guarantees the security of your door and your privacy.
After all, your door lock needs the proper lubricant for it to perform long-term.
We have mentioned our favorite lubes to help you make an informed decision on which one to buy.
Pick a lubricant without oil or sticky additives.
Dry lubricants do not build up a gunky mess or collect dust and dirt.
These lubricants are effective and safe.
They come with applicators and dry out fast.
Lubricate your door every one or two years to keep it in tip-top shape and avoid nasty situations.