Featured Online Program
Penn Foster
Request Info
Select Program:
Locksmith & Home Security Technician
Program Details:
Getting a career diploma in as little as 5 months.
Gain experience with practical exercises and interactive assignments.
Learn how to identify, create, and duplicate keys.
Learn to work with several types of locks including safes, valuts, and auto.
and more...
Sponsored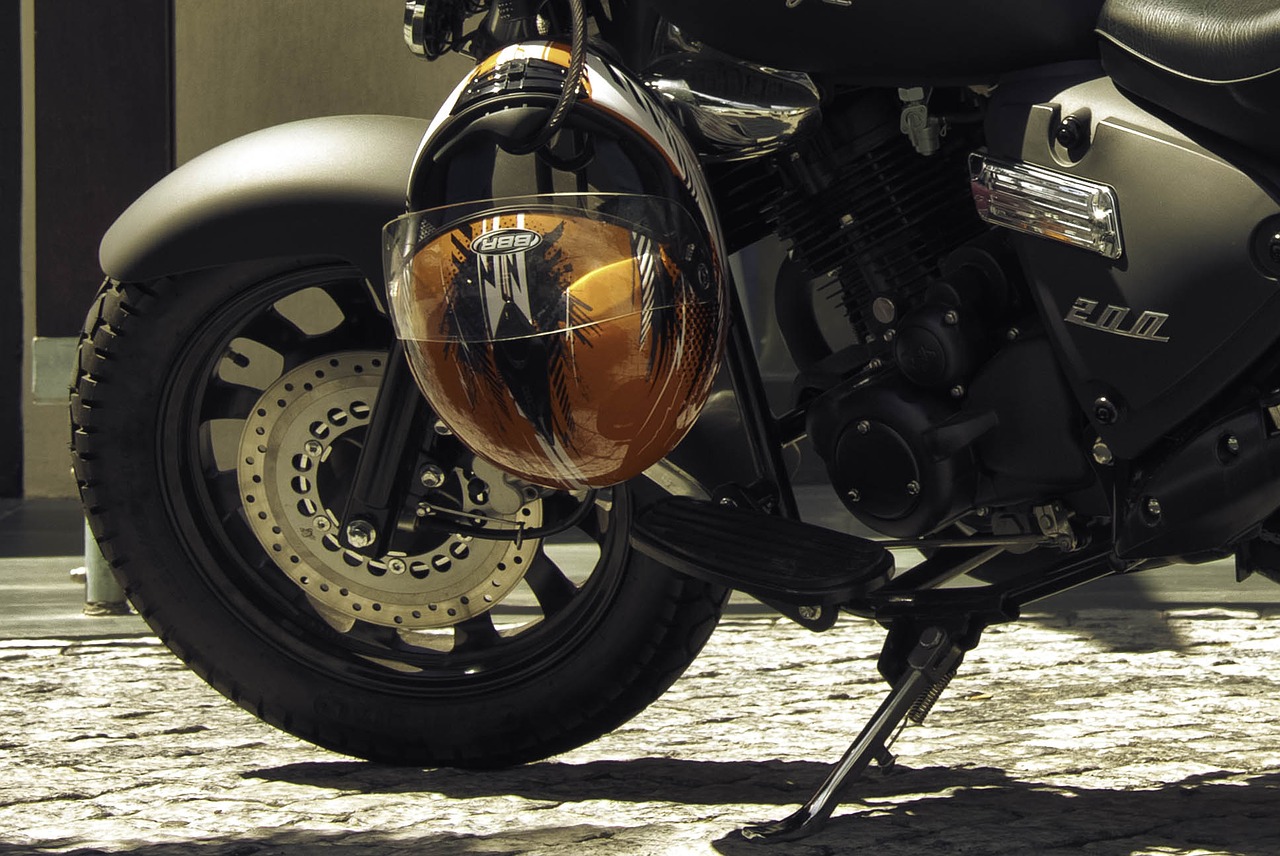 A motorcycle helmet is a safety accessory you wear on the road or off the trails.
It is part and parcel of the safety game.
A problem occurs when your wheels stop rolling.
You climb off your bike, and you're here carrying your helmet around.
But, not anymore because now you found a safe way to store it.
That is where the beauty of the motorcycle helmet lock.
A motorcycle helmet allows you to lock it on your bike.
We have identified the features for you.
These features will help you make informed decisions when you are in the market.
Now you don't have to carry it around when you can securely attach it to your bike.
Motorcycle helmets are a pretty handy and easy target for potential thieves.
Helmet locks vary in type and design.
But, the principle is the same.
They are attached to your helmet to a part of your bike.
You can loop it through a cable or strap it through a helmet's face.
We have 13 of the best helmet locks for every biker.
Check it out.
Different Types of Motorcycle Helmet Locks
There are three different types of motorcycle helmet locks out there.
Cable-Based Helmet Locks
Cable locks are adjustable cables that wrap around equipment.
It comes with an anchor point and locks with a combination, a key, or both.
A cable-based helmet lock has a strong cable with a central locking cylinder.
The metal has a strong material that can resist cutting.
Its cable has a protective layer to protect it from snow, rain, and rust.
It is flexible, easy to use, rust and corrosion-resistant.
Solid U-Shaped Helmet Locks
Solid U-Shaped Helmet Locks have one solid section.
They are typically shaped in the form of a D or a U.
These are fairly small and easy to carry around.
But, it is a bit harder to attach your helmet to your bike because they are not flexible.
U-lock and Cable Combination Locks
These locks are a mixture of both U-locks and Cable locks.
They are heavy, but you have a lot of freedom to lock your helmet in ways you want.
13 Motorcycle Helmet Locks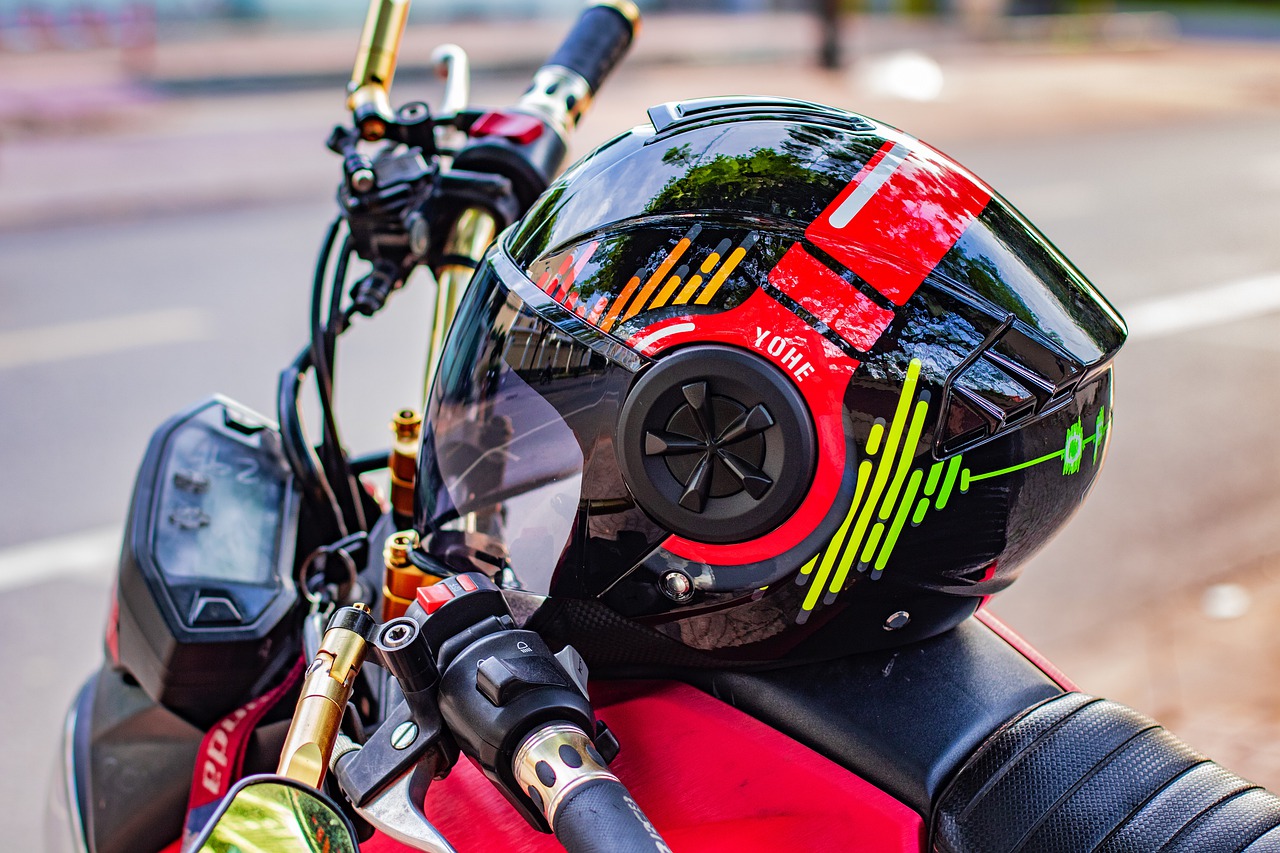 Let us examine deeply the top 13 reviews of the most promising motorcycle helmet locks.
OnGuard Double-Team PITBULL U-Lock and Cable
The OnGuard Double-Team PITBULL U-Lock and Cable motorcycle helmet lock are remarkable in numerous different aspects.
Its sturdiness is top-priority.
The 14 mm shackle is extremely thick and tough to resist any cutting attacks.
The lock was designed in such a way that it is impossible to pry using the standard tool.
It has four feet long hardened braided steel cable resistant to sawing and cutting.
The cable is protected from humidity with a plastic shield
PITBULL U-Lock and Cable is one of the best helmet locks.
eIt has a key and lockpicking resistance because of the double-bolt locking mechanism.
BigPantha Motorcycle Helmet Lock & Cable
The BigPantha Motorcycle Helmet is a D-lock and cable type.
The sleek pin locking design ensures your helmet is secure on your bike.
You can readily stretch the cable up to six feet which is a great feature.
The lock comes with a self-coiling braided cable made of rust-resistant steel with a rubberized sleeve.
Cable locks are popular with bikers, but they always complain about where to store the lock.
Well, this lock addresses these complaints without compromising usability and security.
Kuryakyn 4248 Motorcycle Accessory
Kuryakyn 4248 became one of the most trusted names in the motorcycle accessories market.
The sleek and modern appearance merges well with all kinds of motorcycle designs because of the all-black construction.
The U-lock mount feature is a firm base for the lock.
It is extremely light with only a 1.5-pound weight, so no extra load on your ride.
The screws are tamper-proof to keep thieves away.
You can mount two of these on your bike to keep your helmet and your riding partner safe.
Little World Motorcycle Helmet Lock & Cable
If you are concerned about the security of your motorcycle helmet, a cable lock is ideal for you.
This carabiner lock has a six-foot-long coiled cable you can fasten to your helmet and bike.
It has a digital tumbler lock, you need not use any keys.
With a versatile design, this simple lock is a great choice.
The Little World Motorcycle Helmet Lock & Cable is a combination dial lock.
The robust cable ensures your helmet is safe.
Helmetlok 4101
The Helmetlok 4101 is has a carabiner locking mechanism.
This design will fit perfectly into the D-rings of your helmet.
Meaning it can securely hold your helmet.
If you have the fastening ratchet strap system in your helmet, you can use the metal T-bar that goes with your helmet.
You can also use the 4-digit pin code for additional security.
The Helmetlok 4101 is sturdy enough, but the straps are not the strongest.
It is easy to cut with a pocket knife.
The lock is so compact it can fit your jacket.
Since it is rubberized, it will not scratch your helmet or motorbike.
Motorcycle Helmet Lock by Master Lock
If you want a reliable helmet but are on a tight budget, this is your best option.
The Motorcycle Helmet Lock comes with two keys and a 12-inch cable.
This lock is a strong lock supported by a 0.15-inch thick cable.
The cable is wrapped in vinyl, and the lock is wrapped in plastic.
You can use it without worrying about scratches on your bike or helmet.
There is a padlock that goes with it.
You can use it to put the cable and lock in place.
The unit has a four-pin locking mechanism with an anti-picking feature.
To enhance its sturdiness the lock has laminated steel plates.
Kuryakyn 4232 Motorcycle Accessory
If your bet is a universal lock, this Kuryakyn 4232 Motorcycle Accessory is great for you.
It comes with a two-piece fitting that you fasten around the tubing.
You fasten it around your motorbike frame, handlebar, or crash bar.
You can fasten the lock wherever you want.
Just tighten the bolt accordingly.
A chrome-plated lock comes with head fastening.
It perfectly incorporates a D-shape shackle for extra strength.
Bikers Choice Helmet Lock 74937S2
The universal mounting ability of the Bikers Choice helmet lock attracted us.
Whether you mount it on the front or the back of your motorcycle, it will not dishearten you.
The curved base is even better.
Even if the bike supports flat base plate locks, it can adapt this one easily.
It has a wide array of tubes to fit the mounting.
The shiny chrome-plated appearance will not look worn out for many years.
The chrome plating is a definite win, and screws are tamper-proof.
Thanks to its one-day screw and strong locking cylinder.
Bikers Choice Helmet Lock looks fantastic and delivers excellent security too.
Lockstraps 901 Helmet Lock
This Lockstraps product comes highly recommended for its diverse usage.
It is certainly a great addition to your riding gear and helps keep your helmet secure.
There is an additional security feature for the other items you carry.
If you're going for a long riding adventure, it can help fasten your luggage.
The straps are all-nylon with a 3mm stainless steel cable embedded between two straps.
It is quite dependable for heavy-duty usage.
The steel frame is heat-treated so it is impossible to breach security.
The galvanized rivets make it durable and sturdier.
This lock only weighs 0.3 pounds.
Its flexible nature means you can store the lock inside your bike's compartment.
Abus Granit Steel-O-Flex Armor Key Bicycle Lock
Abus lock is made of a toughened steel shell to protect the flexible steel cable.
The steel cable has a whooping diameter of 25 mm thick and is insanely strong enough for locking down your helmet and securing it from thieves.
The steel cable is one of the thickest on the market with nice flexibility.
The locking cylinder comes with a high-quality lock designed to resist picking.
By the way, this is one of the heaviest locks out there.
Lockstraps 801 Locking Carabiner
The Lockstraps 801 is a universal motorcycle helmet lock that has a carabiner design.
It has a carabiner-based security system with a three-digit code.
You can set up any code and not worry about remembering it.
Apart from this, the lock has a premium-grade structure that withstands most kinds of deterioration quite easily.
Due to its waterproof nature, it does not rust or corrodes.
No bulky frame like other carabiner locks, so it is fairly easy to carry around.
The lock only weighs 12 ounces and comes as a single unit.
There is no tricky or permanent installation to your bike.
It comes with a three-digit combination dial with premium-grade steel construction.
It's easy to use and you can combine it with other flexible locks.
Kryptonite Kryptoflex 1565 Combo Cable Bicycle Lock
Combo Cable Bicycle Lock works as a helmet and a bicycle lock.
This lock is by far the strongest lock for your motorbike helmet.
The lock has a 15 mm thick, high-quality steel cable for extra durability.
Steel cable is braided for extra strength.
It is coated with vinyl to protect the steel from rust and corrosion.
The four-digit locking mechanism ensures additional security.
The cable is flexible enough so you can loop it for easy portability.
The Kryptonite lock is well-known for its quality.
Once you have it, you will understand why.
Master Lock Motorcycle Helmet/Jacket
Master Lock knows how to make a high-quality lock.
This motorcycle helmet lock is robust and durable.
Featuring a four-pin tumbler, a thief needs a heavy-duty bolt cutter to break the lock.
The lock is small enough that you can store it beneath a small seat case on your bike.
It has a 14-inch vinyl-covered cable with a 5 mm diameter cable for that extra security.
The plastic lock cover shields your helmet from scratches.
The device has a dead-locking mechanism to deter somebody from opening the lock.
Since the lock has keys, do not lose them.
On the downside, the loop is a bit short, and the keyhole is hard to use.
Additionally, the packing says gun lock, not a helmet lock.
If you are not a fan of numerical tumbler locks, this is a fantastic option for you.
Master Lock has two sets of keyed cable locks.
Each has a 14-inch cable with a plastic-coated lock to minimize the scratches on your bike or helmet.
Another great feature of this lock is the braided Steel for flexibility without jeopardizing security.
On the upside, this lock is pry-resistance and unsusceptible to all kinds of leverage, hammering, and cutting attacks.