Featured Online Program
Penn Foster
Request Info
Select Program:
Locksmith & Home Security Technician
Program Details:
Getting a career diploma in as little as 5 months.
Gain experience with practical exercises and interactive assignments.
Learn how to identify, create, and duplicate keys.
Learn to work with several types of locks including safes, valuts, and auto.
and more...
Sponsored
When most people think of a Locksmith they normally think of that one time they lost the keys to their house and needed a locksmith to open the front door and make a few spare keys to prevent it from happening again.
The main problem is many people believe that is all locksmiths do.
This couldn't be farther from the truth.
If you are currently a locksmith or looking to become a locksmith you are really only limited by your skill and ambition.
The Freedom of Becoming a Locksmith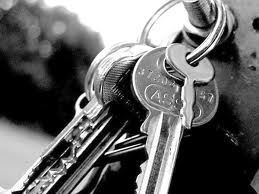 Before we get into the specific career paths of a locksmith, there is an even more important topic that needs to be discussed.
Locksmiths are in a very rare position to instantly become their own managers.
Unlike most professions, as soon as you are certified as a locksmith you have 3 choices:
Become a freelance locksmith and work as you are needed
Open your own locksmith business where you will be our own boss
Go to work for another locksmith
This is important to note because most professionals do not have the opportunity to freelance their skills out for higher rates or to easily become their own boss.
Most people are stuck working for others. But that is simply not the case with the locksmithing career.
Common Career Paths for a Locksmith
There are literally hundreds of specializations within the locksmith field, but we're just going to discuss the general categories.
Keep in mind though that great locksmith will not only elect to pursue one specific path, they will also learn to master every aspect of that area.
Commercial Locksmith
There are two types of Commercial locksmiths: 1)those that work out of, or own, a locksmith store, 2) those that primarily set up, maintain, or fix lock issues associated with small businesses or corporations. For more information about Commercial Locksmiths click here.
Mobile Locksmith
Mobile locksmiths are becoming increasingly popular because of the low overhead required to work out of a vehicle. For more information about Mobile Locksmiths click here.
Institutional Locksmith
Institutional locksmiths have some of the best job security around, as they typically work for colleges, universities, hospitals, or government facilities. For more information about Institutional Locksmiths click here.
Forensic Locksmith
A forensic locksmith is an expert in the field of locksmithing that is able to verify specific information about locks or other security systems for the prosecution or defense in a legal case. For more information about Forensic Locksmiths click here.
Locksmith Specialists
The above categories are broader areas of locksmithing that can be broken down even further, some examples of this are as follows:
As you can see the world of locksmithing is quite large indeed, as we've just scratched the surface.
The majority of locksmiths also acquire unique skills in existing door hardware, computer software, and other mechanisms that don't revolve specifically around locks.