Featured Online Program
Penn Foster
Request Info
Select Program:
Locksmith & Home Security Technician
Program Details:
Getting a career diploma in as little as 5 months.
Gain experience with practical exercises and interactive assignments.
Learn how to identify, create, and duplicate keys.
Learn to work with several types of locks including safes, valuts, and auto.
and more...
Sponsored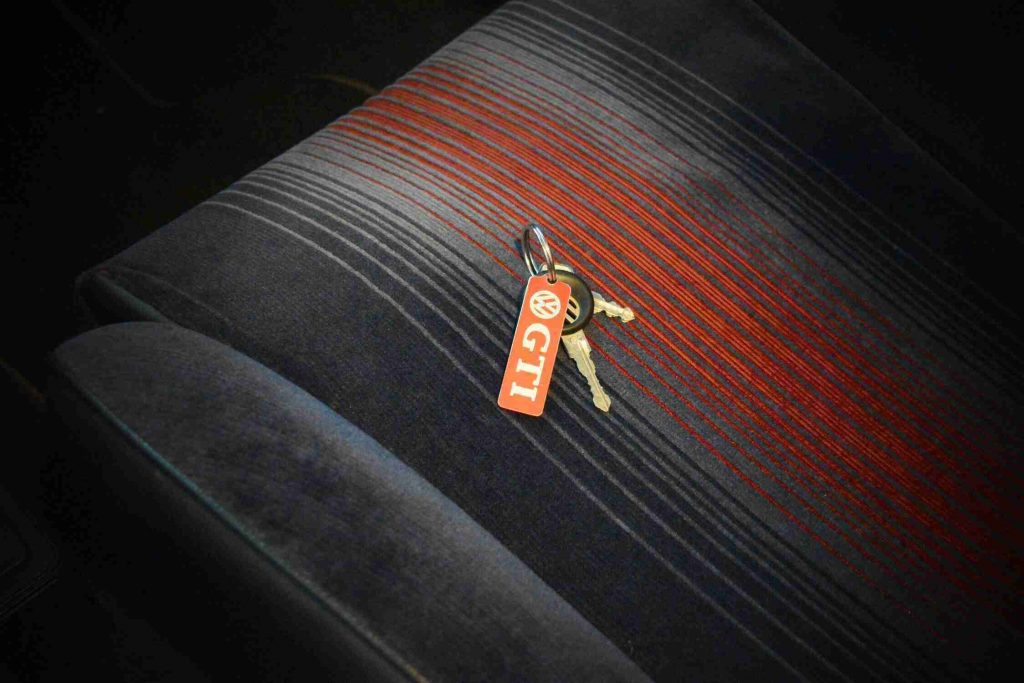 Imagine you're in a parking lot and left your keys inside your car.
The only way to retrieve your keys is to unlock the door without keys.
Please don't feel bad because it happens to the best of us.
But, it's frustrating if you have to be in a meeting in 10 minutes.
You think about different ways to handle the situation, but nothing in mind.
You may be late for your appointment, but solutions are at hand.
Try before you pry is what they teach you in the firefighter forcible entry class.
It's a little catchy, but it works.
Try the easy solutions first before you work on the harder ones.
Let's begin.
Obvious Solutions
If the situation is not urgent, try the best possibility for success with minimal damage.
Check if all the doors are locked.
When we are under stress, we forget the obvious.
If this fails, call for help.
When you're close to home, somebody might be there to bring a spare key.
If you're in the middle of nowhere, call the police or fire department.
Call the AAA if you have a membership with them.
You can also call your insurance provider if you have coverage.
But, an automotive locksmith is your best bet.
Emergencies
If this is an emergency case, call 911 right away.
If help doesn't come quickly, and you have no choice but to break the window, do it as safe as possible.
Choose a window far from any passengers.
Use tape to cover the window and keep the glass together.
Remove the broken glass when the window is broken.
Here are some ways to get back into your car without keys.
But, these methods will only work on mechanical locks.
Screwdriver Method
Most doors can be opened with a screwdriver.
It works most of the time so try this one first.
Take a flat head screwdriver and place the tip about an inch from the bottom corner on the passenger side of your car door.
Now, slightly pry up for 10 seconds until you hear it click.
Hook Tool Method
If no screwdriver is available, use a hook tool with a curve on one end.
Make sure it goes under the side of your car's rear window.
Pull up the lock and press the unlock button.
Big Easy Delux KIT
This Big Easy Delux KIT is excellent for automotive locksmiths to gain quick solutions and access to car doors.
This kit is a chrome-plated brass lock pin gun with tension tools that work in seconds.
It has an auto-retractable tensioner and penetration depth three-time than that of the standard tools.
The retractable steel cable can be used at a distance designed for Nissan, Honda, Ford, Dodge, Acura, and Toyota doors.
Pump Wedge Method
The Pump Wedge Method is the easiest by far.
You can open the driver's side door without damaging it.
You can buy this pump on Amazon.
Just put the wedge between the window and the car's door and slightly inflate it a couple of seconds, then you'll hear a clicking sound.
Use of a Slim Jim
A Slim Jim is a lockout tool about 16 inches long.
A driver usually uses it to unlock a car door if they forget their key.
It looks like a credit card, and you insert it into the crack between the frame and the door.
You have to push it a bit upwards so that it is against the locking mechanism inside the car.
Then pull it vigorously.
You will hear a clicking sound when the door is unlocked.
A Pair of Pliers or Vice Grips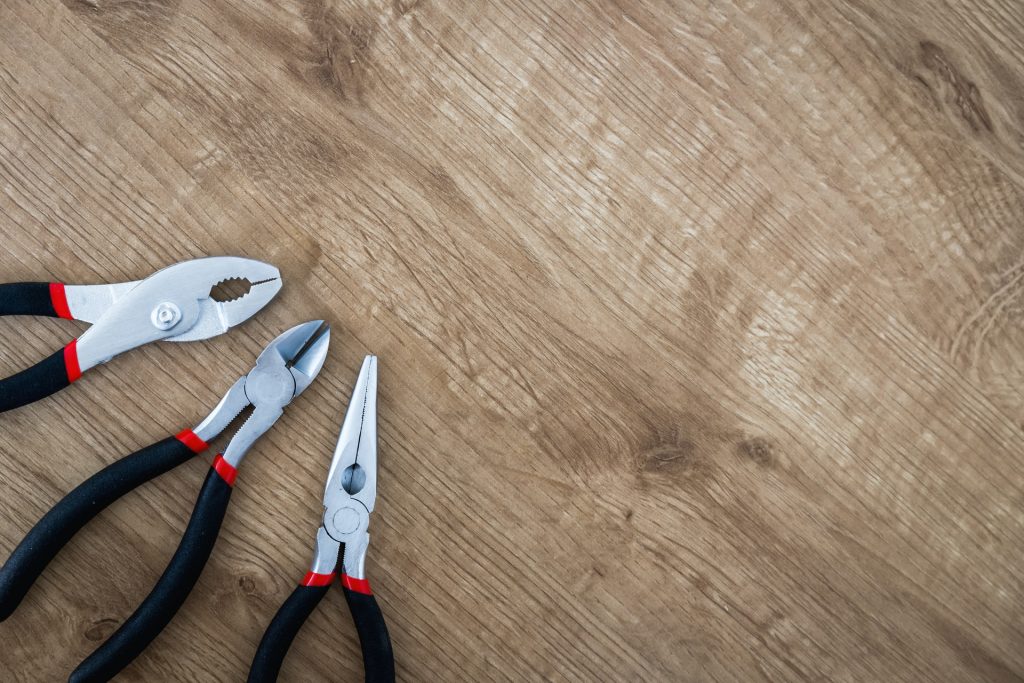 You may use a pair of Vice Grips or standard Pliers if you don't have any unlocking tools with you.
Get it close to the locking mechanism, squeeze them towards each other, and then pull away from the door.
You will hear an unlocking sound when you do it right.
Coat Hanger Method
The Coat Hanger Method is undoubtedly the most accessible tool to use.
Unfortunately, you can only use this with cars manufactured after 1996.
It helps you determine when your car was produced.
Doors Located In The Back Of The Car
This may sound crazy, but manufacturers put a rear door on their car to be opened even when the lock cylinder is up.
Just push down the locking mechanism, and pull the handle simultaneously.
There you have it.
The back door is open.
Then again, not every car has this feature.
Forcible Entry
If you tried all the options above and nothing works, the forcible entry might be your only hope.
You're lucky to be anywhere near a hardware store during business hours because you need a few things.
You will need a few plastic wedges, a long metal rod, and a flat air bladder with a bulb-style pump.
The bladder and pump will push the pump to open the edge of a door to get its lock.
The metal rod is stiff enough to stay rigid under pressure but pliable to bend.
Slightly flex the rod to reach into the car.
For the wedge, you can use the construction shims or felling wedges.
The slimmer and longer ones are the best.
Ideal materials are plastic, and nylon, wood, or metal are your last bet.
Slip the wedge by the top corner of the front door, on the upper corner of the front door.
Preferably, use two wedges, one to the front and the other below the corner.
The objective is to create space between the pillar and the car's door without damaging the vehicle.
The Last Resort
One of the other methods you can try is the vertical door lock.
Tie a loop in the center of the rope and drop it between the frame and door.
Work the rope around the corner of the door, plying it up and down to get between the weather stripping and the door frame.
Move the two ends of the rope in a teeter-totter motion until the loop is at lock height.
Noose the loop around the lock and pull firmly.
Move both ends up to 12-o'clock, yank gently, and pop the lock.
Be Proactive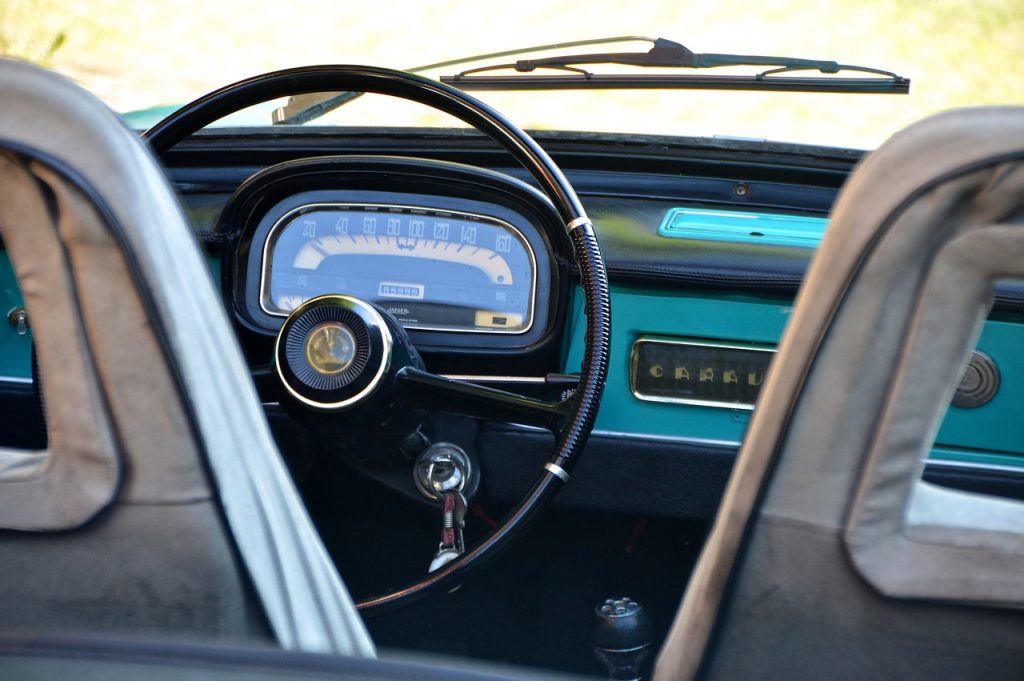 You can easily prevent this from happening.
Have a spare key in a secure and accessible location.
If your car has a trailer hitch, turn it into a small safe with room for keys.
If you use a magnetic key holder, secure it so you won't only be trusting on the magnet.
The easiest fix is to stash a spare key in your purse.
If you would rather have a spare key at home, ensure that it's in an accessible spot.
Don't lock your keys in your car.
Remember can avoid a car lockout if you prevent it beforehand.
You don't have to break into your car when you take every precaution.
Try using a remote locking system.
Always carry an extra key with you, just in case.
The Bottom Line
It is essential to take a spare key with you.
Don't panic if you lose your key or leave it inside your car.
There are DIY solutions you do use without breaking the windows.
The quick tips we shared will help you manage being locked out again.