Featured Online Program
Penn Foster
Request Info
Select Program:
Locksmith & Home Security Technician
Program Details:
Getting a career diploma in as little as 5 months.
Gain experience with practical exercises and interactive assignments.
Learn how to identify, create, and duplicate keys.
Learn to work with several types of locks including safes, valuts, and auto.
and more...
Sponsored
Commercial Locksmithing may be one of the oldest forms of locksmithing still in practice today.
And as long as businesses still exist at physical addresses, then this industry is only set to grow.
What is Commercial Locksmithing?
There are two types of commercial locksmiths:
A locksmith that owns a physical business, usually a storefront and performs locksmithing services within his/her community.
A locksmith that specializes in installing, maintaining, securing, and repairing lock systems related to small businesses or corporations.
What Skillset Soes a Commercial Locksmith need?
The first type of commercial locksmithing mentioned above is one of the more people-oriented careers.
As a locksmith in this field, you will definitely need to be able to handle people with all sorts of problems.
If you're a people person, this could be the path for you.
Regardless of which type of commercial locksmithing you choose, the following is a list of skill sets and services that you will need to  provide to be successful:
Panic Bar Installation
Emergency Exit Doors and Locks
Hydraulic Doors (knowledge of hydraulics)
Commercial Safes and Vaults (safe technician)
Keyless Entry Systems
Access Control Systems
Window Security Bars
Master Key Systems
High-Security Dead Bolts
Mortise Cylinders
Business Rekey and Commercial Rekeying
File Cabinet Locks Replace and Repair
As you can quickly see, commercial locksmiths are sort of the jack-of-all-trades locksmiths.  They don't typically deal with as many complex business systems that an institutional locksmith deals with, nor the details of large complexes or mansions that a residential specialist might handle, but they do need a bit of knowledge in every field.
Many commercial locksmiths also become Safe Technicians because most businesses do request this service.
How Can You Become a Commercial Locksmith?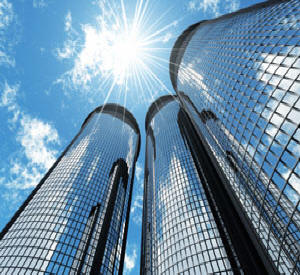 Unlike forensic locksmithing or automotive locksmithing, there is no specific certification or specialization to become a commercial locksmith.
You will need to check with the requirements of your state to become a locksmith and then devote your time to obtaining some of the skill sets needed above.
Most commercial locksmiths acquire long time partners with specific businesses and are able to charge monthly fees to maintenance some corporations, which will yield minimal time on site once systems are installed.  Commercial locksmithing will always be needed as long as there is a commercial market.