Featured Online Program
Penn Foster
Request Info
Select Program:
Locksmith & Home Security Technician
Program Details:
Getting a career diploma in as little as 5 months.
Gain experience with practical exercises and interactive assignments.
Learn how to identify, create, and duplicate keys.
Learn to work with several types of locks including safes, valuts, and auto.
and more...
Sponsored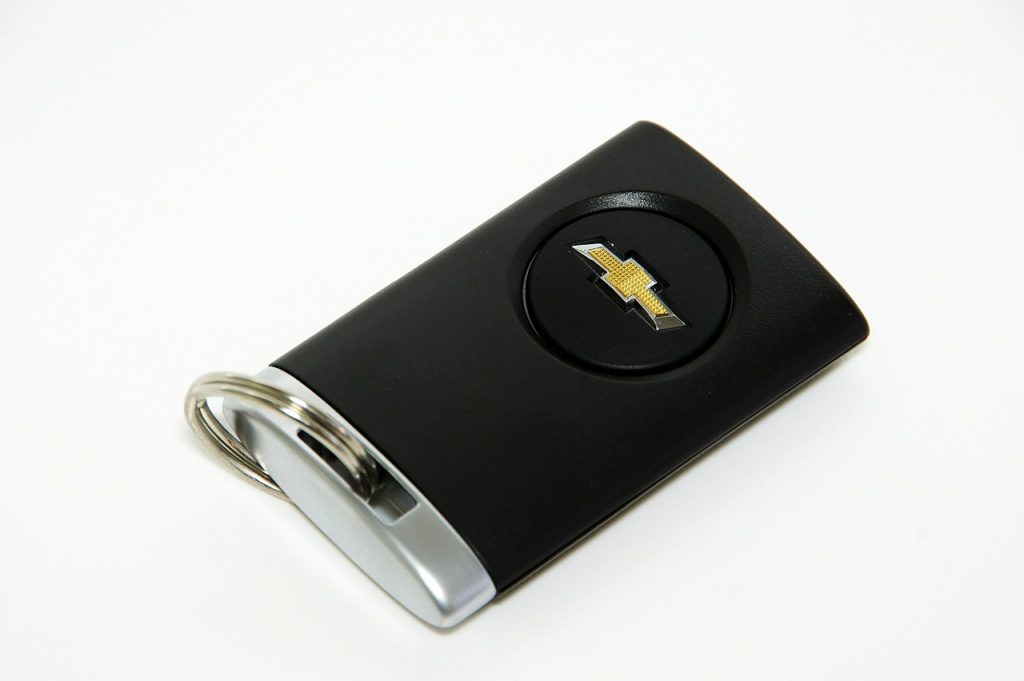 Aftermarket Electronic Car Keys are copies of original equipment fobs available through aftermarket firms.
However, these electronic car keys do not have the exact same quality as the original.
They do not contain the transmitter hardware on the inside either.
Besides, these inexpensive key fobs are only good as replacements for broken or cracked key fobs.
If you lose your electronic car keys and call your car dealer, you may be in for a great surprise.
Your next step is to check the internet to get a much lower price for the electronic car keys like yours.
However, this may pose some risks.
Inferior quality
When you purchase keys online, you will never know what you're getting.
More often than not, these electronic keys are poor-quality knock-offs that will not deliver the service you need.
Since most of them have cheap electronic parts and inferior materials, the device may fail you when you need it.
These knock-off products have soft and thin plastic materials that are too frail.
There is also the issue about their electronic components.
They usually have cheap electrical wirings and poor circuit connections that decrease the key's lifespan.
The proximity requirement may also become inconsistent.
Remote buttons may stop working and decrease the functionality of the device.
Programming Issues
Programming an aftermarket is challenging if you don't know what you're doing.
It's possible you'll receive a preprogrammed key that will not work with your vehicle.
In more cases than one, these aftermarket keys program right in.
But, the locksmith must verify that the remote's transponders are functioning.
Fob replacement is not like replacing your TV remote.
It needs reprogramming to recognize the new fob.
You may also have to program new spare fobs.
Reprogramming your key fob is done using a programming device.
Most modern vehicles already have this built-in feature.
The programming procedure varies depending on the model of the vehicle.
Typically, the car is set to programming mode to recognize the fob program.
Keyfobs reprogramming use a software application or key programming device
Unreliable Service
It is frustrating to purchase a product from an online store without an after-sales service.
But it happens.
If you need customer service assistance to program your key, you're out of luck.
Let's face it. Almost all aftermarket key circuit boards have inferior quality control.
On the other hand, OEM key suppliers have stricter quality control guidelines.
Functionality – sometimes, you'll get lucky with half functioning remote or key.
Lack of range – the remote will only work at significantly less distance.
Some buttons don't work – only lock and unlock buttons work.
Types of Aftermarket Electronic Car Keys
Let's discuss the different types of aftermarket electronic car keys.
It is interesting to note that they share the same dangers.
However, the use of aftermarket electronic car keys is not always for the same purpose.
It's essential to look for the key you require for your need.
Call an automobile locksmith to assist you if you're in doubt.
Transponder Keys
Transponder keys are physical keys with a chip inside.
This chip is placed over the bow, just underneath the plastic cover.
If a remote is positioned on the key's bow, the transponder chip may also be in the plastic.
The key should be inserted into the ignition cylinder.
Take note that this is not the same as the keyless entry device.
After buying an aftermarket electronic key with the chips, transponder key programming must be done.
Many cars manufactured 20 years ago have transponder keys as an anti-theft security system.
Remote keys typically use keyless entry systems for homes, garage doors, and gates.
Transponder devices have microchips that transmit low-level signals from a key reader.
This microchip has a unique serial number and is programmed in the car.
The RFID detects the serial number to open the door.
Transponder keys are also in home security, car locks, garage doors, and gates.
The transponder keys send signals to the receiver and match the digital serial number.
When the driver turns the key, the car will start.
Key Fobs
It's easy to determine if you need a key fob replacement.
Key fobs are used to start a vehicle.
This aftermarket electronic key has a complicated mechanism, and accurate specifications.
Make sure to buy a product that works with your automobile's model and make.
You must thoroughly explore every detail.
A key fob is a programmable gadget that gives access to a physical object.
It provides a one-factor authentication to access a computer system, network service, restricted area, or car.
You need a physical key to unlock them.
Key fobs are physical security tokens like biometric keyless entry fobs, proximity, or smart cards.
Remotes
A car remote key could be an independent portion of a key transponder or key fob.
Irrespective of their form, they are meant to be used far away.
They are gadgets that you click to lock, unlock or set off panic alarms.
Smart entry systems control a vehicle or building without using a traditional key.
The keyless entry system is a keypad lock control near the driver's door that requires pre-programmed numeric code.
This system has a touch-activated keypad available in the Lincoln and Ford models.
The term remote keyless system uses an electronic remote control as a key and the gadget activates it is by proximity.
Already Programed
A car key programming is the process of reprogramming a blank chip in a new car key to read the settings of your vehicle.
One of the most viable options is to contact your car dealer.
Ask a professional locksmith to program your car keys if you need them right away.
Contact a reliable locksmith to reprogram your key compliant with the manufacturer's specifications.
There are one-stop shops that cater to all your automotive needs.
Aftermarket electronic keys on the internet are preprogrammed.
Remember, you can't reprogram a preprogrammed electronic key.
Ensure that you buy products not used in someone else's car.
No Customer Service
Most aftermarket electronic car key distributors don't have any customer service or reliable customer support to help you.
Some of them just don't have any form of after-sales customer support to help you troubleshoot if you encounter issues.
This is one of the reasons why you must ensure that the functionality details are in place.
It is crucial to have a backup key with the aftermarket electronic car keys, and these gadgets have to be programmed.
Without anyone to help you troubleshoot any programming issues, you should probably call a professional locksmith to help you.