Featured Online Program
Penn Foster
Request Info
Select Program:
Locksmith & Home Security Technician
Program Details:
Getting a career diploma in as little as 5 months.
Gain experience with practical exercises and interactive assignments.
Learn how to identify, create, and duplicate keys.
Learn to work with several types of locks including safes, valuts, and auto.
and more...
Sponsored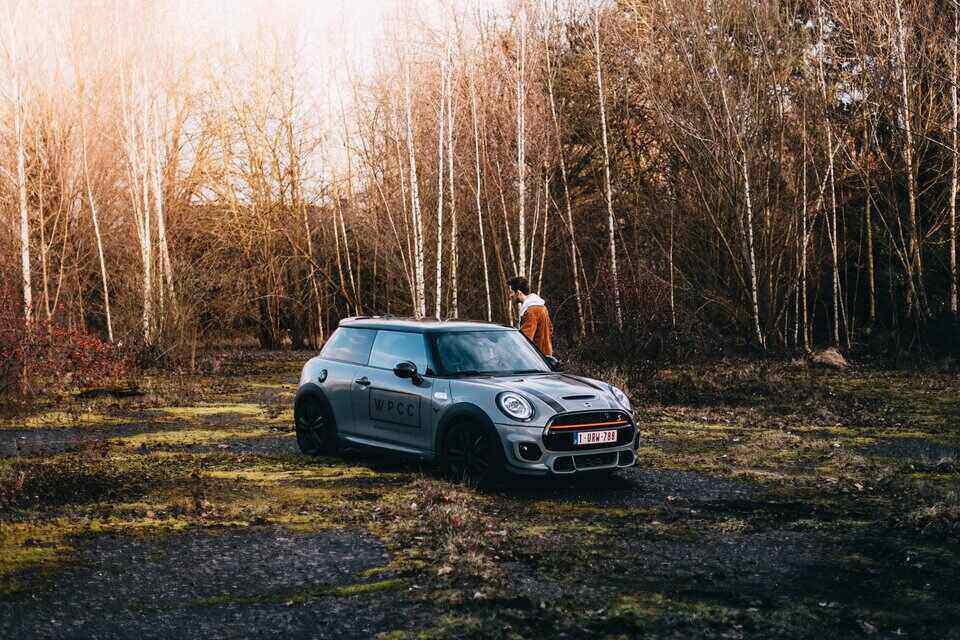 The American Automobile Association receives more than 4,000,000 calls from locked-out motorists every year.
The culprits are the increasingly sophisticated electronic anti-theft systems, keyless ignition, or drivers who forgot their keys inside their cars.
You had a few good options when you locked the keys in the car.
Prepare to call for help if you are in a safe location.
If you have a child or pet in the car, call 911 right away.
Never try to break the glass because you could injure your child or pet.
The police have the necessary equipment required to open your car door safely.
Even if your car is empty, if you don't feel safe, that's also a good reason to call 911 and ask for help.
The idea of locking keys in cars is becoming a thing of the past.
Depending on the situation's urgency, calling a locksmith, roadside assistance, or the police will be your best bet.
Who to Call If Your Keys Are Locked in Your Car?
If you can't get in and your situation does not warrant a 911 call, figure out who to can call for help.
If you have a replacement key at home and somebody can bring them to you, that's a good option.
Don't call somebody who brags about breaking into cars using slim jims.
Amateur thieves and slim jims can damage your car and end up with outrageous repair bills.
If you have the roadside assistance number on your phone, call them or a tow truck company to unlock the door.
Make sure you're in a safe place while you wait for help to arrive.
Tell them the kind of help you need.
Use a Spare Key
Firstly, you have to stay calm.
This is a stressful situation, and your first instinct is to panic.
But, when you panic, it is difficult to make the right decision.
Make sure to check every door before taking the next step.
It would be annoying to discover that the other door is unlocked, but you already called a tow truck company.
After making sure that the doors are locked, you still have a few options.
If you have a spare key, make sure you know where it is located.
You may have someone deliver it to you.
If you don't have a spare key, get one, and stash it in your wallet or purse.
Leave a copy to your friend or family who can save your day.
Investing in a replacement key pays off in the end, and you'll be glad you did.
Call a Locksmith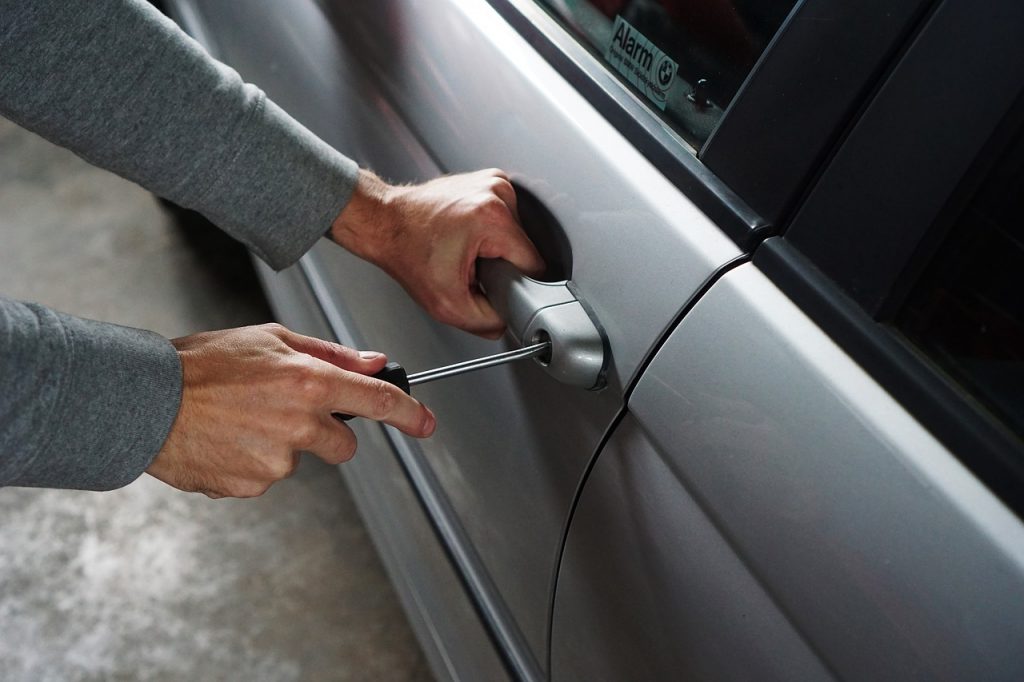 Locking the keys in the car can happen to anyone at least once in their lives.
It is always wise to have a plan in place.
The fastest way to get into your car is to call a locksmith.
A nearby locksmith will arrive in less than 10 minutes.
You can call a locksmith or check with your local tow truck company.
Most locksmiths will charge $50-100 to open the car door based on the make and model.
Older cars with no electric locking system are simple feats for a professional locksmith.
But, newer vehicles with high-security systems are trickier.
You'd be glad to know, though, that many insurance companies will cover the locksmith services.
Most carriers will cover $75-$100.
Check your car's manual to verify the type of key you have.
If you have an older model vehicle, the replacement key might be between $5-15 dollars.
A duplicate for a transponder key will be around $250 or $500 if you own a luxury car.
Check the price from your dealer and locksmiths and see who has the lowest price.
But, a locksmith would be cheaper.
Call Your Car Dealership
If the roadside assistance service is in your car warranty, lucky you.
Your car dealership can call an automotive locksmith to help you.
Unfortunately, this roadside assistance benefit is only for a short time, so check your warranty terms when this particular coverage expires.
Your car dealership can also help you locate your spare key or remotely unlock your car.
For instance, if you are driving a Cadillac, Chevrolet, Buick, or GMC, the dealer can remotely unlock the doors using your verification PIN.
Before calling a locksmith, calling the emergency road services can be cheaper.
Call Your Insurance Company
It is essential to know your car insurance coverage ins and outs.
Always read the fine prints of your policy to be sure if you are covered for the locksmith services.
Many policyholders are not aware of this coverage, so they have no idea they are qualified for this benefit.
If you are in a vehicle lockout situation, you should first call your insurance company provider.
While many insurance companies cover the locksmith cost, they may have some restrictions.
They may require a certified locksmith or locksmiths to cover the insurance.
The insurance company may even point you to the right locksmith to call, saving you time.
If you have already called a locksmith before the insurance company, make sure to get a detailed invoice of the locksmith's work.
Submit the invoice to your insurance company if they will reimburse you.
If you have no roadside assistance plan, call your insurance company today so you won't be hopelessly locked out in the future.
Call the American Automobile Association
If you have an American Automobile Association (AAA) membership, they will send a professional locksmith to unlock your car.
AAA will look for the nearest locksmith and send it to you or make arrangements for a tow truck if the job is more complex.
Your car dealer might make you an inexpensive key to open the door, so you can get your permanent keys.
You may need your vehicle identification number found at the lower edge of the driver's side windshield to prove that you're the owner of the car.
On top of that, you need a ride to the dealership.
Roadside assistance like AAA comes in handy when you lock your keys in your car.
AAA's services are available around the clock, and members get one free lockout service per year, depending on the membership level.
If you get caught in this situation, call AAA and tell them your location, car make and model, and membership number.
Remember that it will take them half an hour to arrive and pay any out-of-pocket fee if you're not a member or you were locked out more than once.
Call the Police
Call the local law enforcement authorities if you're in the middle of nowhere at night and feel unsafe.
Remember that unlocking your door does not qualify as an emergency.
Police officers' concern is public safety, so generally, life or property has to be at risk to respond.
Planning for the unexpected like this lockout situation is vital to the driver's safety.
In a high-risk scenario like a pet or a child locked inside your call, call 911 immediately.
Tell them your location and your car's make and model.
Emergency services arrive quickly than roadside assistance or locksmith.
More often than not, the police will break the window or use a metal device to unlock the door.
The police officers will not charge you for their service, but you have to foot the bill for the damages.