Featured Online Program
Penn Foster
Request Info
Select Program:
Locksmith & Home Security Technician
Program Details:
Getting a career diploma in as little as 5 months.
Gain experience with practical exercises and interactive assignments.
Learn how to identify, create, and duplicate keys.
Learn to work with several types of locks including safes, valuts, and auto.
and more...
Sponsored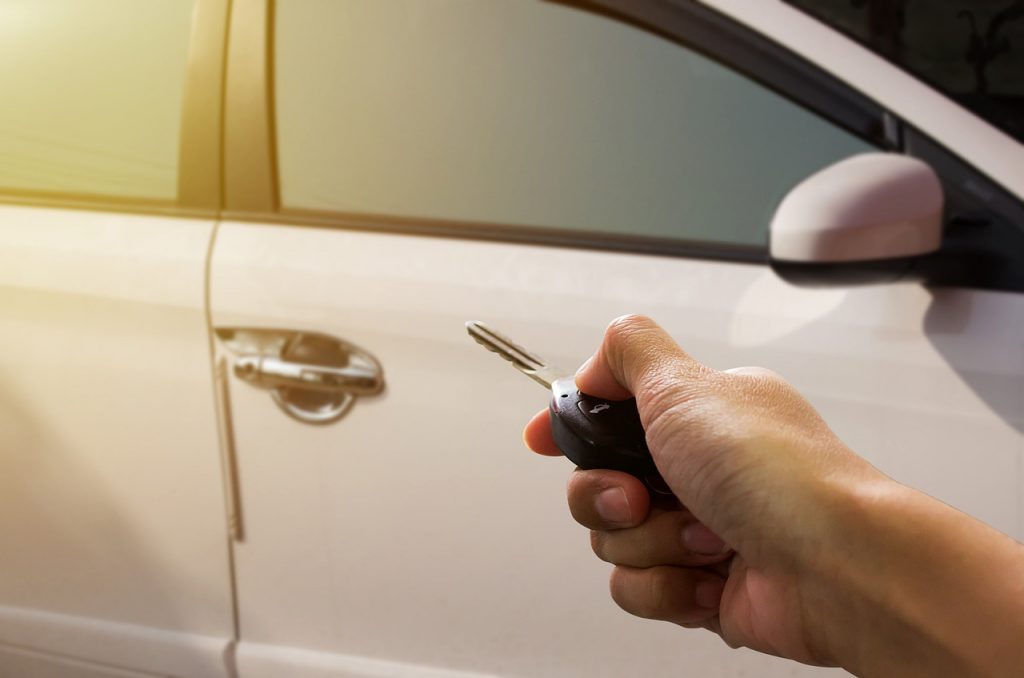 You click to unlock your car, but nothing happens.
Even with the latest technology, keyless entry remotes wear out.
They need reprogramming, fixing, or replacing.
Whether it's broken contact inside the remote, a dead battery, or something else, car key remotes eventually stop working.
Remote fobs are nice to have, but sooner or later, your car door won't unlock.
While there are many reasons why remote fobs stop working, most of them are easy to diagnose.
The most common issue is dead batteries that you can replace.
Other issues are more complex, but it's possible to fix them.
Here are some things you need to check when your remote fails to unlock your doors.
Check and replace batteries.
Check for misaligned buttons or broken contacts.
Reprogram your remote yourself or leave it to the professionals.
Replace your remote if you have to.
What Are Car Key Remotes
Car Key Remotes are keyless entry systems also known as key fobs.
It's a small handheld device that controls the remote system.
The remote Key System (RKS) functions as a standard key without physical contact.
When you press the remote button, you will hear a comforting chirp the car door lock or unlock within a few yards of the car.
Key fobs are revolutionary devices for remote keyless entry development systems.
Seventy percent of vehicles made today use the remote keyless entry (RKE) as a standard feature or an option.
RKS alarm the system against theft and includes a car finder function.
The Remote Keyless System has a key fob transmitter and a receiver inside the car.
Why the Remote Car Key Is Not Working
Many remote car keys operate using lithium-ion coin batteries.
Dead batteries are the primary reason for remote car key failure, so check this one first.
Next, find out what the problem is.
There are many ways to troubleshoot your remote, but we put together a list of steps you can go through.
Try the backup remote car key.
When it works, you have identified the problem.
If it doesn't, then the problem is within your car.
Check your key fob for misaligned connections.
If your remote car keys don't work still, call a locksmith.
Car Key Remote Batteries Dead
Your car remote keys use batteries that could eventually die.
The majority of remote keys use category button batteries that are inexpensive.
Nevertheless, it is good to check what battery your remote key uses and whether it's working.
There are ways to confirm what type of battery you require.
It's in your manual or call your local car dealer.
You may open your remote key to check the number printed on top of it.
Check the voltage if it shows 3 – 3.6 volts.
If your car works after replacing the battery, you're good to go.
However, if the remote key still doesn't work, you may have a battery contact problem or reprogram it.
Damaged Car Key Remote Receiver or Transmitter
Car key remote works when the receiver and transmitter communicate.
They exchange signals they are paired.
If you have a damaged remote transmitter, it can't communicate with the car receiver.
Take note that remote keys interact with the car when it transmits signals received by the car's receiver.
When these are damaged, they stop working.
With battery failure, change the battery and it's done.
If your transmitter is damaged, you need a professional locksmith to resolve this issue.
Wear and Tear
Checking and cleaning the fob's mechanical part for wear is easier than you think.
The following steps are solely recommended for key remotes that are not start and keyless entries.
They are designed differently and very expensive if you commit an oversight.
Here are a few easy measures to follow:
Unscrew the fob and peek for a tiny gap in the ridge to lodge a screwdriver and poke it to open.
Some fobs have a screw to keep the two sides together, so you must unscrew them.
Use a canned air spray.
Pull out the battery and put it aside.
Draw out the circuit board.
Notice that the contacts are usually in gold.
Take off the button pad and rub the cotton swabs with alcohol.
Let it dry, then change the battery before you reassemble them.
Screw the fob together, and test it.
If it doesn't work, you have to retry the contact spot.
Use metallic paint to relink the contacts.
As a precaution, don't touch anything other than the contact point.
Reassemble the fob after 12 hours.
If none of these steps works, call your car dealer.
You can buy an aftermarket fob if you want.
Car Key Remote Needs Reprogramming
Most modern vehicles are controlled by their car's computer.
Meaning your remote control starter is part of the installation.
They are programmed with vehicle-specific software that communicates with the computer.
The engine won't start in rare instances because the module lost its programming.
This is easy to fix.
Your locksmith can program and pair the remote keys and the receiver.
You won't encounter this problem with a new car because your manufacturer has already paired the devices.
However, if you have an aftermarket remote car key, you have to reprogram it correctly.
In the worst scenarios, your car needs reprogramming and paired to the receiver inside your vehicle.
The transmitter and receiver are dependent on each other.
Standard Key Fob Programming Sequence
Standard Key Fob Programming Sequence
Here is the basic strategy for a classic key fob programming series:
Get inside the car and close the door.
Insert the keys in the ignitions.
Turn the key to the run and locked position several times.
If you turn the key too far, the engine will start.
Only turn it to the run position, not start.
You will hear a jingle when you cycle the key a few times.
Lock and unlock the buttons after hearing the second chime.
If you're successful, the key fob will work.
Alternative Programming Sequence
Other car models use different methods.
Here's another process you can try:
Get inside the vehicle and manually lock the door.
Insert the key into the car ignition and pull it back six times within 10 seconds.
You will see the interior and exterior lights flash.
Insert your car key in the ignition again and turn it to the accessory position.
Press one button on your remote.
If this is successful, the hazard lights will flash.
Your remote car key is now ready to use.
There are several methods you can attempt, though some need specific tools.
Contact your car dealership or locksmith shop with your vehicle's model and make.
Assuming you have an aftermarket key fob, inspect for any reprogramming process.
Car Key Internal Car Remote Broke
Suppose the key remote battery didn't fix the problem or the attempt to reprogram to your vehicle.
It seems like your car remote just stopped working.
Even if the transmitter and receiver operate correctly, the remote won't work if the internal mechanism is damaged.
Sometimes your remote key stop working for no reason at all.
Key fobs have their fair share of abuse.
Wear and tear, frequently dropped, banged around in your bag, or exposure to moisture could be the grounds why your car remote is failing.
If this is the issue, replace your car remote key.
When the key's performance is deteriorating or intermittently misfunctions, buy a new one from your local dealer.
If you bought a used remote key, reprogram your car to recognize it.
Remember that used car key remotes are cheaper, but the programming is expensive.
DIY Car Wiring Easy Tips
Check if the battery terminal where the buttons are soldered came loose.
You can solder this back.
However, if the button snaps off, get a net remote.
Take note that the rubberized button can fail in more ways than one.
So, if one of them is not popping out, the key remote will not work.
If this is the case, remove the buttons, clean them, flex them in and out then reassemble the remote.
If the buttons still don't work, buy a new remote key.
Diagnose Your Remote Car Keys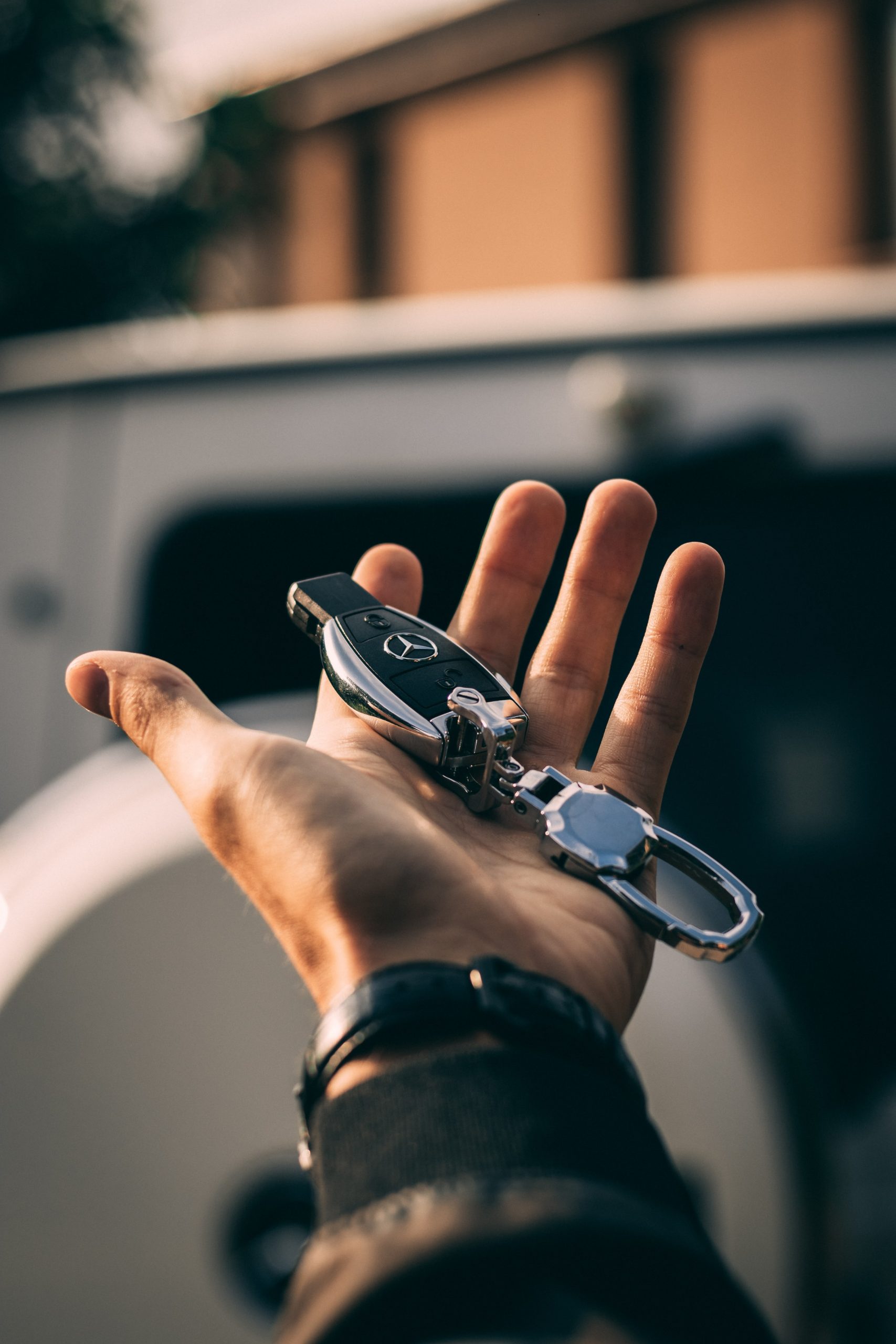 Key fobs or keyless remotes make the driver's life easier.
No more fumbling with car keys or checking if you lock the doors.
Then again, it is frustrating when they don't work.
Check whether your key fob is in its top running condition if this happens.
A defective key fob is very inconvenient for your schedule.
While it may seem improbable, your remote needs regular maintenance.
If it fails, you can't enter your car or start your engine.
When you find your key is broken, fix or replace it.
In the next section, you will see several directions for dealing with a non-functioning key fob.
Car Remote Stop Working
You can expect your car remote to stop working one way or another.
Fortunately, there are probabilities you must consider right off the bat.
The standard culprit is the battery.
This is pretty easy to fix.
Since this is pretty standard, it is wise to have spare batteries or a backup fob.
Dead batteries should be the first thing to check, but other issues may come up requiring work.
If you find out that complex issues are going on, decide whether to fix or replace your remote.
Troubleshoot whether the problem is with your car or remote.
Consider the possibility that your car battery died.
On rare occasions, there may be an issue with your actuator.
Replace or Repair Your Car Remote
If changing batteries is not the remedy to your problem, try other steps.
One step you can try is to take your fob apart and check for broken buttons.
As your fob gets jostled around more often, buttons could get stuck or break.
Adjusting them could get your fob working again.
You can also take your fob to a professional for examination.
It may just need some reprogramming or adjustments.
While you may fix a broken fob, it's just easier to replace it.
A new key fob will cost about $50.
More often than not, this is your best option.
You don't have to trust a flawed key and risk being stranded somewhere.
Prepare for Car Remote Issues
While this is an unsuitable upsurge to your day, the truth is no matter how well you cared for your car remote, it may fail at some point or another.
Fortunately, this is not a severe problem.
You can fix it by changing the batteries.
However, more issues may emerge after replacing the batteries, which still doesn't work.
This connotes that something is wrong with your car.
But don't panic because this is a rare case.
Don't let the key remote issues catch you off guard.
Have a spare key or buy replacement key fob batteries now.