Featured Online Program
Penn Foster
Request Info
Select Program:
Locksmith & Home Security Technician
Program Details:
Getting a career diploma in as little as 5 months.
Gain experience with practical exercises and interactive assignments.
Learn how to identify, create, and duplicate keys.
Learn to work with several types of locks including safes, valuts, and auto.
and more...
Sponsored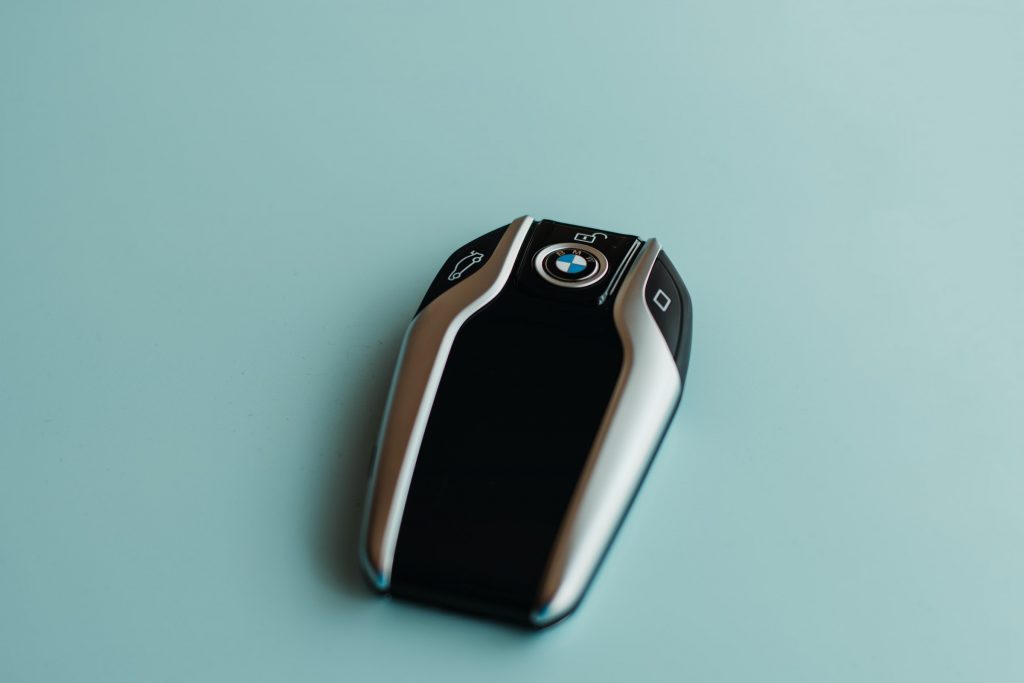 Copying of car keys at a local hardware shop is almost gone.
Today's most new cars come either with a keyless entry, push-button start system, or both.
These modern key fobs are convenient, but it is expensive to replace them if broken or lost.
The keys contain a chip that communicates with a transponder inside the vehicle, even in basic cars.
If a key fob is a transponder inside the vehicle is not programmed, you will never start your car.
More advanced systems now have a key fob that fits your purse or pocket.
Key fob replacement typically involves visiting a car dealer or a specialist shop with high-tech tools to program these advanced keys to talk to a car security system.
These key fobs are expensive to replace, and having them programmed will cost you even more because it needs special tools.
If we look back to history, pocket watches have fobs attached to the owner's vest or coat.
Unfortunately, key fobs are not permanently attached to the owner's coat vest.
If you lose key fobs for any reason, here's how to replace them, the cost, and where to have it programmed.
Before you do that, check your car's basic warranty, roadside assistance, and insurance if they cover damaged or lost keys.
Some new car dealers have key-fob insurance.
Average Key Fob Replacement Cost?
A key fob makes accessibility and vehicle operations simpler.
It gives the driver more connection to his vehicle.
The car key fob is a remote control, so it is essential.
But, they are not damaged proof, and replacing them is a costly process.
The average cost to replace a fob key is between $90 – $120.
Factors that Determine Key Fob Replacement
Check the cost of the car key fob before dealing with the locksmith.
Note that these charges are just a portion of the cost that the dealers might charge you.
Apart from the replacement parts, you also have to pay for the mechanical key replacement process, including the programming and electronically creating a new key.
Consider the type of key fob because they differ depending on the car model and make.
Also, take into consideration the time required for the replacement.
Replacing the car key fob should be done by a professional locksmith.
If you want to reduce the cost, approach an automotive locksmith because they charge just a fraction of the car dealer's charge.
You can save costs when you order the parts online.
Your car keys have an uncanny ability to disappear.
In the 1990s, this wasn't a big deal because you could quickly get a replacement.
But that made it easy for thieves to steal your car,
With the advancement of the key fob technology, the prices are costlier, but vehicles are more difficult to steal.
Here's the rundown of the cost when you replace your fob key.
How Much Does it Cost?
The best option to replace a key fob is to buy a new one from your car dealer.
It costs between $150-$600, depending on the car brand and make.
For instance, a higher-end car key fob cost more than a Nissan.
But, you're not only paying for a BMW or Mercedes-Benz badge.
These cars use a far advanced security system that thieves can't penetrate.
Where to Replace Car Key Fob?
Online retailers also offer key fob replacements.
Check for reviews and use your due diligence before making a purchase.
More often than not, those key fobs are copies and may not be of the same quality as the original.
They may not have genuine transmitter hardware inside.
But, this is an inexpensive solution if you only have a broken or cracked key fob.
Typically, insurance does not cover key fob replacement but check with your agent or policy.
Unlike mobile phones that use an app to find your phone when you lose it, you can try a keychain dongle and link to an app on your phone.
This find-a-key device works well until its built-in battery dies after a few years.
All new cars have a backup.
Make sure to have both when you leave the showroom.
If you're buying a second-hand car, insist on having a second key programmed to your vehicle.
Types of Car Keys
The majority of modern cars have one of these four types of remotes and keys:
A standard key with a security chip starts the car, locks, and unlocks through the door cylinder.
An ignition key and a remote that locks and unlocks the door.
A key fob with remote unlocking/locking and push-button start.
A key fob with virtually all functions not limited to the push-button start and keyless entry.
The latest key fob runs between $50 to $400, depending on the brand.
If you want this to work with your car, the programming and a backup key will cost you another $50 to $100.
Take note that SUVs and European cars are more expensive because of their sophisticated rolling-code encryption.
Key Fob Programming
Have you ever wondered how they program a key fob?
Automakers will now allow drivers to program key fobs for newer cars on their own for security purposes.
You need to visit a dealership.
There are locksmiths, repair shops, and specialist car service centers that can reprogram.
A reputable shop or dealer will ask for your proof of ownership and car registration to ensure you have the paperwork in order.
Dealers usually charge an extra fee for the programming.
The price range varies from $150 to sell and program a 2016 Corolla to about $450 for a 2019 Avalon.
BMW dealers will charge you from $400 to $650 for a new BMW key fob programmed to your car.
Then again, the Display Key Fob in higher-end BMW can cost $1000.
You can recharge the Display Key Fob and function as touchscreen access to check on fuel level, roll down windows, or power up the car.
Dealers caution car owners against aftermarket parts because they do not meet the internal quality standards of the carmaker.
There is one catch.
Most would require the car's presence, so if you lose your key, you have to tow it to the dealer, which will cost you a few hundred dollars more.

Key Fob Battery Replacement
Generally, key fob battery replacement is easier than you think.
But, the trick varies depending on the car manufacturer.
First, essential fob batteries only cost less than $5, whether a Honda, Nissan, Mercedes, or BMW.
Your car's owner manual should have the specifics on the battery type.
Although larger pharmacies and hardware stores have essential fob batteries.
Occasionally, you can use a flat head screwdriver to change the essential battery to make the process easier.
The internet is rich in information about this.
Dealers may charge for a battery change, but they will waive the fee if you buy it from them.
Remember, you can still start your car even if the fob battery is dead.
Some car models require drivers to hold the key near the center console or start button, but you need to confirm this information with the owner's manual.
It is also essential to keep an extra battery in your glove compartment.
Just remember that extreme heat or cold can degrade unused batteries.
You'd be glad to know that you can buy a key fob and program it yourself, but you need a working fob to do it.
Then again, it is impractical if your key is missing or broken.
Unfortunately, you have to explore other ways to get a fob key.
Call in the Locksmith
If you need to replace your key fob, it is in your best interest to get a locksmith's help is a money and time-saving option you could try.
They will get you a new key fob and program it in two hours, or perform any other car security related task.
Professional locksmiths are experienced with every type of key.
Many locksmiths are mobile nowadays.
These locksmiths can drive to your workplace, house or wherever the car is waiting.
There are mobile locksmiths you can call that are cheaper than the dealer price.
Some even works 24-hours a day.
For a $540 key fob, a dealer will charge you; you can get it for $200 0 $250 from a professional automotive locksmith.