Featured Online Program
Penn Foster
Request Info
Select Program:
Locksmith & Home Security Technician
Program Details:
Getting a career diploma in as little as 5 months.
Gain experience with practical exercises and interactive assignments.
Learn how to identify, create, and duplicate keys.
Learn to work with several types of locks including safes, valuts, and auto.
and more...
Sponsored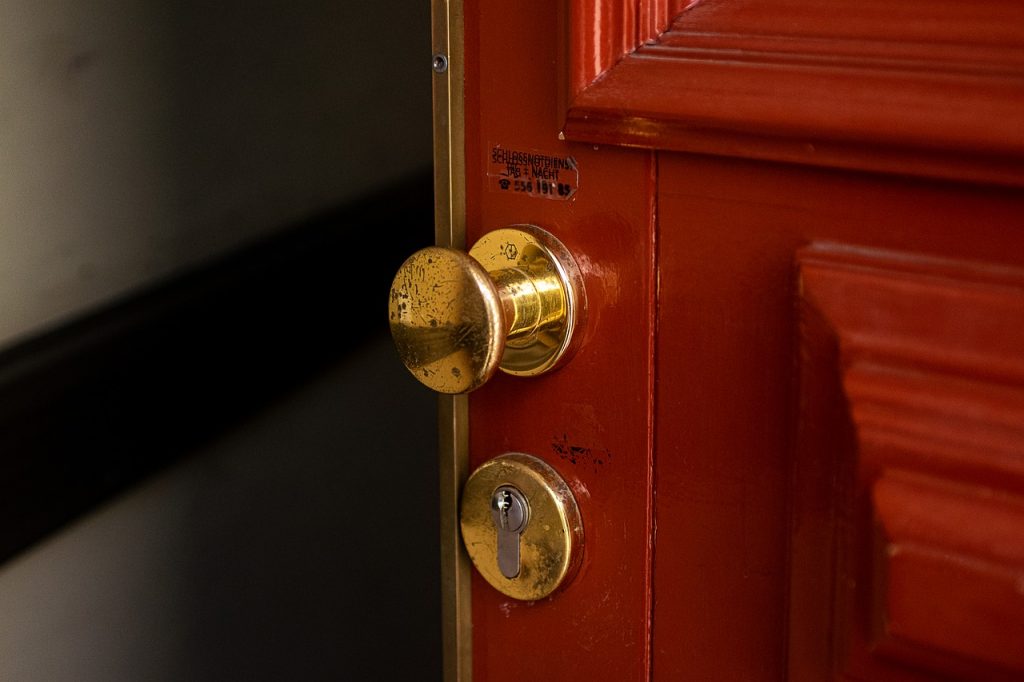 If you're buying new locks at a home depot, there are a few things you need to pay attention to so you won't buy the wrong lock.
This article aims to help you better understand what to look for.
Not all Home Depots are the same.
But, we will give you general information to help you clear some fundamental confusion.
Home Depot is the favorite place people go to when they want to purchase products for their home especially smart locks.
However, because of the many options in front of you, it's overwhelming to make the right choice.
Surely you don't want to buy the same lock you have at home.
That is why you need to do a lot of research before purchasing.
Purchasing a smart lock is a thoughtful process.
Don't rush because it might compromise security.
Never get too stressed out if you are indecisive.
What are you looking for?
There are critical measurements and terms you need to know.
This article will help you when you are a first-time buyer.
A door hardware showroom or a locksmith shop needs to answer these questions.
To choose the correct versions of the door lock products and make a smooth transition, most notably when you're ordering online.
There are critical measurements and terms to know before you decide to buy your new lock.
If you're replacing the hardware, this post will explain what you need to know.
General buying Knowledge
It's challenging to choose a lock when you have many options in front of you.
Reading the fine prints is making it more confusing.
Like many things, you get what you pay.
So, determine that what you will be paying is what you really need.
If you choose a smart lock, you pay for the electronic elements, but this does not mean you get high-security protection.
The advertisement doesn't always guarantee quality.
A brand may be famous, but it could be the worst in the market.
But, if you buy a lock that fits your needs, you will never go wrong.
Doorknobs and Deadbolts
Doorknobs and deadbolts and usually used on your front door.
Deadbolts are ideal for added security.
There is a double-sided or single-sided deadbolt.
A double-sided deadbolt is your best option if you have a glass door.
But, with a double-sided deadbolt, it is difficult to escape during emergency situations.
Take note that every lock comes with a deadbolt and a matching doorknob.
A deadbolt is more secure than a doorknob because of its locking mechanism.
You can do this simple test at home.
If you have a doorknob and a deadbolt, open them and lock both locks while the door is open.
Push the bolt back and do the same for the doorknob latch.
As you can see, once the bolt is locked, you can't push it in anymore.
This is why a deadbolt is more secure than a doorknob that can sometimes be unlocked using a credit card.
What You Want
It's best to take time for some research before you buy a new door lock.
You trust if you can buy from a home depot or a reputable door lock vendor.
You must also consider how many waves you must replace.
If you have a flimsy old lock on your front and back door, you must replace them.
You should also consider your struggles and lifestyles.
If you're the kind of person who constantly forgets to lock the doors, you should consider an automatic lock.
You may also want to purchase high-quality materials that can withstand the weather changes for years.
Successful Installation
You can install the lock yourself or call a residential locksmith to help you.
If you decide to switch from one lock type to another, ensure you have everything you need to ensure successful installation.
Research is an essential part of shopping for locks.
Watch videos if you must to see the proper installation process.
Understand the brand's track record.
But, brand awareness does not always mean quality products.
In fact, some reputable names manufacture sub-par locks that will compromise home security.
When you're in a home depot, don't always trust the brand they recommend unless you're familiar with it.
Find an excellent smart lock if it serves your needs.
Practical Security
Ensure that the lock is secure.
If the lock you're buying is easy to pick, you purchased the wrong product.
The weight of the lock is a great strength indicator – the heavier, the better.
But, successful installation is never thought of when purchasing a smart lock.
Some people go to home depot for their smart lock needs without thinking about installing it themselves.
While it may be easy for some people to install the lock on their own, it is always wise to get the help of a professional.
Professional locksmiths will not only help you install the lock, but they can also give you the security tips you need in the future.
Save Money Without Compromising Quality
Take note, expensive locks don't mean quality.
Research the type of lock you need before choosing a brand you can trust.
Don't purchase the first smart lock you see at a home depot.
This helps you get a better grasp of the product.
Don't buy more than you need.
If your old lock only needs a replacement part, don't buy a new one.
Installing the lock by yourself will also save you some money.
Smart locks are expensive but don't make the mistake of buying a cheap one.
But, don't compromise security by choosing the cheaper.
Research what makes one smart lock more expensive than the other.
Before buying the next smart lock for your home, do your due diligence to choose the one with the highest security system for your home.
What You Need
First and foremost, you must have general purchasing knowledge.
Before going to home depot, find out what type of smart lock you want to purchase.
When you get there, read the product description, including the fine prints of each smart lock.
When purchasing from a home depot, here are some of the things to look for based on your needs:
Fit to Size
Don't buy a suitcase-size padlock if you're getting a padlock for your tool shed.
Take the proper measurement of the lock before your purchase.
Ball Bearings
Ball-bearing locks are easily recognized when you open the lock and see circular grooves.
The package will also indicate if the lock has ball bearings.
This feature prevents shimming, which is used to bypass the lock.
A Fairly Priced Lock
If you're buying a lock for your daughter's diary, it doesn't have to be as secure as the motorcycle lock.
Padlocks' prices depend on the quality and security features.
Don't let your decision be affected by the rating methods.
Watch out for the prices.
Smart locks are always expensive.
Examine the features to see if it's worth the price.
Ensure the lock has security pins, solid construction, and strong materials.
A Strong Support
A strong padlock will not do any good if your chain is rusty and old.
You must be securing have strong security support, whatever you are securing.
Drill Protection
Your lock's material should be hardened steel for drill protection.
This material is more rigid than drill bits and will ruin the drill rather than the lock.
Cutting Protection
Hardened steel is also ideal for protecting against cutting the lock.
This material should also be used in the shackle and lock body.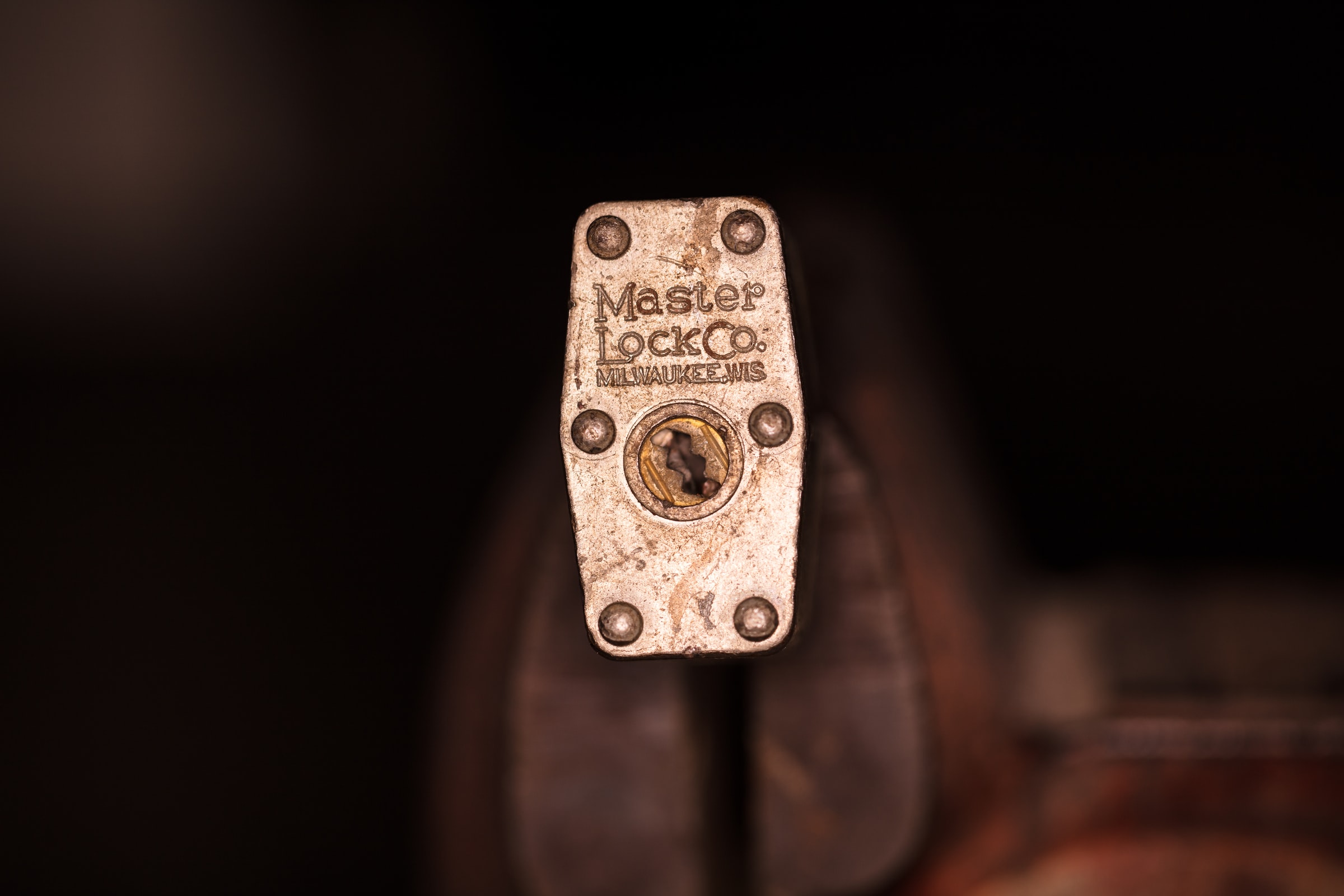 What You Should Avoid?
If you are thinking about upgrading the security system of your home or office, even a simple lock can make a world of difference.
While you can't completely secure your home or business from burglary, setting up precautionary deterrents can keep your property.
Besides CCTV and alarm systems, installing a good lock can keep the burglars at bay.
But, not all door locks are the same.
Keep reading to learn about the mistakes you should avoid when buying a door lock?
Redundant Models
When buying multiple padlocks, ensure that each one is different.
If a would-be robber finds any weakness in one of your locks, you will be in a bad situation.
With this in mind, ensure you have different padlocks and levels of security for every door.
A General Purpose Lock
Ensure you need a lock that fits your exact need.
If you're buying a general-purpose lock for everything you need, you're asking for trouble.
Make sure that specific locks fit securely.
It must not be too big or too small.
Cheap Locks
Cheap padlocks generally don't mean low quality.
But, they provide low to medium-security.
They're also more accessible for burglars to pick the lock or apply force.
Avoid standard hardware and think about investing in high-quality door locks.
This is not to say that the door lock vendor's lock provides low quality.
Cheaper door locks are made of inexpensive materials and are not meant to last for years without tarnishing, rusting, and weakening.
You just have to do your due diligence.
Trying to Find the Locks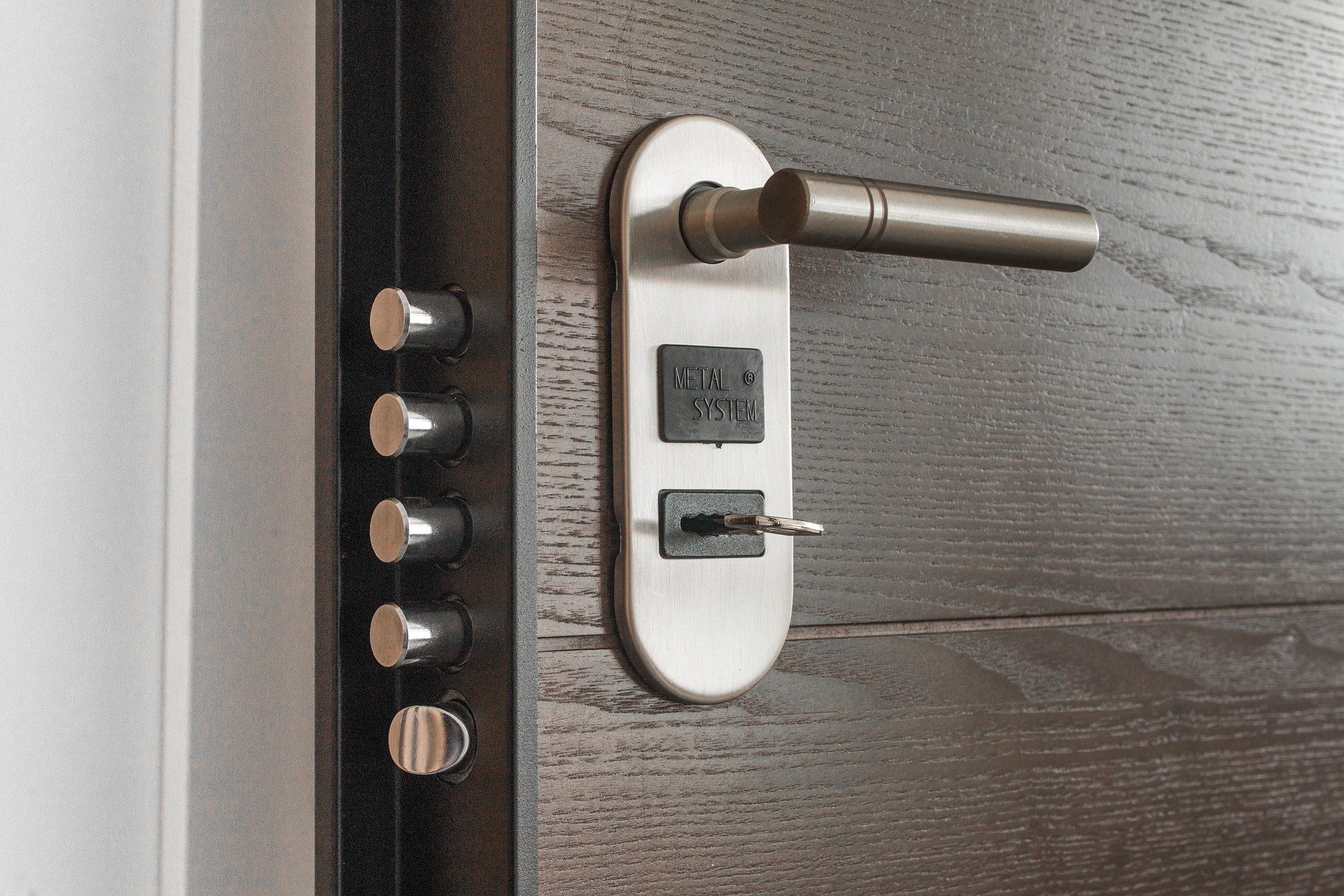 Home Depot is one of the largest home improvement retailers supplying constructions products, tools, and services.
If you go there to find new locks for your residential or business property, they have many locks to choose from based on your needs.
Since it's a huge place to find locks to buy, ask the employee's help to get them for you.
The Door Locks
Kwikset lock with a SmartKey cylinder door lock is easy to break-in.
Baldwin, Schlage, Evva, Mul-T-Lock, and Medeco are some of the good locks out there.
Baldwin and Shalage are more affordable than Evva, Medeco, and Mul-T-Lock.
Padlocks
Padlocks have lesser quality options compared to the door lock.
The ones they have at your Home Deport are usually the problem.
High-quality padlocks will cost you between $50 to $100.
The best ones sold at a home depot an under $30.
Keys/Rekeying
If you purchased your lock from a Home Depot, they could also cut the key for you.
Home Depot has different key styles or images they put on the keys.
They can rekey cylinders, doorknobs, and deadbolt locks bought at their selected store locations for $5 to $50.
These brands include Kwikset and Schlage locks.
Miscellaneous
Some Home Depots sell miscellaneous lock gear.
However, it does not offer that much protection.
Some kits can replace cylinders, count cylinders, strengthen your door, and mount cylinders.
There are independent locks above the impact plates.
These locks are crucial locking materials in addition to your existing locks.
They will offer excellent protection for your door.
Chain door guards are intact after a strong impact.
The U-bar lock hardware securing plate is made of brass is unreliable, to say the least.
Brass is made of aluminum and mild steel.
A cylinder will save you money but will provide little protection.
The Bottom Line
While Home Depot is an excellent spot for getting construction material and general supplies for your home improvement, it is terrible to look for locks.
But, it also depends where you live, but if you can't find anything there, use the internet.
If I have to choose a winner brand, it's the Kwikset SmartKey.
Kwikset's technology is not only the most secure but will undoubtedly allow you to rekey the lock.
The second best is Schlage deadbolt.
This lock is an excellent choice because they use classic-pin tumbler technology.
It's impossible to drill the lock, and you can't rake it either.
Schlage is sturdier than any other locks too.
It has bigger bolts, so you can't kick it open.
The Defiant Locks comes next in third place.
It made significant improvements these past few years.
They added a drill-resistant plate and three security pins.
Still, Defiant Locks is well-recommended if you're looking for a security locking system.