Featured Online Program
Penn Foster
Request Info
Select Program:
Locksmith & Home Security Technician
Program Details:
Getting a career diploma in as little as 5 months.
Gain experience with practical exercises and interactive assignments.
Learn how to identify, create, and duplicate keys.
Learn to work with several types of locks including safes, valuts, and auto.
and more...
Sponsored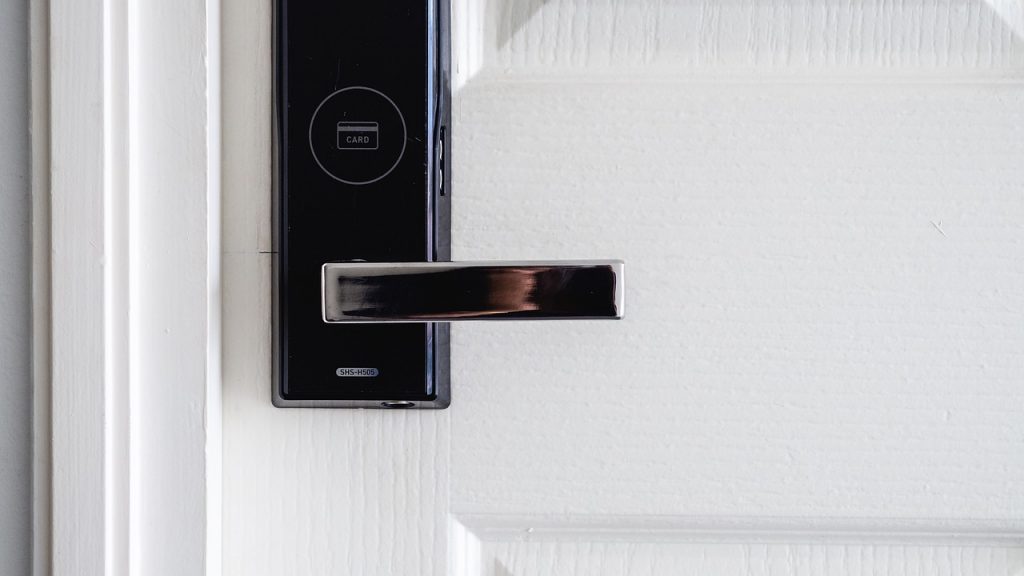 The world of locks is complex and enormous, and you have a plethora of choices for your home security.
Chances are, you may pick the incorrect door type if you're not well-informed.
However, you need the help of a professional locksmith to assist you in selecting the right door lock for your home.
Choosing a new lock for your business and home can be overpowering.
It is nice to have varied options, but narrowing down your selection can be daunting to understand how each lock works.
In simple terms, dozens of locks are available with their own best application, advantages, and disadvantages.
Door locks play an important role in decreasing burglaries every year and maintaining your privacy.
After reading this post, you can choose the best lock for your security and privacy needs.
Deadbolts
Deadbolt locks are the most popular lock in the world.
It is a popular choice among residential properties because of its security.
It is also common in commercial properties.
Many homeowners are familiar with the single cylinder deadbolt, a subgroup of this door lock.
While this single-cylinder deadbolt is typical, you can use other deadbolt locks to secure your property.
There are no stringent rules when installing deadbolts in the front and back doors.
You can install them inside your home too.
Many people don't consider a deadbolt lock inside their home and opt for other lock types.
Locksmiths recommend deadbolt locks for exterior doors.
They don't have a spring-loaded mechanism, so it's harder to pick.
Deadbolt locks are also available in double-cylinder type for added security against burglary.
The only disadvantage of a double-cylinder lock is you need to unlock the door from both sides.
This lock is dangerous during an emergency.
Deadbolts can't be opened with a sharp tool.
Another type of deadbolt is a lockable thumb turn or a rosary.
The only disadvantage of a thumb turn is you can unlock the door using a sharp tool.
Vertical deadbolts are also pretty popular.
They operate like single and double deadbolts, but the lock moves up and down instead of horizontal movement.
The lock orientation is more resistant to forced entry, like prying with a crowbar.
Door Knob Locks
Knob locks are possibly the universal door lock recommended for internal residential doors.
With lacking security, it is not suitable for main doors because it is easy to pick.
It is not as protective as deadlocks.
Nevertheless, this can be used on an exterior door using a deadbolt for added protection.
Doorknob locks have a built-in locking system.
These locks have knobs on each side and are locked externally or internally.
Knob locks are easy to install but unsuitable for external use.
It provides mediocre privacy and protection.
Lever Handle Locks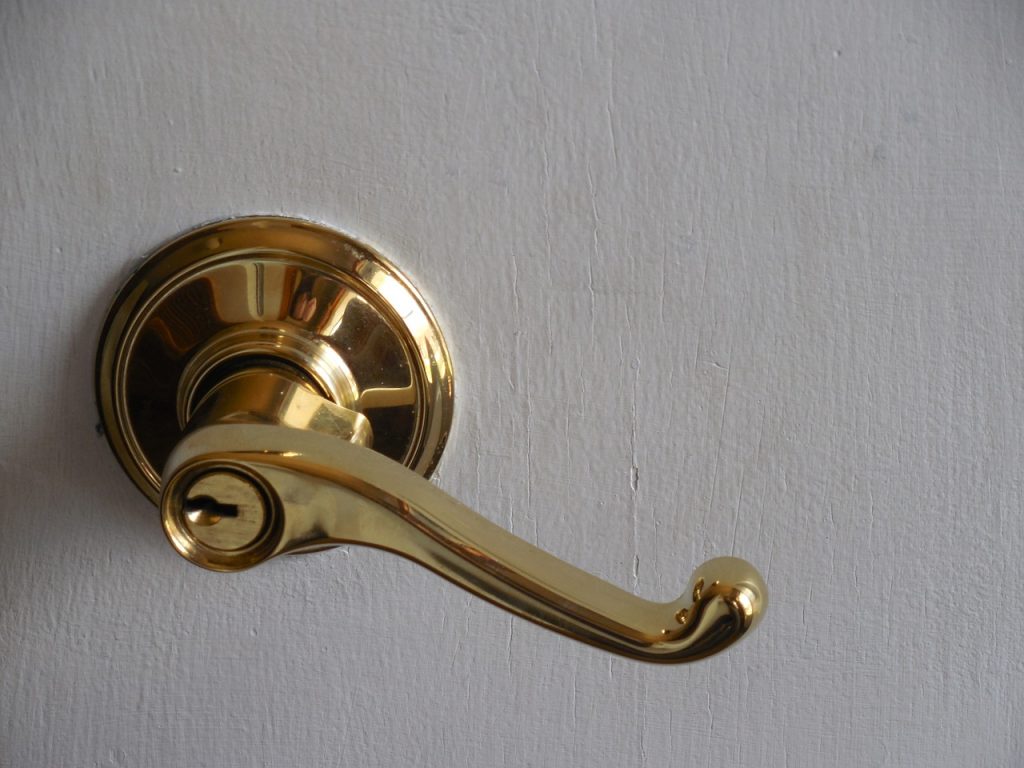 Interior commercial doors typically use lever handle locks.
It is scarcely typical in residential settings.
The push style handle of these lever locks is easy to use and easier to open.
If security is your top priority, invest in a clutch lever lock instead.
Clutch lever lock is torque attack resistant.
When you use force in the handle, it will simply turn instead of applying pressure to the lock.
If you require more privacy and retain the aesthetics of your doors, this is your best bet.
Lever Handle Locks are not recommended for exterior doors because they are not as strong as a deadbolt.
Euro Cylinder Locks
Euro Cylinder Locks are standard in Europe neighboring countries.
While these locks are also available in the U.S., it is scarce.
These locks are ideal for low-profile security levels.
They have self-contained systems making them easy to install and dismantle.
But, the security of this lock is questionable.
This lock is the number one reason for the increased burglary rate in the U.K.
These are not suitable for the front door and outdoor use.
Euro Cylinder Locks are like deadbolt locks and are popular among commercial and residential properties.
These locks are getting recognized because it's easy to use, unlike deadbolt locks.
If you want to buy this lock for commercial or residential areas, use it in interior doors because they wear and tear over time.
Mortise Locks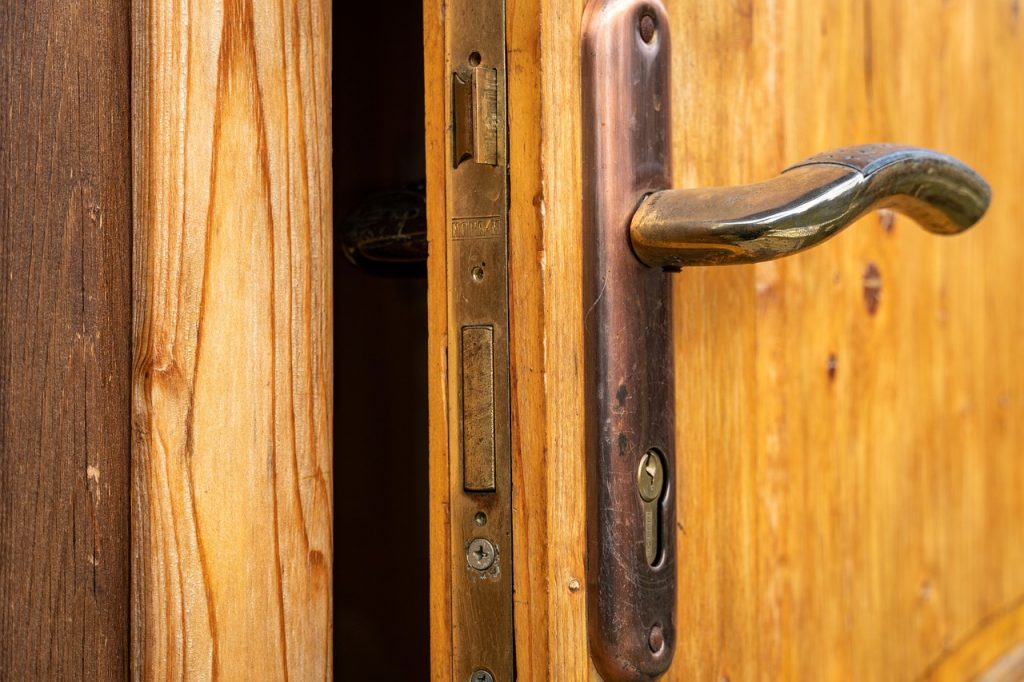 Mortise Locks has mortise sash locks and mortise deadbolt.
It has a keyhole like a deadbolt.
Mortise Stash Lock includes a handle.
This lock is ideal for exterior and interior doors, depending on the number of levers within the mechanism.
For example, a five-lever mortise lock has a higher security level and is excellent for front doors.
Whereas a three levers mortise lock is ideal for interior doors.
Mortise locksets are commercial standard fixtures and common in many residences.
Most residential property owners have mortise locks for their homes and keep them rather than upgrade locks.
Mortise locks are synonymous with home security protection.
Glass entry and commercial doors have mortise cylinder or rim cylinder locks.
Many apartment doors also use this type of lock.
Although two locks combine the mortise locks, they differ in design and hardware slightly.
For instance, locksmiths will mount the rim locks inside a door.
The long piece of metal sticks out the rear of the lock across the door and ends the locking mechanism on the other side.
Two screws hold the lock together on the inside of the door.
Mortise locks, on the contrary, screws into mortise hardware and mounts inside the door.
The screw sets hold the lock together, and the cam makes the lock work.
Mortise hardware has varied cylinder lengths and is available in heavy-duty and light-duty models.
These locksets have levers or knobs and have more than cylindrical locks.
They are threaded with mortise components within the door.
Box locks synchronize within mortise in the outline of the door.
The mortise lock offers more security and is revered among locks for safety and strength.
Electronic Locks and Smart Locks
Smart locks are created to lock and unlock doors using an authorized encryption key or wireless protocol from a device.
It also transmits and monitors access to the device's status.
Smart locks are part of a smart home.
Most of these locks are installed on mechanical locks to upgrade ordinary locks.
Smart locks two main parts are the lock and the key.
This key is a smartphone explicitly configured to perform wireless authentication to unlock the door.
Electronic locks are popular because of their reliability and security.
Smart locks can work through face recognition, key fob, or biometrics.
Electronic locks work with wire connections.
They require frequent battery replacements to work correctly.
If you're old school, this is a bit challenging to handle.
They're expensive but provide a modern way to protect your property.
Smart locks and electronic locks use mortise locksets, deadbolts, and euro-cylinders.
They are now among popular options in commercial and residential properties.
Electronic locks use solenoids, magnets, or motors to actuate the locks by disconnecting or supplying power.
Operating a smart or electronic lock is like a switch, like releasing an apartment intercom door.
Or it can be complex, like using a biometrics access control system.
More Considerations for Door Locks
A wide array of door locks fall within the categories of deadbolt locks, knob locks, cam locks, mortise locks, cam locks, keypad locks, and smart locks.
Besides the lock, it is crucial to peruse the door for the lock installation.
The backset measurement is one of the main factors to consider to determine if the lock will fit.
The direction of the door swings when you open the door is another factor to evaluate.
This swing depends on which side of the door has hinges.
For instance, you can install deadbolts on either type of door swing.
It is crucial to invest in a good lock for your facility or home areas to best suit your privacy and safety needs.
Padlocks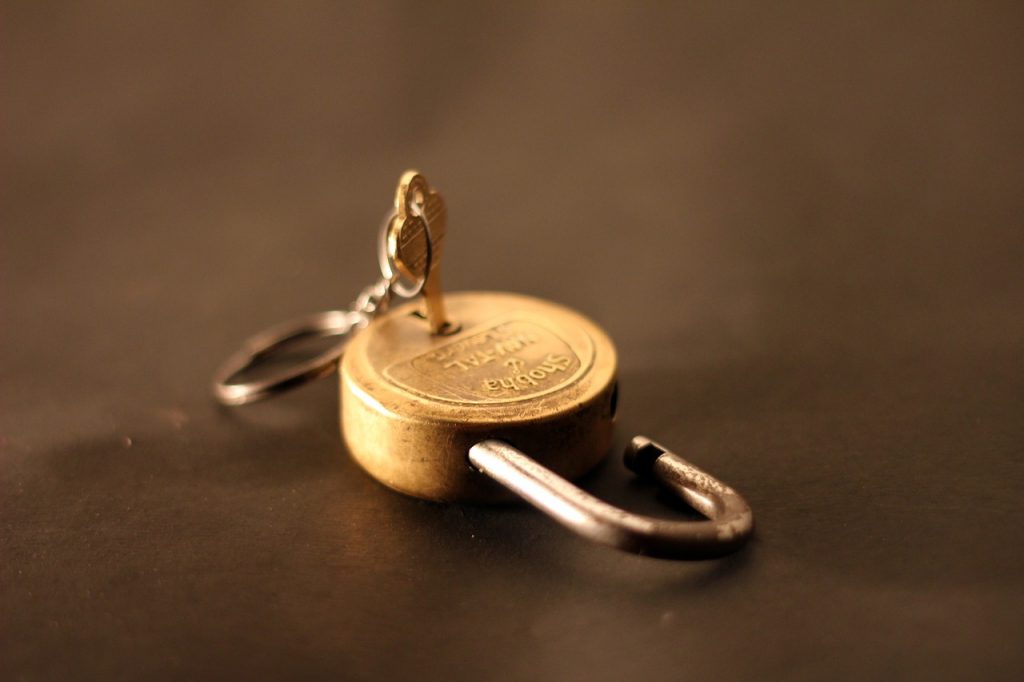 Some people overlook padlocks when choosing door lock types.
Padlocks have wide-ranging applications.
They are attractive to homeowners because they are attractively compact.
Generally, padlocks are a supplemental add-on to security features.
But, they can be used alone or in combination with other locks.
Padlock designs have remarkably changed over time, but they retained their value and dependability.
Padlocks and chains are beneficial to garage and sliding doors protection.
Their mobile and freestanding designs are so distinct that it sets them apart in their world.
It doesn't need a permanent attachment to function correctly.
These come in keyed and combination padlocks.
Rekeyable and non-rekeyable options are also available in padlocks.
Another subtype of keyed padlocks is key non-key retaining and key-retaining.
Key-retaining locks will not allow you to remove the key when the padlock is open.
The non-rekeying locks allow you to do otherwise.
Padlocks are easy to break, whether keyed or combination types.
They are cheaper and only popular in low-security applications.
Cam Locks
Cam locks are multifaceted and widespread for low-security implementation.
You'll notice them in mailboxes, vending machines, or filing cabinets to prevent unauthorized access.
Cam locks are available in different lengths and subtypes.
And, they can be custom-built too.
They are cylindrical and metal tubes with a hole on one side that positions the bolt.
Cam locks are invisible for entirely constructed cabinets.
Some cam locks completely secure cabinets to protect sensitive information.