Featured Online Programs
Ashworth College
Request Info
Program Includes:
Starter set of locksmithing tools
Beautifully illustrated locksmith lessonbook
ALOA Fundamentals Locksmith Certificate after passing exam
Opportunity to become an ALOA member to further your training and certification
and more...
Sponsored
How much does rekeying locks cost?
That's a good question, but it's not one that can be easily answered.
When asked how much does it cost to rekey a lock, some locksmiths might be tempted to simply put a price out there.
However, we are not like the majority of locksmiths.
When it comes to determining the cost of rekeying locks, the reality is that there are some important considerations to consider.
Have you seen what I did there?
What are the most important factors?
After all, the requirements for each homeowner's lock rekeying phase will differ.
In essence, the method can be more difficult for some and less difficult for others.
Furthermore, many people think of cost solely in terms of monetary value, which is a somewhat narrow viewpoint.
Cost should be considered in terms of its monetary value, as well as its time and security.
When determining the cost to rekey locks, I will make sure to clarify why I believe these elements should be interpreted in terms of cost.
For those who are unfamiliar with the concept of rekeying a lock, the word itself can provide some insight.
Essentially, you'll modify your lock so that it can function with new sets of keys.
This is normally accomplished by altering the way the pins communicate with individual keys in the lock's internal components.
During the rekeying process, the locksmith employs a variety of methods, many of which will be discussed later.
The key pins within the lock mechanism are realigned to conform to the grooves on a new key or set of keys, which is the crux of the operation.
The lock rekeying procedure is usually used instead of a complete lock replacement or repair.
Lock rekeying is an excellent alternative to lock replacement in most situations because it can be a lot less expensive.
However, if you want to replace your lock and install new locks that are safer, this choice is not for you.
Many new homeowners prefer lock rekeying to lock replacement, particularly if they are happy with the overall protection provided by their locks.
This isn't to suggest that lock rekeying should be your first choice; instead, you should tailor your approach to the essence of your situation and the level of protection you need.
In other words, if you need to change the locks on your doors for a variety of reasons, you shouldn't put your protection first just to save a few bucks.
In the long term, doing so would cost you a lot more.
Factors That Influence Cost to Rekey Locks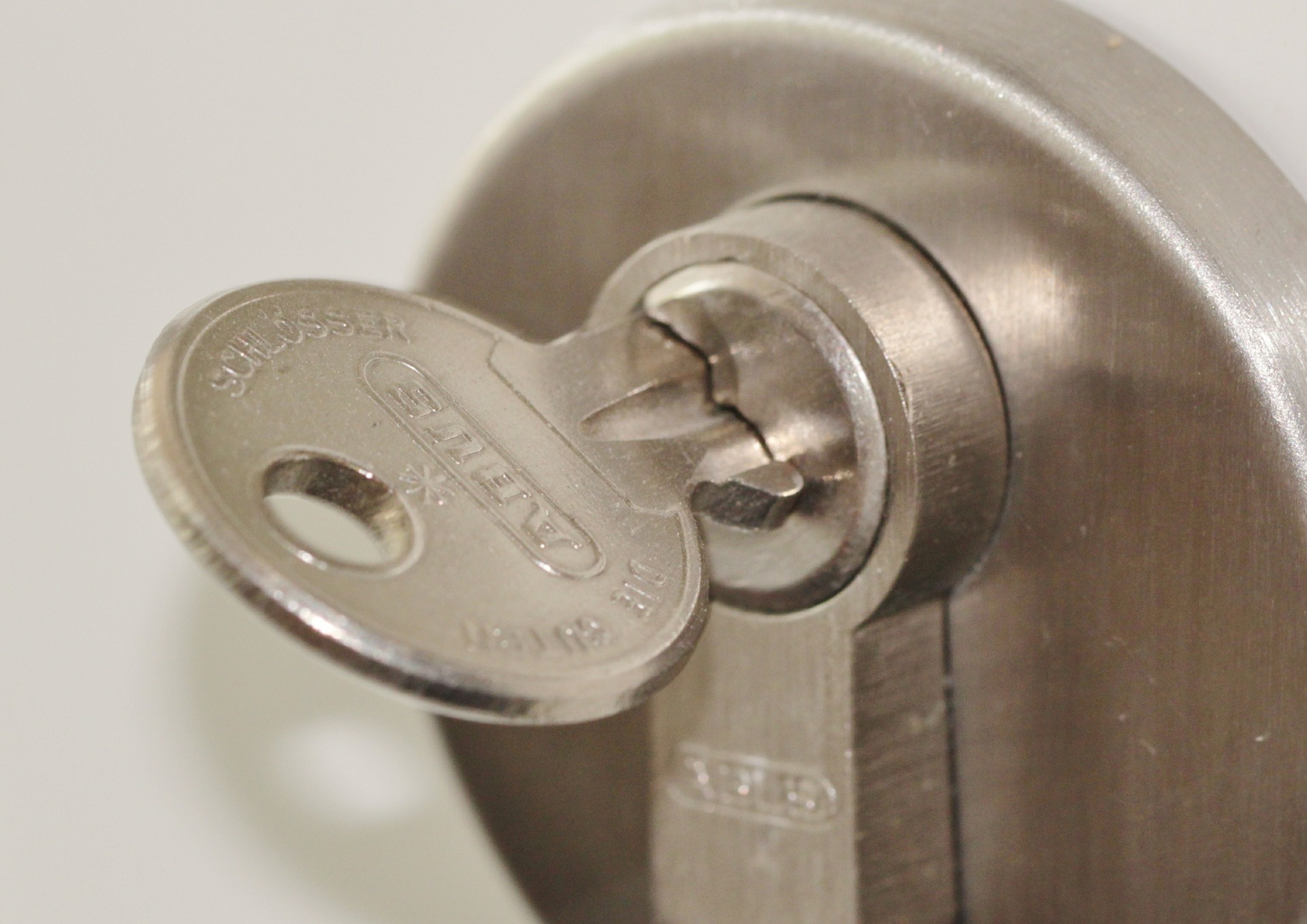 As I previously said, the cost of rekeying locks is not fixed in stone, and as a result, you must investigate the factors that influence the cost of rekeying locks.
Let's take a look at some of the factors that affect rekeying costs:
The Complexity of the Lock
The cost of rekeying locks is heavily influenced by the complexity of the lock.
This is generally because the design of the lock influences how much time is spent rekeying it, as well as whether additional parts or labor are required.
Since all locks are different, the cost of rekeying a regular pin tumbler lock can vary significantly from the cost of rekeying a high-security mortise lock.
The lock's ambiguity also applies to the procedure for removing the existing lock.
The lock must first be removed from the door it is installed in before the rekeying process can begin.
The exact rekeying method varies from lock to lock, so it may be pretty simple for some and very complicated for others.
For example, removing a deadbolt lock from a door requires simply removing the lock mechanism and set it aside, but this is not true of all locks.
Furthermore, the internal mechanisms of locks are different.
It should go without saying that a more complicated lock necessitates much more expertise and attention than a regular lock.
However, it's worth noting that few locks are considered complex in the eyes of a locksmith.
The lock may be considered complicated by the average person if it has been retrofitted with security pins and wafers.
Although DIY methods can save you time and money in certain situations, this is not always the case.
Number of Locks To Be Rekeyed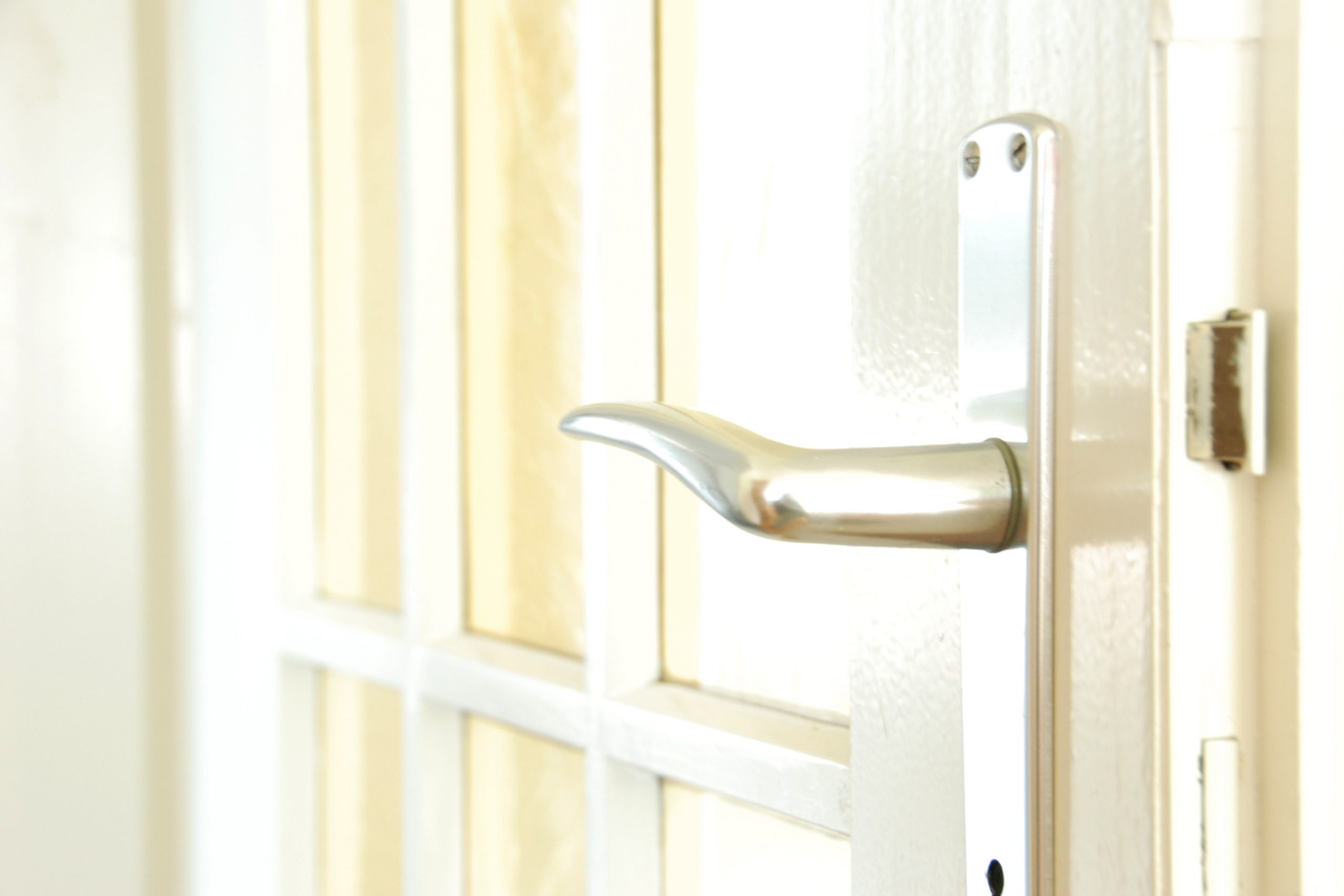 The cost of rekeying locks is heavily influenced by the number of locks that need to be rekeyed.
The overall cost of rekeying locks is essentially proportional to the number of locks that need to be rekeyed.
In most cases, it's as simple as stating that four rekeyed locks would cost four times as much as one rekeyed lock.
Most people who have several locks rekeyed, on the other hand, do not always want all of their locks to function with only one key.
Rekeying can be performed by certain homeowners and even commercial property managers to create a master key device.
Several locks are normally rekeyed at the same time to achieve this.
Master key systems operate in a variety of ways, but the most common one allows a single key to unlock several locks or an entire system.
This is entirely dependent on the type of master key system you use and the master keys you chose to use.
Lock Variation
It's also important to consider the different types of locks.
This is a completely different aspect than the lock's difficulty.
Many homeowners lay the foundation for their physical protection with doors and door locks.
This ensures that each of the locks in their home is likely to be unique, allowing them to serve a variety of purposes.
For example, if you have deadbolt locks installed on your front door and other entry doors, you are unlikely to have them installed on your bedroom or bathroom doors.
If these locks do have suitable keys and you want to rekey them, the procedure will vary with each lock, which is where the difference comes in.
Rekeying Process
The cost of rekeying locks is directly proportional to the rekeying operation.
Unlike the other factors listed above, the rekeying process considers much more than just the financial cost.
This isn't to suggest that the other interventions mentioned don't take the time or other variables into account; they do, but they're mostly motivated by monetary considerations.
The explanation for this is that you can always choose to handle the lock rekeying process on a do-it-yourself basis.
This means that you'll have to devote time and effort to do it yourself in addition to obtaining the requisite parts for the rekeying process.
Now, I personally would not advise you to rekey your locks unless you are fully confident in your abilities as an amateur locksmith.
The reason I say this is that, while rekeying can be a breeze for experienced locksmiths, it is still a relatively complex operation.
If you make a single bad decision, you will almost certainly have to restart the entire operation.
However, in this case, finding a mistake is advantageous because if you move forward without correcting your error, you will be using a potentially vulnerable lock.
Vulnerabilities in systems such as locks have far more far-reaching consequences than one would expect.
The Cost to Rekey a Lock
As I previously said, in order to calculate the cost of rekeying a lock, you must first consider the factors that influence the cost of rekeying locks.
When looking at the prices mentioned below, bear in mind that while most lock rekeying services start at a fixed price, the price will change depending on a variety of factors.
Also, before deciding whether to do this yourself or call a locksmith, you can determine whether a lock rekey is truly the service you need.
Let's get this party started.
If you hire a locksmith to rekey your locks, the cost starts at $19 and goes up from there.
For the most simple locks, this is where you start.
As previously stated, rekeying the most simple locks will take very little time, particularly if you are only rekeying one and not installing a master key system.
As done by a licensed locksmith, the cost of rekeying several locks starts at $19.
If all of the locks that need to be rekeyed are the same, the price will rise in step with the number of locks that need to be rekeyed.
For example, if three of the same locks need to be rekeyed, the cost would start at $57.
If you're rekeying the lock yourself, you'll need to account for the cost of the components as well as the time it takes to complete the task.
Homeowners can purchase a rekeying kit from their local hardware store, depending on the type of locks they have installed.
These rekeying kits will cost as little as $8 and as much as (and sometimes more than) $300.
The price difference is determined by the type of locks you have and the type of rekeying kit you need.
It's also possible that you'll need to purchase a key decoder, which may or may not be included with your rekeying package.
A key decoder will cost anywhere between $1 and $20.
If you plan to do it yourself, you can count as a factor the time it would take you to learn how to rekey your locks.
The Bottom Line
The lock rekeying process can be extremely breeze for locksmiths and homeowners if handled correctly.
Aside from the fact that it is an expedient procedure, it ends up being much cheaper than lock replacement or even lock repair, as well as some other options that can as well be used to change and fortify your locks.
And you should always remember that you should factor in the other elements of price, not just the monetary value when you want to take stock of the cost to rekey locks.
Time and protection are two of these extra expenses, and they are both very significant to the average homeowner.
If you came to this page in search of an answer to the question "how much does it cost to rekey a home," I hope the examples above provide you with a simple answer or, at the very least, a starting point.