Featured Online Program
Penn Foster
Request Info
Select Program:
Locksmith & Home Security Technician
Program Details:
Getting a career diploma in as little as 5 months.
Gain experience with practical exercises and interactive assignments.
Learn how to identify, create, and duplicate keys.
Learn to work with several types of locks including safes, valuts, and auto.
and more...
Sponsored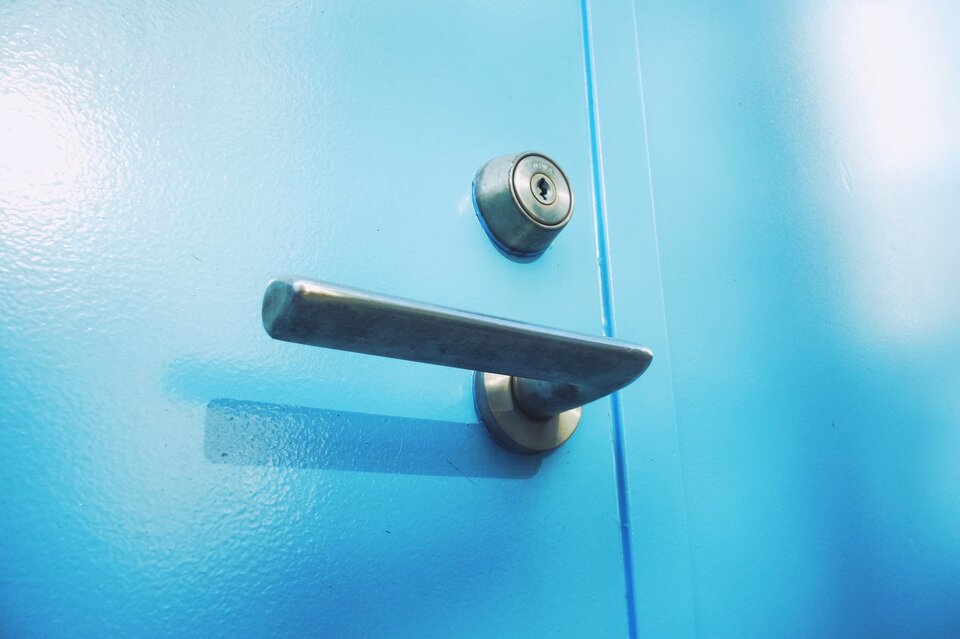 Nothing is as frustrating as locking yourself out of your house, a closet, or a strange room.
Most of these things happen in New York City than in other states because people don't drive in the city.
Ideally, you have a spare key and remember where you keep it.
But, if you don't, there are other ways to unlock your door without a key.
Your house keys are practically always on the same keychain as your car keys if you drive.
However, if you don't drive a car, you'll likely forget your house keys when you leave.
Depending on the community you live in, being locked out of your house is a horrifying incident, particularly at night.
The idea of being locked out of your house is not a grand disaster until you're in that moment.
We have a few tricks for you to try before you panic.
Call a Friend, Family Member, or Your Landlord
If you are renting, reach out to your landlord for help.
Most landlords have a copy of the key.
They'd be happy to help you, not unless it's midnight.
If you live with a family member, a partner, or a roommate, call them.
They can get you back to your home faster.
Think about whether you asked a friend to stay in your house to take care of your pets.
They must have a key with them.
Or, did you give one of your family members your spare key in case of emergencies like this?
Ask them if they're available to help you get back to your house.
If you live in a condominium or apartment complex, stop by the manager's office.
Ask for access to your unit with your proof of identification.
Take note that some apartment complexes charge lockout fees.
See If a Window Is Open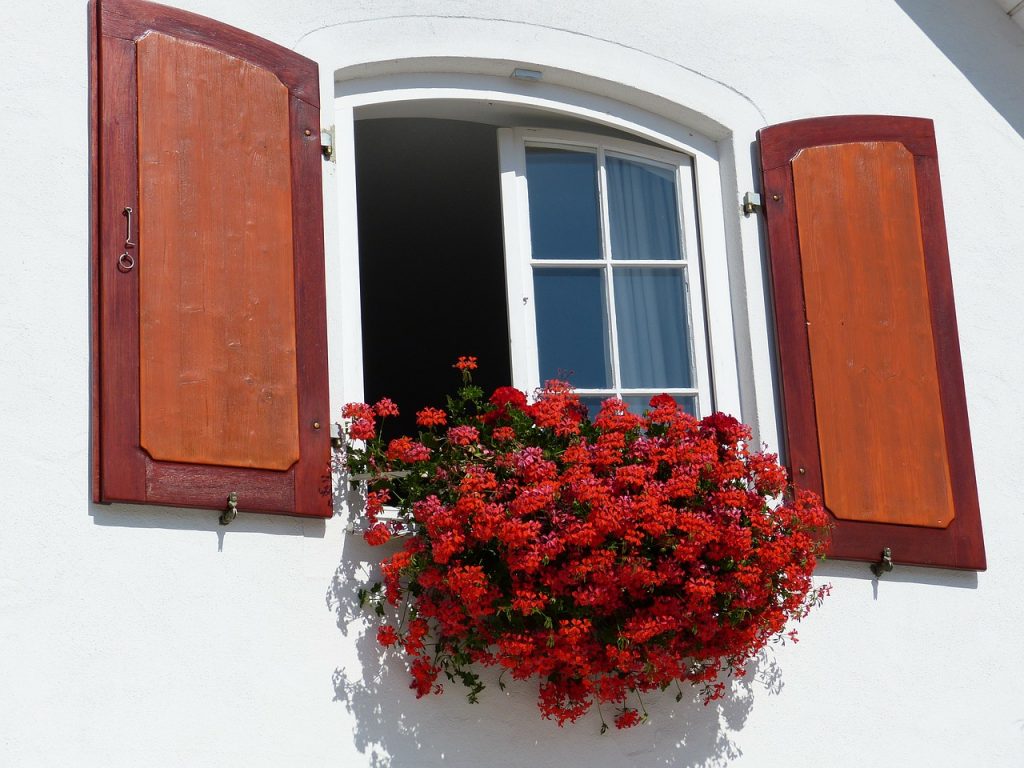 It is necessary to lock the windows and back door when you're not at home.
It is not safe and easy for burglars to get in.
But, if you locked out of your house and left the back door or the window open, that would be a relief.
If you have an open window, cut the screen, lift the window, push the window, and shimmy through.
Be cautious when entering the house, especially if the window is far from the ground.
Prepare to justify to incidental passers-by who might suppose you're trying to crack into somebody else's home.
You may be off-balance when you access through the window, so look for items like TVs, end tables, or furniture.
Unlocked windows tempt trespassers, but they can also get you out of tricky situations like this.
If you're stuck, it doesn't hurt to double-check all the entries to your house, including your garage.
Try to access the garage with a remote if you have your car keys.
You can also inspect the edges around the house if you live alone.
Ask a Neighbor For Help
You'd be glad if you were friendly with your neighbor in this situation.
They might be happy to help you get back into your house.
They can help you with tools or allow you to use the phone to call for help.
Ask them for a screwdriver, bobby pins, a wire coat hanger, a paper clip, or a shoestring to open your door.
If your neighbor is not handy, you can hang out at their house while you wait to get back to your house.
This circumstance is helpful when it's snowing, raining, too cold, or too hot outside.
Use Your Credit Card
You've seen it on TV.
Now let's try it in real life.
Make sure the card is hard thick plastic.
Pick a card you don't care about ruining.
Wedge your card in the middle of the framing and the door right at the latch.
Hold the card perpendicular to the door,
Strongly jiggle and push the card around, holding the handle.
While you push, bend the card away from the door, slide the latch back, and away from the door jamb.
Push your weight against the door when you bend the card.
Then again, you will have a hard time unlocking modern door locks.
They have modern locks that you can unlock with a credit card.
Alternatively, hit the locking system with the card.
Press it to unlock the door.
Pat yourself in the back if it works.
Remove the Door Knob
There are many types of doorknobs with different assemble and disassemble methods.
Some locks you can take apart using a hammer, a screwdriver, or a paperclip.
You can unscrew all the screws that hold the handle in place with the screwdriver.
Remove the hinge screws using the paperclip.
Once you take the doorknob apart, put them all back as soon as you get into your home.
This preventative measure will deter unwanted visitors from entering your home.
As long as the deadbolt isn't locked, you can access the door by removing the doorknob.
Most doorknobs nowadays have concealed mounting screws.
But, if you look closely, there is a pin-sized slot below the doorknob side.
Grab a paper clip or bobby pin and insert it into the hole.
Apply pressure.
Keep pushing the metal tool with your right hand and the handle with the other hand when you feel the resistance.
Continue prying and applying pressure.
Simultaneously twist and pull the doorknob.
Pry off the decorative plate until you see the lockset.
Pull the locking mechanism using the screwdriver.
The door should unlock.
Pop a Door Lock With a Bobby Pin
If you can't wait for a locksmith to arrive, you can try popping a door lock using a bobby pin.
You don't have to be an expert to do this.
You can pop the door lock with a bobby pin with simple instructions.
Bend one side of the bobby pin to form an L shape.
Straighten the other side and bend the other side to form a W shape.
Hold the L shape and W shape pin and stick into the lock.
Use the W shape to feel the pins inside the lock.
Push the pins using the W shape pin.
With patience and a little luck, you can unlock the door.
Don't be too aggressive with the bobby pin.
It could inadvertently damage the lock.
Smashing the Door
Smashing the door or ramming into it is your best option if you are in the middle of hopeless moments.
If you have children inside or for another immediate reason, this calls for desperate measures.
A swift and hard kick near the doorknob is enough to get you in.
But, only reserve this method for emergencies.
And, this could harm your foot and may not even get the job done.
Climbing through the broken window is risky and more difficult to get in.
However, if you can't find a spare key or locksmith, this is your best bet.
Once you're in, make plans for future lockouts that don't involve breaking in.
If these methods work, they may damage your door beyond repair.
Use a Bump Key
Bump keys work with single-sided home locks.
They can also unlock a pin-based lock system.
These door lock systems are spring-type, and the ridges raise over the keys open when pushed over the connected pins.
Put the bump key into a hole at the end of the plug.
It is helpful to have this in your pocket if you ever lose your keys.
How Does It Work?
The teeth of the bump key are low so that it fits into the lock.
These teeth are jagged and steep when you bump the key when applying torque.
All the tumblers will bounce up to perfect positions, giving you a split-second window to open the lock.
The torque you use makes the tumblers cease once they achieve the chosen height.
Step1: Make the Bump Key
Buy any blank keys.
Use a triangular file to make a bump key.
Point the file down to shave the extreme valleys that you see in a bump key.
Shave down the grooves on the key.
If you don't have a blank key, use your spare house keys.
Step 2: Bump Open a Lock
Place the key into the hole like you would when you open the lock.
The bump key will fit most of the deadbolts or cylinder locks.
Pull the ey out until you hear it click twice.
With a blunt object, hit the key with a bit of force.
Still applying the torque, turn the key to open it.
It's a little tricky at first.
Once you get a feel for it, you can open it on the first try.
Use a Screwdriver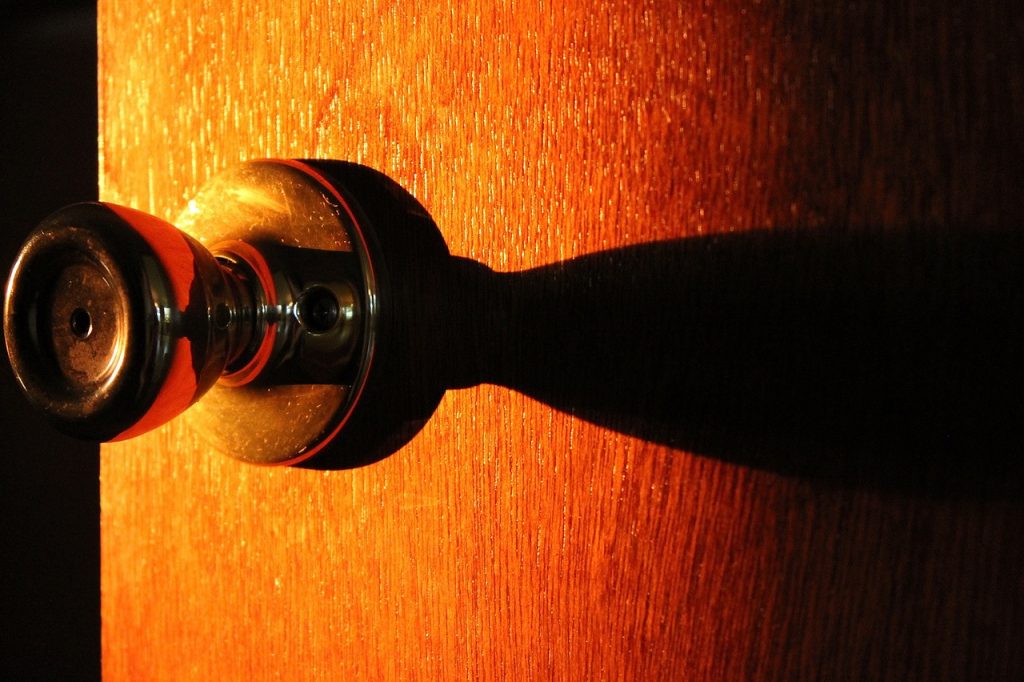 If you're trying to unlock a house door lock, the doorknob has a tiny hole on the outside.
You can easily unlock it with a small flathead screwdriver small enough to fit the hole.
If the door lock doesn't look like the image above, this method won't work.
Thrust the screwdriver into the hole and push forward.
If your doorknob has a push-button type, you should hear a loud click, and the door will open.
If the door doesn't unlock, you have a turn-style lock.
Turn the screwdriver until it falls into a slot to sidestep these locks.
Keep turning the screwdriver until the lock opens.
Suppose you have a crisis and don't want a forceful entry.
Use a screwdriver on weaker doors.
Use this as a pry bar or leverage to open the door.
If the door is wood and hollow, poke holes with your screwdriver as a last-ditch effort.
You can brute force your way to the locking mechanism to manually retract the bolt for more robust doors.
If it fails, kick it down.
Contact an Emergency Locksmith
Call a professional locksmith before taking your doorknob apart or breaking down your call.
Locksmiths have special tools to unlock doors without keys and keep the door's integrity.
Meaning you don't have to replace the doorknob after work.
In unusual cases, though, they may need to drill to remove the lock then replace the entire lock or cylinder.
Good thing these cases are rare.
Locksmiths work quickly to get you back to your apartment.
They're cheaper compared to replacing a lock or a smashed door.
It won't hurt to jimmy or use a credit card to unlock your door.
It certainly makes sense to call family or friends who have your spare keys.
Depending on the situation, lockout services will cost you anywhere between $30 to $60.
But a residential locksmith is your best bet during emergencies and bad weather.