Featured Online Program
Penn Foster
Request Info
Select Program:
Locksmith & Home Security Technician
Program Details:
Getting a career diploma in as little as 5 months.
Gain experience with practical exercises and interactive assignments.
Learn how to identify, create, and duplicate keys.
Learn to work with several types of locks including safes, valuts, and auto.
and more...
Sponsored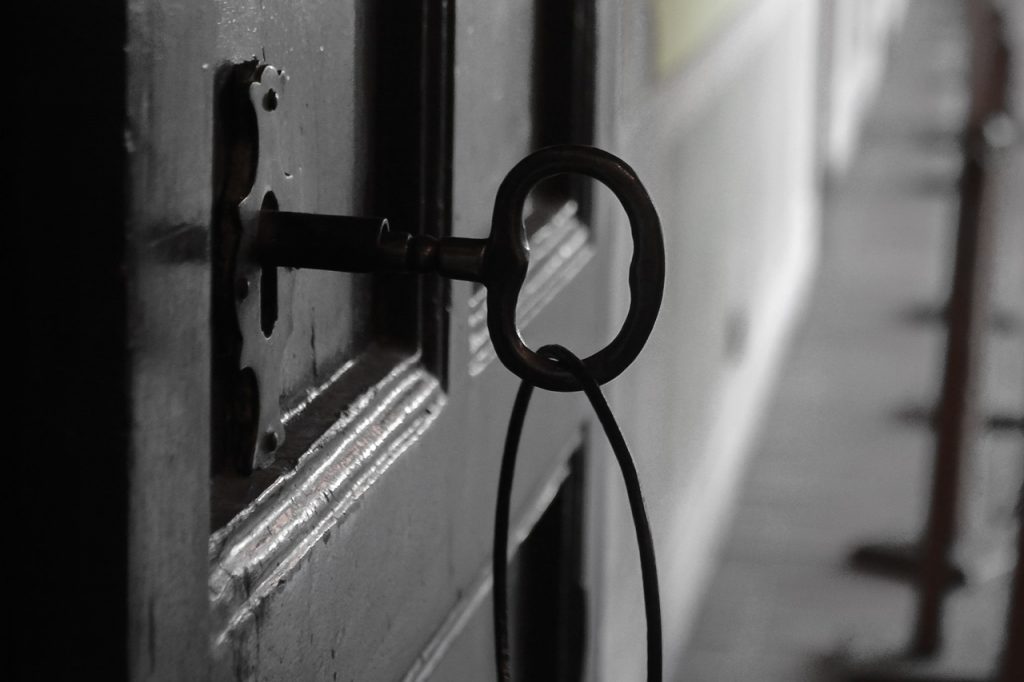 The cost of changing a lock depends on the specification of the work.
The prices listed here are for relatively simple jobs, budget locks, labor, call-out costs, and VAT if your locksmith is VAT registered.
You can use these costs as a guide, but get quotes from several locksmiths to ensure you're paying the best price for the service you need.
The cost of changing a lock depends on the specification of the work.
The prices listed here are for relatively simple jobs, budget locks, labor, call-out costs, and VAT if your locksmith is VAT registered.
You can use these costs as a guide, but get quotes from several locksmiths to ensure you're paying the best price for the service you need.
Changing door locks is crucial if you move to a new house, lose your keys, burglar break-ins, or outdated locks.
Before changing your locks, there are several factors you have to consider.
Assessing these factors will help you gauge the locking system you need that fits your budget.
Lock replacement cost depends on whether you want to replace or rekey the lock.
On average, the price of a new lock is between $40 and $300, and a locksmith installation fee is around $80-$200.
The locksmith's cost is between $85 and $175, regardless of the job.
Price also varies based on the time of day and if the appointment is an emergency.
You're likely to pay more if it is an emergency or after working hours.
Commercial locksmiths may be higher.
How to Change a Lock
If you plan to change your lock, you have to decide if you're going to do it yourself or get the services of a locksmith.
DIY installations should only be accomplished if you're an expert in this field and have the tools to do it.
Otherwise, get a reliable locksmith to ensure proper installation.
Depending on the type and quality of your lock, DIY installation costs from $10to $200.
If you're getting a professional locksmith to do it, additional installation charges are anywhere between $25 to $50.
Generally, rekeying the locks will cost from $75 to $130.
Take note that a locksmith's fee is subject to the type, number, and replacements you need.
Some of the standard house door locks are:
Mortise deadlock with five levers
Locks with Euro cylinders
Mortise lock with five levers
Automatic deadlatch on the rim
Locking system with multi-points
Every lock has its pros and cons, and some designs only suit certain types of doors.
For instance, you won't need a 5-lever mortise lock on a UPVC entry door.
A multi-point locking system will do.
Ask your locksmith for advice.
He can recommend simple yet secure locks to protect your home.
Professional Installation
For a home-related job, expect a locksmith's cost to vary depending on your situation and need.
Regardless of the job, a locksmith's cost is between $85 to $175.
The price also differs subject to the day or an emergency appointment.
Contact a relative or friend with your spare key if you're locked out of your home.
You can use the emergency release mechanism of your garage to override the electronic system.
When booking a locksmith during working hours, you'll save a lot of money.
Services on commercial properties are always higher.
If you want to install a high-tech locking system with a passcode, Bluetooth, or biometrics to unlock the door, it will cost you from $100 to $500.
Minimum service charges
A locksmith's fee to come to your home ranges from $30 to $150.
It's more expensive on holiday or in the evening.
Locksmith's costs vary depending on the service, but they often charge service call fees for their time, transportation, labor, and overhead cost.
There is an additional fee if you want new keys, deadbolts, or doorknobs.
Some professional locksmiths work exclusively for particular types of locks.
Inquire before you request a locksmith service for specialized locks.
Fees Associated With Travel
Professional locksmiths may charge an additional service fee for roadside assistance on top of their regular service fee.
Generally, they charge an extra $10 for service calls outside their standard service area.
This additional fee makes up for the time spent in traffic, gas, and other expenses to reach you.
Should You  Tip a Locksmith?
People don't usually tip locksmiths, and it's not expected.
Locksmiths don't expect tips either because fees include in their charge.
But, if he arrives in lousy weather and fixes your issue quickly, it may be fitting to give a $5 tip.
What Affects the Cost of Changing a Lock?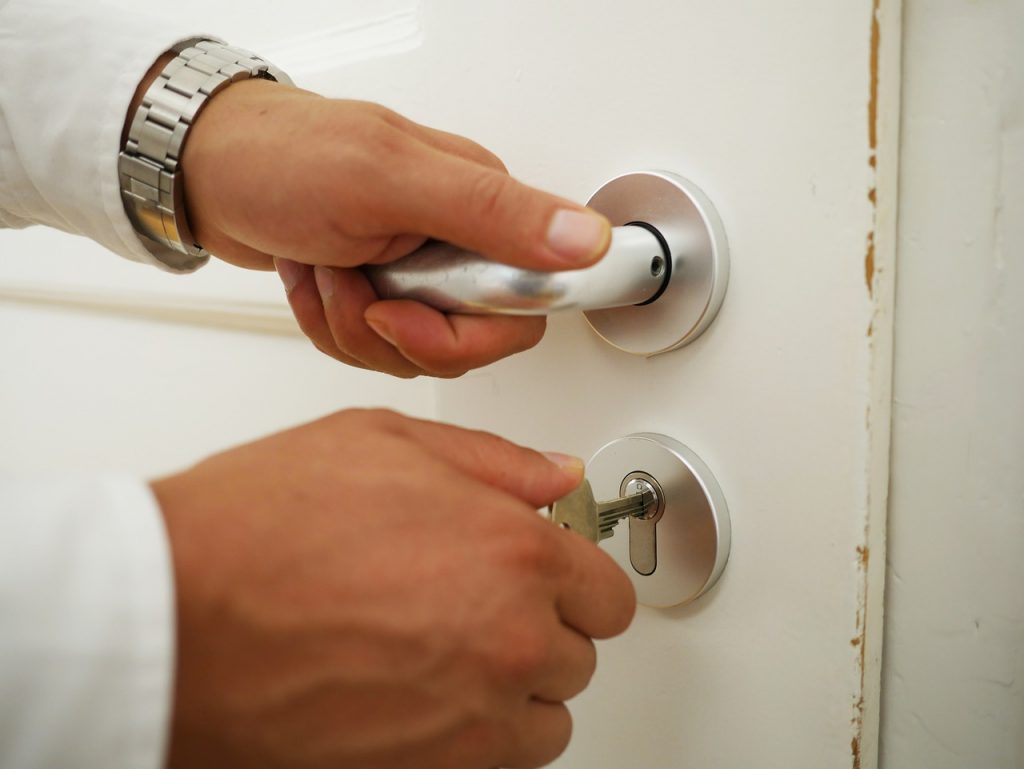 Some factors contribute to your locksmith's cost aside from labor and call-out fees. These may cover:
The complexity of the Job
When you get a quote from a locksmith, explain the scope of work in detail.
Professional locksmiths will give you a fair estimate and recommend the type of lock you need.
These details will take the edge off extra feed during a call-out.
Non-Standard Parts
Tell your locksmith while you're on the phone if your windows and doors use digital or smart locks.
This will save the locksmith's trip to a local wholesaler to buy locks they don't have with them.
In this scenario, they might charge you for their travel expenses which could be avoided in advance.
How Quickly You Need the Work to Be Done
If you have an emergency call-out and your locksmith has to leave his job, you will pay a premium fee for this service.
As much as possible, try to arrange your work in advance to get the best rates.
Time of Day and Location
Similar to speed, the time of day you call a locksmith will impact your pay price.
The same work completed within regular working hours on weekdays pays less than the work in the evening on the weekend.
Prices are higher in cities than in urban areas.
Straight-forward Installation?
Locksmiths generally charge by the hour, so any additional time will reflect the invoice.
If you have the lock, make sure it's on-site when the locksmith arrives so they can start the work right away.
How to Save Money on Changing a Lock?
Costs can rapidly shoot up if the work becomes lengthy or an emergency arises.
But, you can reduce the locksmith's invoice if they work during working hours.
Give them as much notice and always ask for a call-out charge policy.
Tell them if your windows and doors are non-standard so they can stock ahead of time.
Call a local locksmith, so you don't have to pay for the travel expenses.
Find out in advance if they are VAT registered and whether you can claim this back.
More often than not, locksmiths will markup the price for the material they use to carry out their work.
Let the locksmith know if you have your own materials, so they don't have to buy anymore.
Is the Professional the Right Fit?
Get your quote in a written format signed by the locksmith.
Ensure that the cost won't exceed without prior consent.
Check for a minimum call-out charge and whether any parts are covered by the guarantee.
With this quote, you can compare which traders work within your budget needs.
If your locksmith charges an hourly rate, ask for a rough estimate to complete the job.
But, before you decide, ask them to commit not to change the quote if the job takes longer to finish.
Before you confirm any work, check your locksmith's public liability insurance or employer's liability insurance.
This insurance will protect you if the locksmith damages your property.
Final Checklist
Whether you're planning for the inevitable or changing your home locks, here's what you should look for when hiring a locksmith.
Ask their pricing terms and minimum call-out fee.
Explain the job details and tell them if you have electronic or non-standard locks.
Get your quotes in writing and signed by the trader.
If you're buying your locks, let the locksmith know beforehand.
Call them during working hours, or the price will spiral.