Featured Online Programs
Ashworth College
Request Info
Program Includes:
Starter set of locksmithing tools
Beautifully illustrated locksmith lessonbook
ALOA Fundamentals Locksmith Certificate after passing exam
Opportunity to become an ALOA member to further your training and certification
and more...
Sponsored
Lock picking is a highly rewarding hobby, but it also requires a significant amount of effort.
To help you fully comprehend what you're getting yourself into, I've put together a step-by-step guide that walks you on a hobbyist's journey through the basics of lock picking.
It is intended to assist those who are just getting started and provide tips and other tools that may be useful to the reader.
You would be able to understand the general trajectory by using the main takeaways, but there is enough information in each stage that one should take their time and read each section thoroughly as they advance.
Know the Rules
First and foremost, you must be aware of your local lock picking laws before engaging in any lock picking activities.
It's possible that having the sort of equipment you want to buy is illegal.
Certain licenses may be required, and your lock picks may even be used to implicate you in a crime by being simply in your possession.
It's time to learn the lock picking code once you've determined whether or not you can legally proceed with this hobby.
Two lock picking laws must be adhered to at all times.
Failure to obey these laws will put you and those around you in danger at best and will result in criminal charges at worst.
Never pick a lock that you don't own or haven't been given explicit permission to pick by the owner.
Picking a lock that is in use is never a good idea.
You are violating the law if you violate the first clause.
You are a suspect if you violate the law.
Lock picking is a sport for those who love a challenge, learning new things, and so on, rather than for criminals.
Breaking the second rule is risky since it can result in the lock being broken.
For practice locks, breaking or lowering the protection of a lock is not an issue.
However, if that lock is used to obtain some degree of stability, the possibility of ruin is unacceptable.
Never take protection lightly.
Key Takeaways
Observe all applicable local, state, and federal rules.
You can never use lock picking to commit crimes.
The use of lock picks by civilians is prohibited in certain states and countries.
You can only pick locks that you own.
Setting Expectations and Excitement
Knowing what to expect and being excited about the reality of your endeavor are two of the most critical aspects of beginning any new hobby.
When considering lock picking as a new hobby, the first thing you can do is educate yourself on the complexity, applications, and general expectations.
We recommend reading through this web and listening to both Bosnian Bill's and Schuyler Towne's beginner playlists.
You should also look at some of the more advanced videos and see what level you may be able to achieve.
Familiarize yourself with some of the terms and the fundamentals of lock functionality at this stage in the research process.
Lock picking is not for you if you can't get excited about learning without actually doing it.
When you want to improve your skills, you'll almost always turn to the whole Internet to read, watch, and even listen to pickers and locksporters share their knowledge.
This isn't the same as being overly enthusiastic.
Still, if you're really enthusiastic, you've probably spent your time watching lock picking videos and reading forums while you wait for your mail-order lock pick set to arrive.
Understand that lock picking is a challenging activity to pursue because it necessitates a significant time and financial commitment.
Since it is a perishable ability, taking a break will leave you feeling like you have to start all over again.
Your abilities will deteriorate if you do not practice. It's not the same as riding a bike.
Key Takeaways
Before you make a decision, do your homework.
Have a working knowledge of how lock picking works.
Get ready to begin picking.
Creating Goals and Deadlines
Any hobby needs a set of objectives. It's what keeps you interested and committed to the task at hand.
It's important to have both long-term and short-term objectives.
A target may be anything as easy as wanting to pick a lock, but that is a short-term goal.
Once you've done that, you should start planning your next step.
You want to be able to select the lock a certain number of times or how quickly you want to be able to pick it.
Do you want to start with just being able to rake locks open and work your way up to single pin picking?
Is there a specific form of lock you want to unlock, such as common house locks, car locks, or unusual locks?
(For the best results, start with a regular pin tumbler lock.)
Do you want to pursue a career as a locksmith or security professional?
The objectives you choose are not set in stone.
You should simply do it early enough that you know what you want to buy.
However, this is a continuous and ever-evolving operation.
You are the only one that can keep you accountable for your promise.
Recognize that these objectives will need to be adjusted to be more practical.
When it comes to natural talent, where everything comes naturally, this can simply increase the degree of difficulty.
You might need to lower your standards if your objectives were too lofty.
In any case, it's important that you don't lose interest or get irritated.
Your objectives are supposed to change as you do.
You will lose motivation if you stay stagnant for too long, either by not increasing the difficulty of your goals or by being stuck on a target that is too difficult.
A deadline is the most effective way to combat stagnation.
Maybe it's when you want to make your first YouTube video or when you want to do something more exciting, like a lock picking meetup or competition.
Even if you fall short of your target, a deadline will have a driving force that seems to be outside of yourself.
Key Takeaways
Learning to pick pin tumbler locks is a good place to start.
These objectives do not have to be long-term.
The objectives you set will serve as a guide for making buying decisions.
As you gain a better understanding of your hobby, your objectives will change.
Make sure your objectives aren't too simple to achieve or too lofty to achieve.
Choose Your Picks
It's time to start gathering your supplies now that you're excited and know what you want to achieve.
The research you did to set your standards should have prepared you a little in terms of costs.
This should help you avoid sticker shock while also directing your attention to specific resources.
Suppose you want to start with automotive lock picking, disk detainers, tubular locks, or something else out of the ordinary.
In that case, you'll need tools that aren't included in the regular recommended package.
Choosing the equipment would be much easier if you take the conventional approach to lock picking.
Take a look at our guide to the things you'll need in your first lock pick kit, and if you're unsure where to get your supplies, check out our guide to the best lock pick brands.
Between those two blogs, you should be able to choose a starter kit that will provide you with anything you need while remaining within your budget.
If you're interested in electronic lock picks or pick weapons, check out my article on the differences between manual and electronic picking.
Key Takeaways
Your choices will be based on your objectives.
For a more in-depth look at your shopping options, click on the links.
Starting with pin tumbler locks will give you a larger toolkit to work with.
Choose Your Lock
A practice lock is one of the most valuable resources you'll need.
This bolt will determine the success of your hobby.
Be sure to read up on some of the suggested practice locks, as well as what you should expect from each.
I strongly advise you to begin with a standard pin tumbler lock.
One of the most crucial decisions is whether to use a pin tumbler deadbolt, a keyed knob, or a padlock.
In the end, it all boils down to the objectives.
Make sure you start with something easy, or if you have multiple locks, make sure you know the order of difficulty.
You're setting yourself up for failure if you don't grasp the lock and what's inside.
Begin by studying your locks, then progress to more difficult locks once you've gained confidence.
Beginner locks like the Master No. 3 or a basic Kwikset deadbolt are excellent choices.
The most important thing to remember at this stage is to refer back to Step 1 to ensure you're not choosing a lock that's in use or that you don't own.
If you want to update your door, make sure you have your new lock installed or ready to go before you start looking for a replacement.
This can give you the sensation of picking a lock on a door that has been built.
Do not use the soon-to-be-replaced lock to protect your home until you've tried to select it.
Do not leave the door until the new lock is properly fitted.
You can contact a locksmith near you if you need help installing a lock.
Key Takeaways
Your lock selection will be based on the objectives you've set.
Begin with a lock that is simple to choose from.
For a more in-depth look at your shopping options, click on the links.
Picking a lock that you want to use for authentication is not a good idea.
Start Picking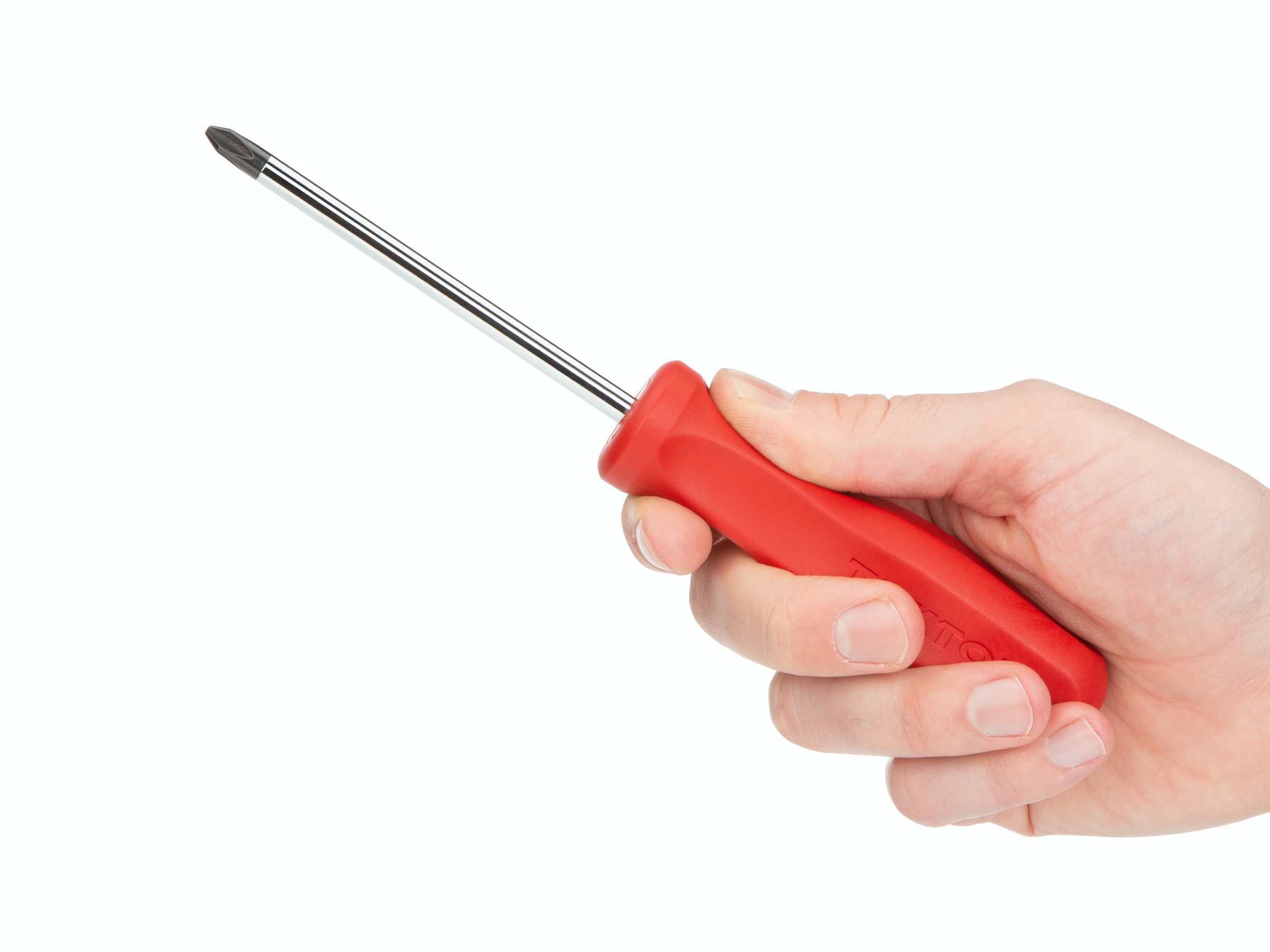 It's time to start picking once you've gathered all of your resources and defined your expectations.
Hopefully, you've obtained a basic lock pick kit as well as a pin tumbler lock.
If you want to start with something a little more exotic, make sure you have the right picks and a lock that won't be too difficult.
In any case, apply what you've learned to insert your tools into the keyway and start playing with manipulation.
Manipulation Tips
Unlock the lock with the key. This will ensure that your practice lock is in good working order.
You have a problem if the lock does not operate with the key.
This lock is most likely disabled. Return the lock or set it aside.
And if you don't intend to single pin pick the lock, insert your hook or some other gadget for single pin picking.
This is a troubleshooting technique that is close to using the key.
You're simply attempting to pass the internal mechanisms around to see if something is clogged.
You're also getting a sense of how the lock works from the inside.
To open the door, try using your preferred method while maintaining constant tension.
If it still doesn't open, play around with the stress.
Use the equipment with care.
We know you're excited and want to get the thing open right away, but take a deep breath.
Many first-time lock pickers put in a lot of effort in their first few attempts.
This isn't good for both the picks and the lock.
All of your equipment will last longer if you handle the lock more gently.
You'll also get more accurate reviews and get a better understanding of the device.
Check to see if you can open it in the same amount of time the first time.
Attempt to find out what you're doing.
Pay attention to the tension and how you shift the instrument across the keyway.
Test out any theories you have about the most critical aspects of your performance.
The first few active opens will reveal your habits, both good and bad.
Please make an effort to make them successful.
The most important thing is to avoid being irritated.
Continue to try new stuff, but make sure you give it a chance.
Not everything will go according to plan right away.
Despite your best efforts to set reasonable goals, you can fail to take in everything you've learned at the moment.
Maintain a calm demeanor.
And if things get too quick, make sure it's because you know what you're doing, not because you're lucky or trying to replicate success without knowing why it's working.
Slowing down what you're doing and seeing if you get the same results is the perfect way to assess this.
Start single pin picking if you're getting good at raking.
Key Takeaways
Make sure your locks are in good working order.
As you pick the lock, try to learn as much as you can about it.
Be gentle with your tools and locks.
Be patient, and keep in mind that your objectives are flexible.
Keep Practicing
Lock picking is a perishable skill, as we discussed in Step 2.
You lose your skill if you don't practice.
This implies that you must incorporate practice time into your daily routine.
At the very least, you should be picking one lock successfully every day.
It can seem to be a lot of work, but there are several times during the day when you can be doing something with your hands while doing something else: during breaks at work, when watching TV, while sitting up in bed before going to sleep; and so on.
There's always time to brush up on your skills, but serious practice time should be scheduled several times a week.
These are the days where you will put in a concerted effort to develop your skills and move closer to your next target.
This is when you can really get into your hobby and put your skills to the test.
You may also use this opportunity to do additional research.
Investigate problems you've been having trouble with, and even make a list of potential goals you'd like to achieve.
You will lose confidence, momentum, or ability if you do not set aside this time.
If you lose any of those three things, your locks and picks will begin to accumulate dust.
If you travel often, you can take your hobby with you everywhere you go.
Make sure you're familiar with the laws of the places you'll be visiting.
You can also read our article on how to fly with lock picks.
It is unquestionably more feasible than you would think.
Key Takeaways
If you don't use your talents, you risk losing them.
Practice is something that can be done at any time.
When traveling with lock picks, be cautious.
Joining the Community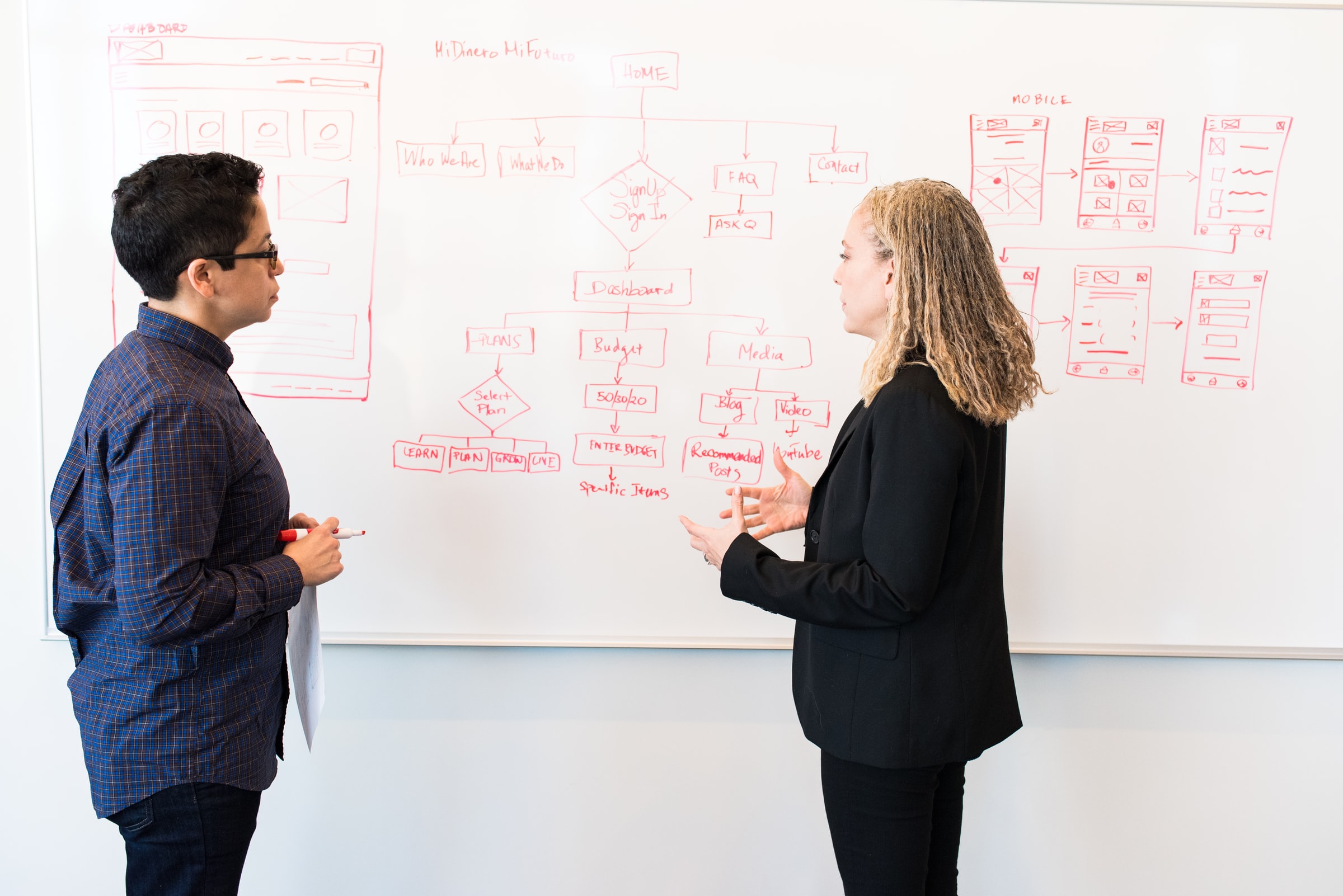 It is important to have goals and deadlines, as you discovered in Step 3.
The ones you set for yourself are a good place to start, but if you're in it for the long haul, getting out into the world is the next step.
Join online discussion boards and meetup parties.
This will be the foundation of your support system.
When you get stuck and don't know where to turn, you'll know who to ask for help.
Being a member of these groups will also help you improve by introducing you to ideas that you would not have come across otherwise.
There will be a sense of competitiveness, as you will see others succeeding, and you will have a community of people who will be pleased with your achievements.
Lock Picking 101 and Keypicking are two excellent resources.
These are online discussion boards where you can start new threads and react to previous posts.
They are excellent learning opportunities, and the majority of the users are courteous and polite.
Before you start a new thread, check to see if there are any current threads on the subject you want to discuss.
Double-check your search queries by Googling your subject with the terms Lock Picking 101 and Keypicking, as the onsite search bars aren't always accurate.
Keep modest and don't plug something because these sites don't like self-promotion.
You can make friends if you are sweet.
You'll be able to participate in lock exchanges and lock trading if you're a member of a group.
This lowers the cost of replacing locks, so you can easily swap out the ones you've grown tired of.
There are also challenge locks that are circulated, where you can begin to put your lockpicking skills to the test.
You can also put your knowledge of locks to the test by creating your own challenge lock.
Key Takeaways
Forums and meetup groups provide a safety net.
These groups will teach you a lot.
Look to these individuals for motivation and new objectives.
Make use of these tools to share and exchange locks.
Growth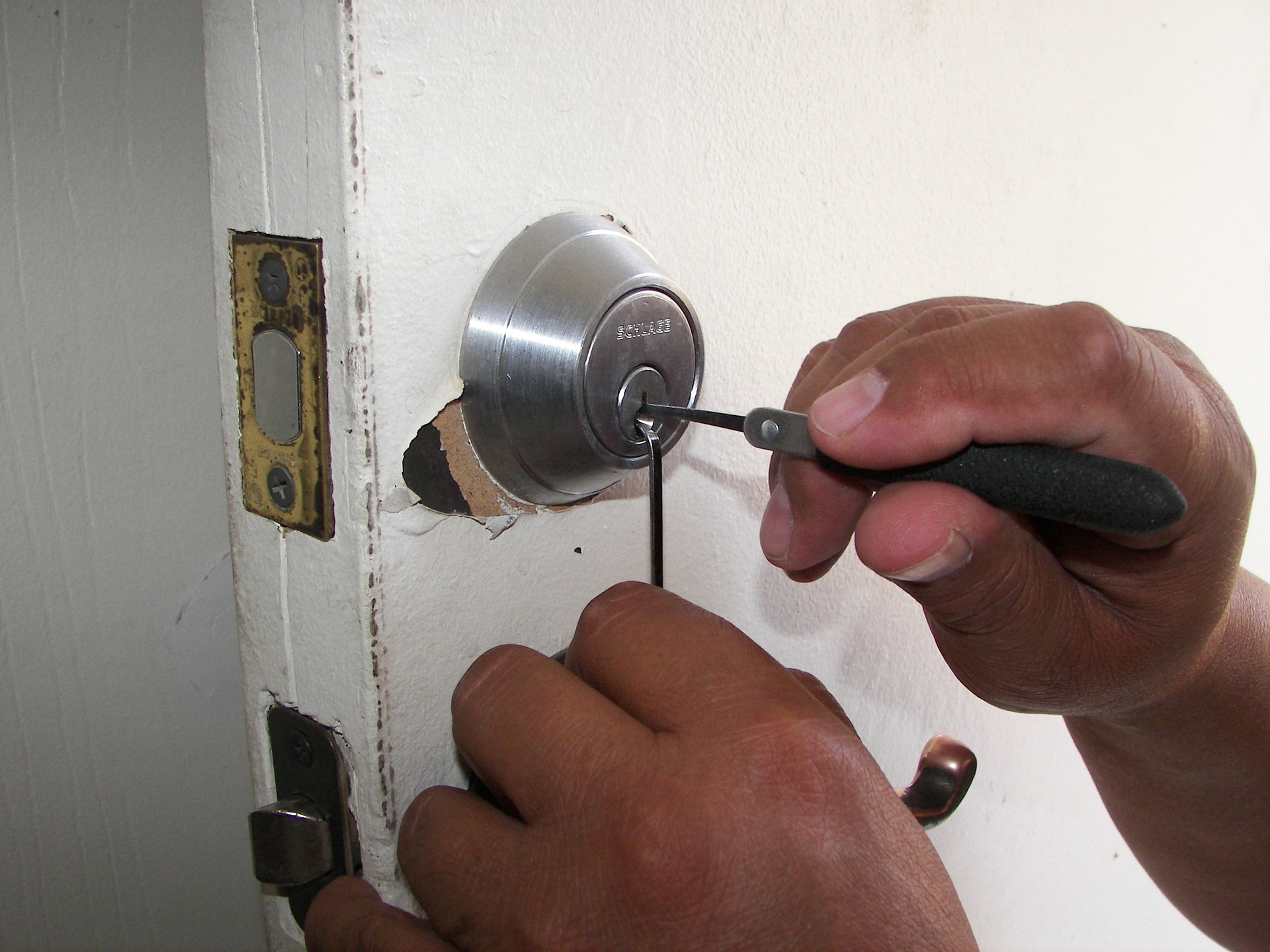 This move is a little misleading. Although you can improve as you move through these steps, this stage relates to a greater expansion of your abilities.
Essentially, once you've developed your support network, resources and have begun to learn, it's time to start over with a new set of skills.
It's never a bad idea to go over the rules again, but you can fairly much start from Step 2.
This is similar to switching from normal pin tumbler locks to other types of locks.
This necessitates new aspirations, revised priorities, sometimes different picks, and, most importantly, new locks.
The key distinction is that you cannot ignore the need to hone your existing skills.
You don't have to concentrate on them for the whole day, but you must continue to pick locks at the same pace, or your skill will deteriorate.
Starting over and retaining what you already have are both important aspects of development.
Starting over will become simpler with each repetition, but continuing it will become more difficult.
There will be plenty to do now that there is more to brush upon.
Restart the procedure.
Continue to hone your existing skills while learning new ones.
Rep the process until you've absorbed all of the information.
Getting Back on the Horse
From time to time, we all get busy or lose our mojo.
It's important to note how far you've come when you're getting back into lock picking.
You may need to go back and retrieve your first practice lock to get back to basics, but it will not take you as long as a beginner to return to your previous level.
Take it easy.
If you forget anything, go back to your original sources of information.
Despite the fact that it will seem that you are starting over, we assure you that you are not.
You're now getting back on your feet.
It's nice to get back into it, but don't be afraid to take your time.
Return to the fundamentals and rebuild your skills from the ground up.
It's tempting to just get back some of your coolest tricks, but that's not the best way to rekindle your passion and skills.
The Bottom Line
There is no conclusion if you really enjoy lock picking.
You can do it indefinitely and never run out of new things to be excited about.
Begin competing and traveling around the world.
You may also decide to start a company based on your new abilities.
The only time change comes to a halt is because you want to do so.
We wish you luck with your new hobby.