Featured Online Programs
Ashworth College
Request Info
Program Includes:
Starter set of locksmithing tools
Beautifully illustrated locksmith lessonbook
ALOA Fundamentals Locksmith Certificate after passing exam
Opportunity to become an ALOA member to further your training and certification
and more...
Sponsored
Padlocks are sophisticated tools for securing virtually anything worth keeping.
They are a mainstay around the world because of their numerous applications.
Unfortunately, they eventually seize up or break.
A broken padlock could cause trouble at an inauspicious time.
When you have a broken padlock and need access to whatever you are securing, you must know how to open a padlock.
All through history, people have had to deal with broken padlocks.
And yet, a broken padlock does not necessarily mean it is lost.
There are many reasons why a padlock does not open.
Before you call a locksmith, read through these comprehensive tips to help you fix a stuck padlock.
How Is the Padlock Broken?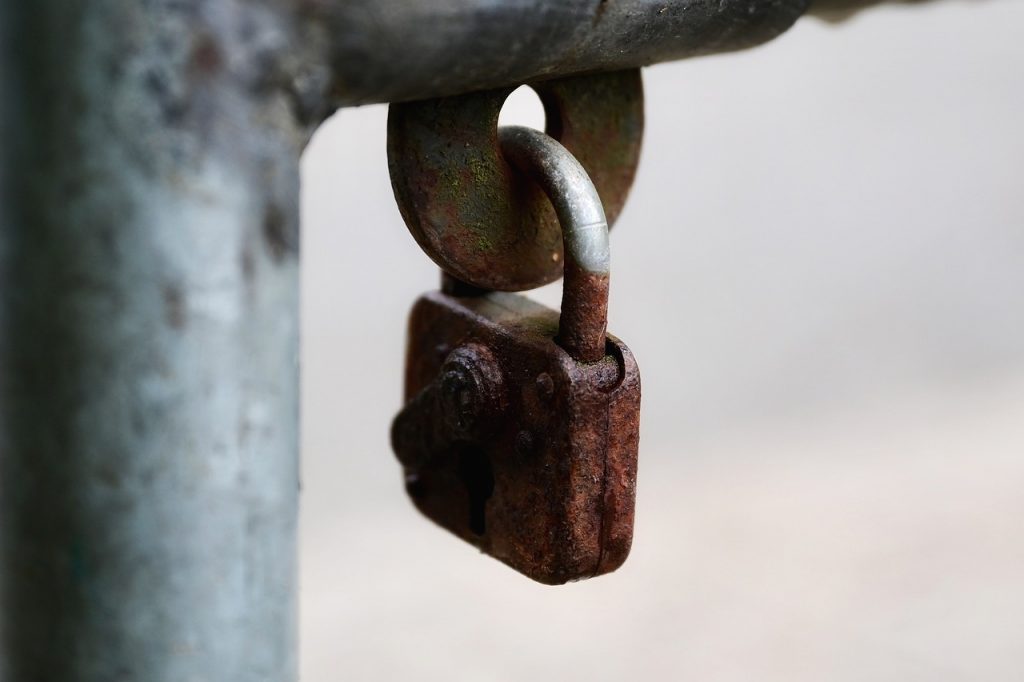 A broken padlock is not always easy.
A jammed locking pawl could easily be confused with a broken lock core.
You have to understand the difference between the two kinds of broken padlocks to find a better solution unless you go for the destructive approach.
If you do not want to know what is wrong with your padlock, you can choose to destroy the lock to remove it.
In cases where something is broken, you have to use destructive entry anyway.
Only when jamming caused by rust or clogging can temporarily break a padlock.
And yet, even if the lock has indeed broken, it may still be fixed if you can find a way around the damaged component.
If you only need to replace a single part, knowing how to open the broken padlock should not snap more than needs to be broken.
Look into what you can do, and try multiple methods before committing to anything destructive.
Clean Up the Lock
Although you may not permanently fix a lock, you may still get it to a certain level of functionality.
If a broken key clogged the keyway of a padlock, it is not easy to remove it.
But if a vandal has sprayed foam or shoved sticks into the keyway, you can still pick out the blockage.
If jamming is due to the natural accumulation of gunk or dust, you can use a lubricant to remove it.
Lubrication can unbind the spring mechanism and retract materials stuck together.
While this may not be the current concern, but if you clean the lock well enough, you can use it again without dealing with a broken padlock.
What you have to worry about now is how to open a broken padlock.
Besides cleaning and lubricating the lock, there is little you can do to fix a broken padlock.
With a padlock broken to the point where basic cleaning did not work, try a different method.
Shimming the Shackle
To shim the padlock, you have to make sure it has no ball bearings.
The padlock must have a particular type of locking pawls.
To confirm if your padlock can be shimmed, check the manual or search online for your particular lock or see if you can find any information on how the shackle looks.
Padlocks that use ball bearings have shackles that have cuts that look like mini crescent moons.
The type of cut you will be looking for is squared off or has an almost fish hook shape that matches a locking pawl that can be depressed by a shim.
A shim is a slim metal device used to bypass padlocks.
You can make it using an aluminum can or buy several sturdier padlock shims on Amazon.
Slip your metal device into the gap between the shackle and lock body.
If you're using two shims, insert them in a way that keeps the gap large enough.
Slide the shim into the side of the padlock with the tightest gap first.
If the broken padlock is not related to the locking pawls, the lock will open.
Using a shim is simple.
Unless the padlock is broken to a severe degree, the use of two shims will open and remove the lock.
Cutting the Lock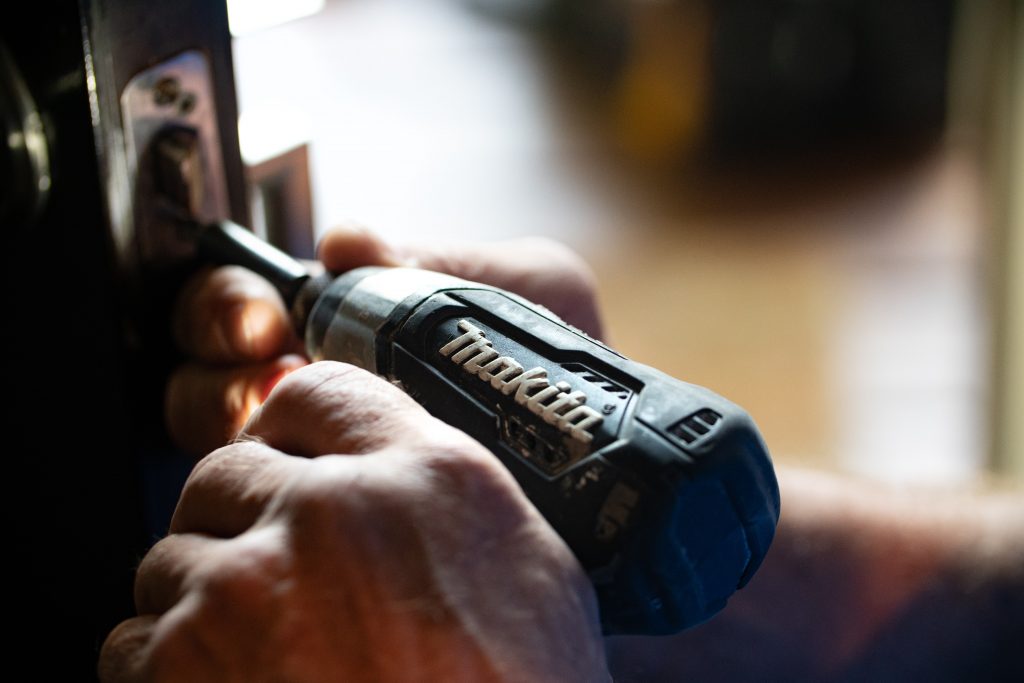 Theoretically, you can cut any padlock with a pair of bolt cutters.
And yet, you need larger bolt cutters for sturdier padlocks.
You may also want to invest in harder blades for your bolt cutters.
From there, you can go for power tools like die cutters, angle grinders, etc.
If these power tools are not enough, you can buy stronger blades.
If you have a very well-composed padlock, even tools like these may take your time to remove the broken lock.
The easy lock to cut is the shackle because it is thinner than the lock body.
If you have dual release shackles, you need to make two cuts on both sides as if cutting a link on a chain.
And speaking about how you would cut a link in a chain if you want to open a broken padlock, do not overlook the fact that you have to open the broken padlock.
You can remove a broken padlock by cutting those attached to a hasp, door, chain, doorknob, etc.
Drilling the Lock Core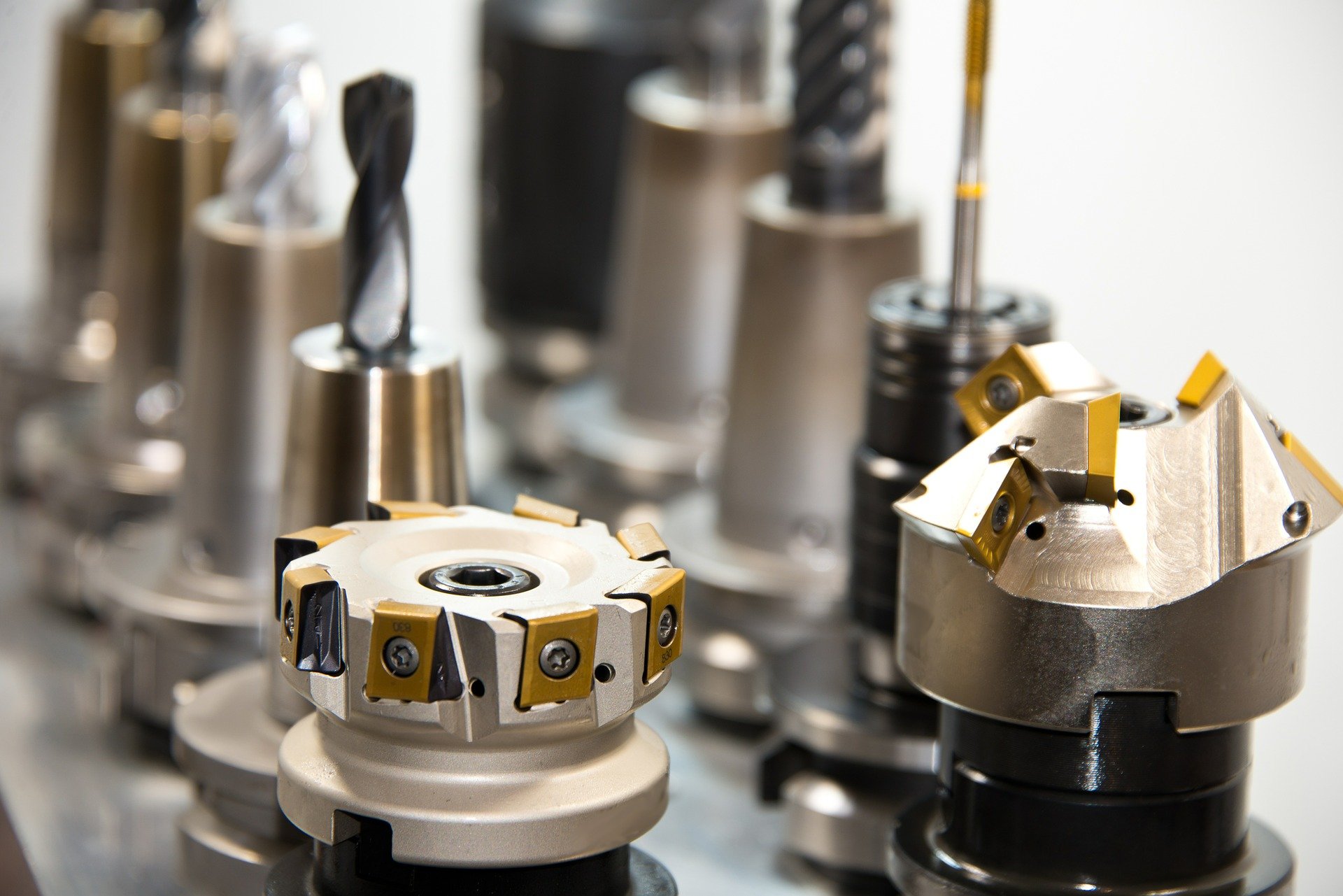 Drilling out the lock core is another form of destructive entry.
The drilling method is ideal only with the help of an expert and if the broken padlock has a removable core to preserve the body.
Drilling a lock is hard to pull off and often used as the last choice for a locksmith, so do not expect to keep your latch after this process.
But, if you need to puncture your lock, drill out the shear line.
If you are not familiar with the shear line, read more about it in the article about lock picking.
This method is ideal when the core has worn out, so your key won't work.
More often than not, you might need to drill out the core in more extreme cases.
For instance, you have a broken padlock that keeps locking pawls static no matter how you manipulate anything.
When the core is detached, the internal parts of the lock can fall out, and nothing will keep the shackle locked.
Should You Call a Locksmith?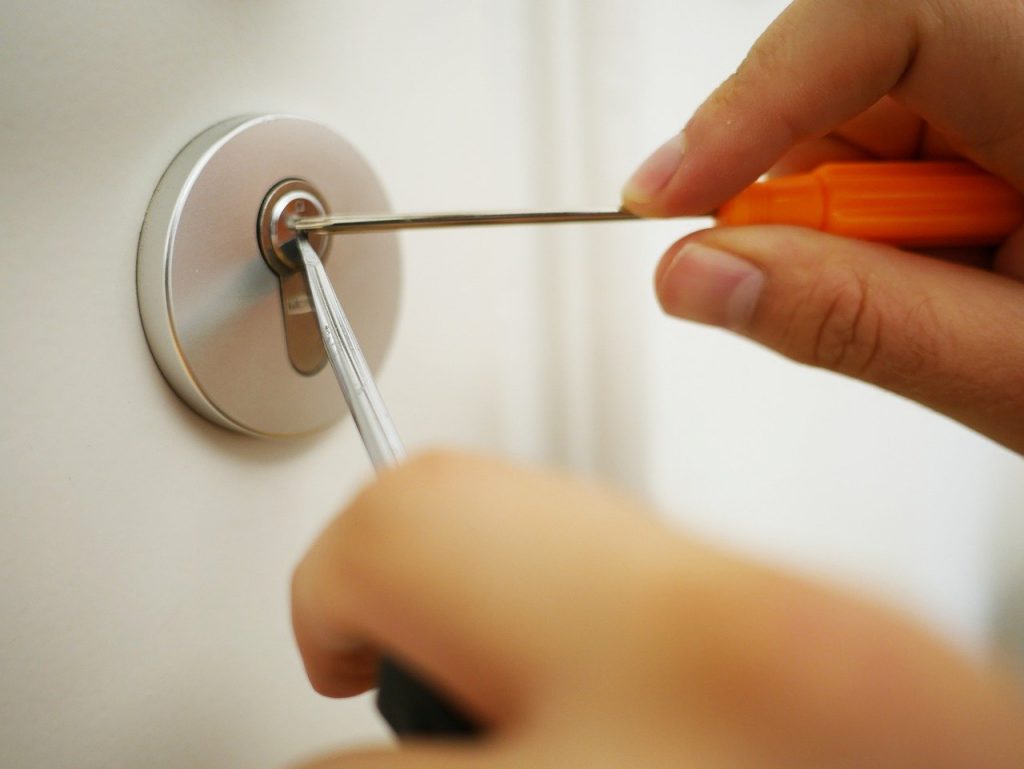 Call a locksmith if you can not do this on your own.
Make sure to choose the best technician to get the right locksmith.
A commercial locksmith can deal with these issues in construction sites, plants, warehouses, etc.
But residential locksmiths also have the experience and tools to help you.
Choose the locksmith based on your situation and the service you need.
For example, you need to remove a padlock from your gym locker or a lock on gates for neglected perimeter security.
A residential locksmith is qualified to deal with broken padlock removal.
If you are worried about locksmith prices for this service, set your mind at ease.
What you are paying is their knowledge and expertise to complete the job to a necessary standard.
However, be aware of the price of a 24/7 locksmith, as this issue may arise during irregular working hours.
The Trouble With Lock Picking
Picking a lock to remove a broken padlock is not always the solution.
If you can not pick your lock and stimulating the key does not work, you have a broken padlock.
Using specific tools is the only way to pick a broken lock in a more technical sense.
However, there are tools and methods you can use to open a particular padlock.
If you have a widely publicized lock with easily exploitable weakness, you might be able to pick the lock.
Shimming is a specific type of lockpicking that ignores the standard functionality of the padlock and manipulates the internal locking components. 
Important Things to Keep In Mind
Replacement
Replace a broken padlock with a new and better one.
Do not decrease your level of security by replacing your locks with a worse lock.
Evaluate the cost versus the security of your new lock.
Safety
Make sure not to damage anything more than you need to replace the lock.
Follow basic safety protocols when using cutting tools.
Contact a locksmith if you are worried about causing undue harm to yourself and your property.
The Bottom Line
The information in this article does not intend to aid in the unlawful removal of working padlocks.
The processes we share in this article intend to help you understand how to open your broken padlock or you received permission from the owner to open it.
If you lose your key or combination to your lock, check out the best ways to open a bike lock.
Best of luck when removing your broken padlock, and getting your security back in working order.