Featured Online Program
Penn Foster
Request Info
Select Program:
Locksmith & Home Security Technician
Program Details:
Getting a career diploma in as little as 5 months.
Gain experience with practical exercises and interactive assignments.
Learn how to identify, create, and duplicate keys.
Learn to work with several types of locks including safes, valuts, and auto.
and more...
Sponsored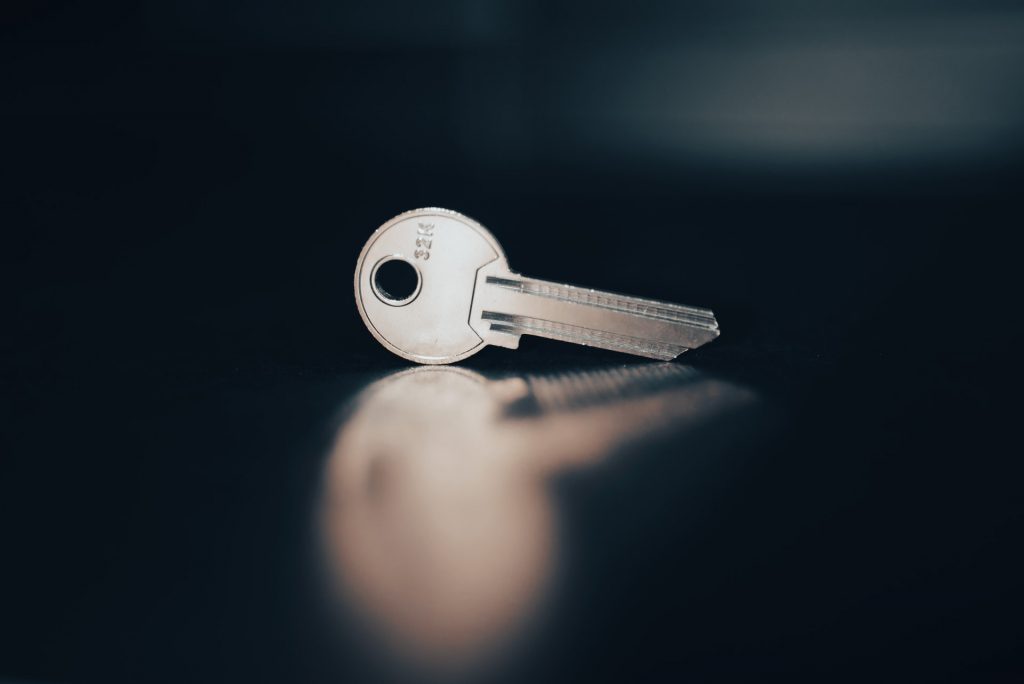 Isn't it frustrating if you're rushing to get to the office and your keys break in the lock?
You have had this key for many years and it's working fine.
We know that keys can break without notice.
But, just because they break doesn't mean you throw the whole lock with the broken piece inside.
Professional locksmiths have a workaround for this predicament.
They can duplicate the key to help you save money.
There are a few reasons why this is so.
Virtually all keys are made of brass or nickel.
Since they are made of soft metal, they are susceptible to breakage when you apply pressure.
Keys are not as strong as you think.
Why Do Keys Break in Locks?
Keys are made out of brass or nickel.
Locks break because they malfunction they lack care and lubrication.
If you apply too much pressure on the key when you lock and unlock the door can also break the key.
Humidity or warm weather can cause the door to warp and bend.
Old keys break due to wear and tear.
If you're always in a rush, you might snap the key under physical pressure.
A broken key inside the lock is an emergency and must be addressed quickly.
Or, the lock and tumbler are wearing down.
Can You Prevent it?
Keeping your lock lubricated diminishes its chance of breaking and jamming the locking mechanism.
When you start having a problem locking and unlocking the door, call a professional locksmith.
Sufficiently lubricate it with wD-40.
If your key is too old and becomes weak and damaged, make sure you have a spare key and throw the old one away.
Here are a few signs to look for in damaged keys:
If the key has cracks, dispose of it.
Throw away bent keys.
Spray a silicone-based lubricant into the keyhole every six months.
If you notice friction, sticking, or grinding when using the key in the lock, the key is damaged.
Don't use a knife or scissors to open the door.
If you close the door with the key still in the keyhole, it will cause a weak spot and break.
Call a locksmith for lock door replacement.
Key Stuck or Broken
If your key is broken in the lock, you have some alternatives before reaching out to your locksmith.
This part is tough and you will require some tools.
The only hitch is the tools could be inside your house.
Let's just presume, you can enter your garage.
Or you have handy items in your car trunk like a WD-40.
Spray some inside the lock and gradually draw the broken piece of your key with pliers.
Never dispose of the broken key.
If none of the parts is sticking out, call your local locksmith.
You must act fast.
Most of the Key Is Intact
You can take the key to a hardware store if most of it is intact, so they can make a replacement.
If the door was unlocked with part of the key sticking inside the keyhole, it's a security risk.
Leave the key inside if the door is locked as this can cause permanent damage.
Large Portion Is Sticking Out
If a large portion is sticking out, proceed with caution.
Try holding it with both hands and pull it.
Ensure you don't cut your fingers.
Use gloves for protection.
Small Portion Is Sticking Out
It is easier to remove the section with needle-nose pliers even with just a small part is sticking out.
Be gentle as it could snap and leave the other portions inside.
If the key is not protruding, insert a slim flathead screwdriver.
Since this could do more harm than good because you might push the key much further.
Call a locksmith instead.
If a key breaks inside the lock, you need a replacement lock.
Your locksmith can check for damages and take care of repairs, rekeying, or installations.
How Keys Break?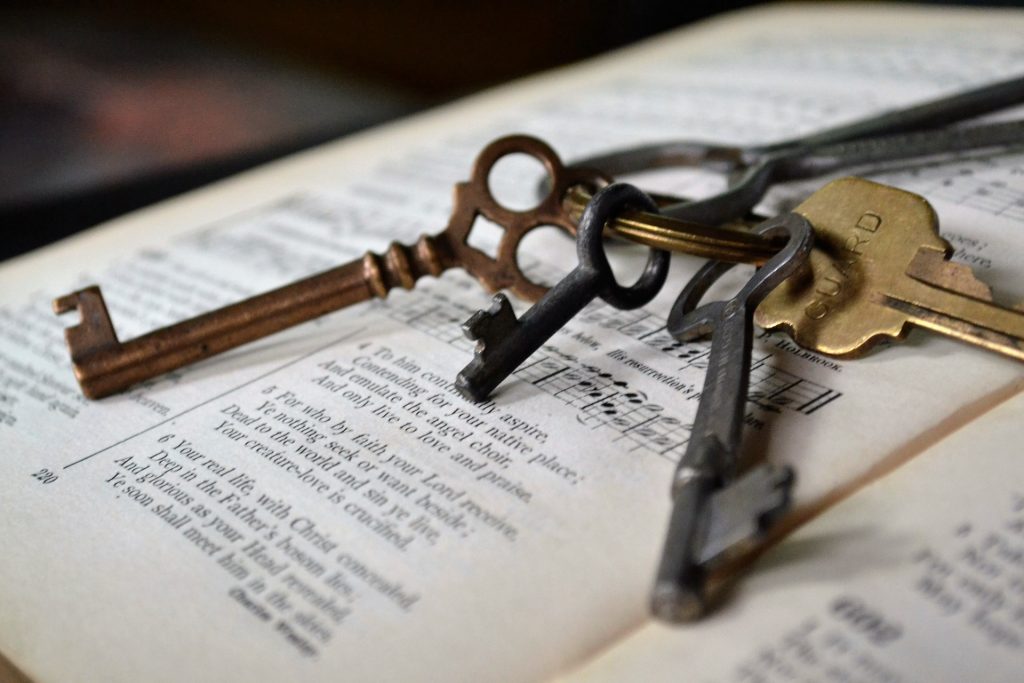 Believe it or not, damaged keys are a typical circumstance.
If your keys break for some reason, take comfort in knowing you're not the only one.
Locksmiths receive calls every day because of a broken key.
You may want to know how keys break before we decide how to resolve this problem if this happens to you.
Here are a few of the reasons why keys often crack into two:
Lack of Lubrication
Rust and dryness are signs your key is not in good shape.
The right lubrication will put lesser pressure on the keys when you insert in in a keyhole.
Placing more pressure will increase the chances of breaking the key.
Use a WD-40 lubricant spray.
Coat the key with it but lightly.
Before spraying, soak the key in water, wipe it and let dry.
Improper Use
Some people think their key is a multipurpose tool collection.
They use it to open a can or cut plastic packaging.
Keys are only for locking and unlocking doors.
Don't use it to grab the door to close it either.
Some people insert the key into the keyway to pull the door towards them.
Unfortunately, this practice will break your key sooner or later.
Incompatibility
Some people tried to put a key in the keyhole without looking.
They thought they are saving time.
Well, think again.
You might end up repeating the process.
This time look again.
Stop fumbling and reaching for the wrong key.
You will save more time making sure you have the right one.
Then you turn the lock securely and slowly.
Do not force the key when you turn it.
Old Key
Your key, like any other product, has an expiration date.
They get more fragile over time.
Your key's durability has no lifetime warranty.
Use them with care.
But, if they are old, get a replacement.
Look out for cracking or other forms of damage.
Your local locksmith can get you a new key and install it for you.
Can You Copy a Broken Key?
More often than not, your locksmith can copy a broken key.
But, you have to consider how badly damaged is the key to making a duplicate.
Your locksmith will measure the cuts on the key and code it.
This process will give you a new key cut with the exact specifications of the lock manufacturer.
A professional locksmith can do this easily.
But, imported and cheap locks are challenging.
The original specifications and depth of the cuts are only available from the manufacturer.
In this scenario, your locksmith will make a knowledgeable judgment whether he can make a duplicate key.
Cutting machines make copies based on the actual key.
If the original is damaged, it may not work.
If this is the case, you need a new lock.
Should You Get the Broken Key out of the Lock to Copy It?
For attempts to duplicate or cut a key to code it, locksmiths need all the parts of the to produce it.
If you are unable to extract the broken key, you need the services of a residential locksmith.
If you have a car, and a house, chances are you have undergone a key snapping off the lock.
You slip the key and turn it like you open the tumbler lock.
This moment though, the low-grade and frail replication comes off soft butter.
And to top it all, it transpires at the most auspicious time, like when you are going to an important event or work.
Sometimes, broken keys inside a lock are easy to fix.
It is not worth calling the services of a locksmith.
But occasionally the broken key is too deep, you have to buy the proper tools to extract it.
Here are some of the keys removal tips:
Pull the Key with Tweezers or Pliers
Based on the portion where the key breaks off, you could clasp the end with a pair of pliers if it protrudes out of the lock.
But, if the key broke off at the keyway, use a tweezer instead.
Tweezers are not for key extraction.
But, you can use a pair of tweezers that extends enough to fit the key.
Many times, it is easy to thrust the key deeper into the keyhole.
A needle-nose plier is also another option.
Jigsaw Blade
Locksmiths often use a key removal tool that beats the intention of an inexpensive key extraction service because it is all too consuming.
Rather, you can use your homespun key extractor device with a jigsaw blade.
With a slim pair of jigsaw blades, push them into the keyway on two opposing sides facing downwards.
Clamp the key's grooves delicately twisting and seizing the part of the key pulling upwards.
This approach might require a trip to the hardware shop if you do not have the correct jigsaw blades.
Do this method again if you did not succeed the first time.
Super Glue
You can only use the Super Glue method if everything you tried has failed.
The method is glared by locksmiths as this could do severe damage to the lock.
We only recommend this if a portion of the key protrudes.
Typically, you can use a wooden stick and bind the end with super glue.
As soon as the glue binds with the key, pull the residual part out of the keyhole.
Do You Need Both Parts of the Broken Key to Copy It?
Usually, both pieces of the key are needed to copy it.
Yet, car keys are an exception.
This need is because some car locks may have a code stamp.
From this, the locksmith can acquire precise cuts.
Once the locksmith obtains the key cuts, they can cut a key with the original factory parameters.
It is also viable for a locksmith to decipher the lock cylinder of a house or car lock to acquire the necessary information to cut a key to code.
Get the Right Keys Cut
Apart from the lock and keys problem, some keys fail to fit into the keyway.
Ensure you have the correct key for the door lock.
Many locksmiths get calls in the middle of the night from homeowners complaining about keys not working.
Later they find out they used the wrong key to open the door.
If you made one of these calls before and have the locksmith over, ask for ideas to organize your keys.
Sometimes, it's just the key with the wrong cut.
It's no fault of your own.
Only trust a respected locksmith to cut new keys for you.
It doesn't take long to cut keys.
Standard keys only take a few seconds to cut.
If you have lever keys, it takes about five minutes.
Sometimes, it is tough to find the right blank key.
Safe keys take about 30 minutes.
What If You Only Have a Picture of the Key?
A reputable locksmith can produce a copy of the key from a photo.
But, to make it easier for you and your locksmith, bring the original, even if it broke.
A key duplicator is an appliance that crops the key.
Occasionally, we can cut a key to factory settings.
Typically, it takes less than an hour to complete the job depending on the complexity of the key.
Locksmiths can remove the broken key with ease.
They have specialized tools and are familiar with most locks.