Featured Online Program
Penn Foster
Request Info
Select Program:
Locksmith & Home Security Technician
Program Details:
Getting a career diploma in as little as 5 months.
Gain experience with practical exercises and interactive assignments.
Learn how to identify, create, and duplicate keys.
Learn to work with several types of locks including safes, valuts, and auto.
and more...
Sponsored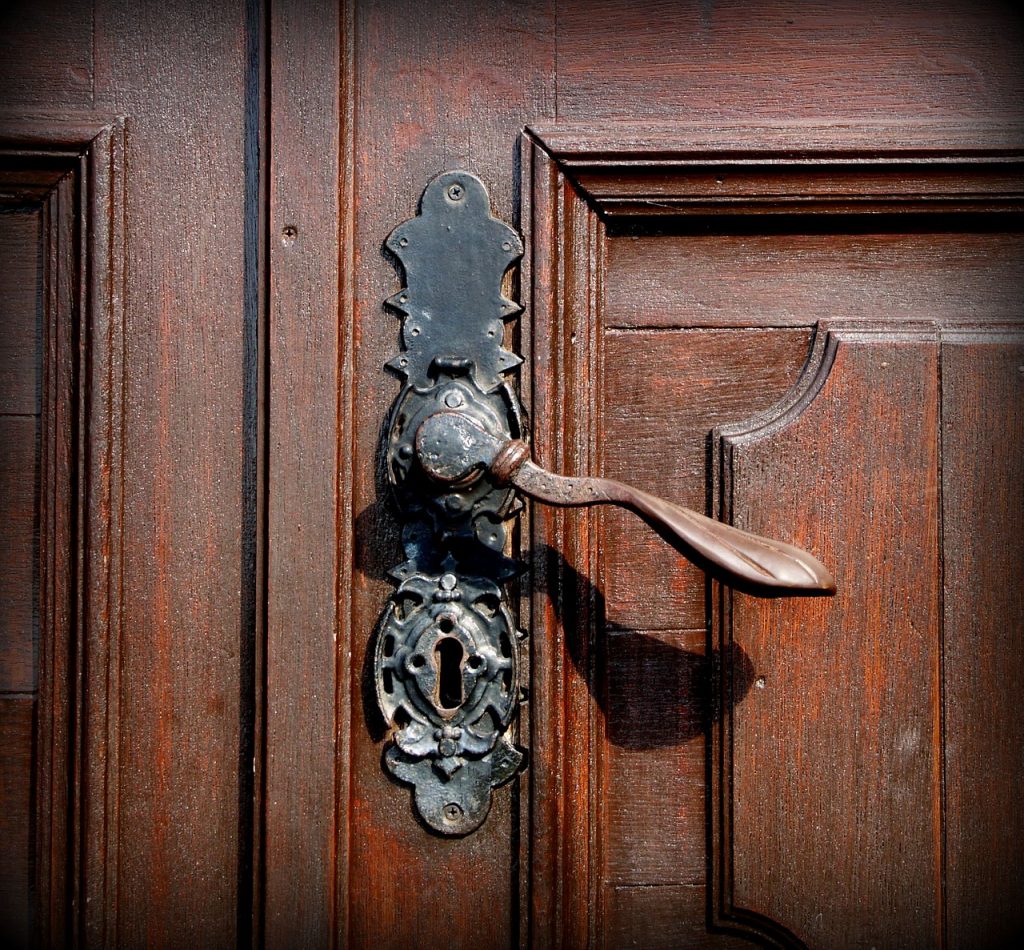 The door lock hitch sneaks up every once in a while.
This is a drawback that you have to act upon.
Most commercial and residential property owners will tell you that they have experienced door lock issues in the past.
How you handle the issue that pops up will dictate the complication's extent and affect your security and safety.
Sadly for most people, they don't attend to the issue until the last minute.
There are specific door lock problems you can't turn a blind eye to.
This problem seems to aggravate when it is not addressed right away.
Occasionally, it will jeopardize your security, and you are vulnerable to break-ins.
Let me reiterate that you should never ignore door lock issues as they emerge.
Ignoring them will have serious consequences.
To avoid unnecessary expenses, here are some things you must look for.
Loose Door Knobs, Door Locks, and Door Handles
Door locks have numerous device components, so obviously, several pieces hold the lock body together.
Each of these pieces works together to ensure a smooth function.
If any of these components fall to pieces, the lock will malfunction.
Many of the locking parts loosen with time or extended use.
It goes without saying that the exterior door locks are most affected by this problem.
While loose door locks may not sound frightening, appearances may dupe you.
Many property or residential owners were locked out of their office or home because they couldn't open the door with a loose lock.
About 58% of burglaries are caused by forced entry.
If you have a door lock problem, you make it too easy for burglars to exploit your situation.
Moreover, a loose door lock is a fire risk.
There are fire door locks with working latch bolts to help contain the fire.
If the door lock is loose, the fire will spread rapidly.
However, door lock issues are plain to see.
First, you will notice that it malfunctions.
It will plague the exterior and interior parts of the lock.
The screws will come off or break.
Internal components like the screws, fasteners, and spindle do not connect correctly, resulting in a loose doorknob, lock, or handle.
If this is not addressed right away, anybody who wants access to your home can easily dislodge the lock.
How to Fix this?
Fixing these door locks is easy if you know what to do.
However, these need the assistance of a commercial or residential locksmith if it is a more complicated issue.
If the screws came off, just tighten them using a screwdriver if it only calls for a DIY-friendly solution.
If you don't have one, go to your nearest hardware store.
In other occurrences, the attached screws of the lock could be worn out or broken and need replacement.
You have to remove the lock and check which parts need to be replaced.
While this quick fix seems uncomplicated, call a locksmith if, at any point, you feel confused.
You can start fastening the door lock when you have all the lock components.
If these solutions are unsuccessful, there must be something wrong with the lock's internal mechanism.
Either dismantle the locking system and probe further or call your local locksmith.
Jammed Locks and Jammed Latches
If you want to learn how to fix a jammed door lock, read on.
This problem is severe and should not be ignored.
If you do, it will endanger the security of your property and put more damage to your door.
Lock and latches jam for a variety of reasons.
One is the accumulation of debris or dust within the internal mechanism.
If the bolt or latch is broken, this could lead to more severe problems.
One other cause could be a poorly fitting door.
However, lubricate it with graphite if the locking system does not work because of dirt.
How to Fix This?
Determine the cause of the jammed lock.
If the main reason is a blocked keyway due to accumulated gunk, get rid of any blockage.
Apply a generous amount of lubricant to clear the keyway.
Use graphite or WD-40.
Jammed locks caused by a broken latch or bolt must be replaced if you think it is beyond repair.
This job should be accomplished by a residential locksmith.
If you try to do it yourself, you might damage the lock.
Broken Key in Lock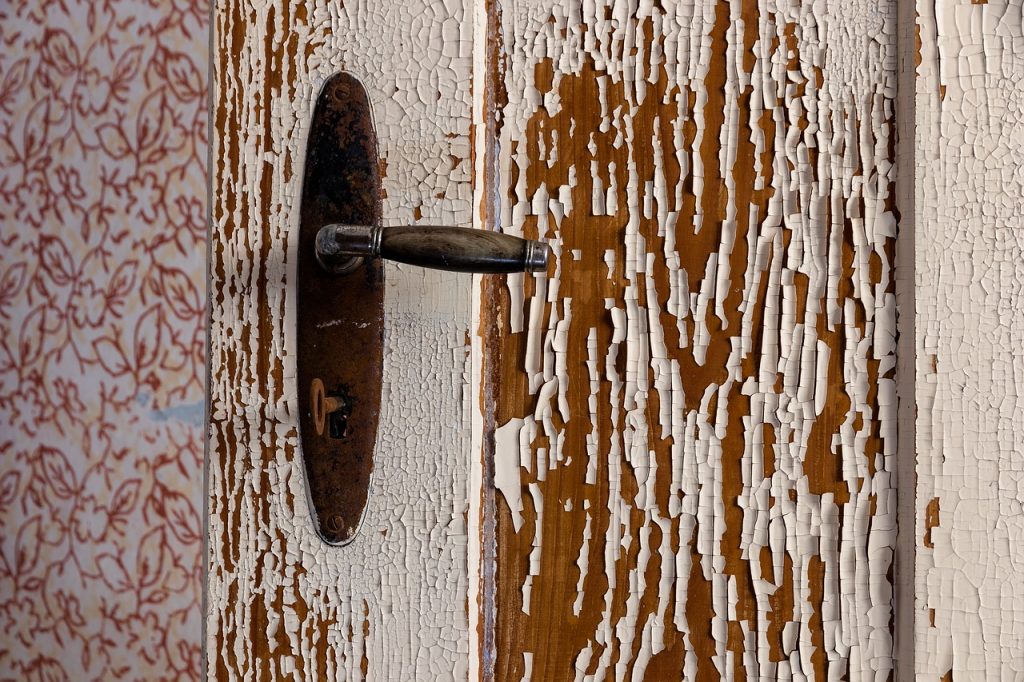 A broken key in the lock is one of the most disastrous door lock problems.
If you have never experienced this issue before, you're lucky.
This problem is very challenging because the lock affects other parts that you have to deal with.
For example, your broken key and the task to extract from the keyhole.
If you are presently facing this problem, I sympathize with you.
You need to handle the lockout situation, a broken key stuck in the keyway, and probably a broken locking mechanism.
If the key broke with force, it might damage your door lock.
Most people would be tempted to figure out what to do with this by themselves.
They thought it was just as simple as removing the broken piece.
Tragically, this attempt may damage the lock even more.
Fortunately, there are easy steps you can take on your own.
How to Fix This?
Compared to the previous door lock problem we discussed, a broken key in the lock is quite fragile.
This issue requires the expertise of a locksmith who will extract the broken key for you.
First of all, remove the broken key inside the keyhole.
The locksmith will use an extraction tool to accomplish this.
Don't use the door lock while there are still broken pieces inside.
If you do this, you will be pushing the key pieces further back and damaging the key and lock.
After the key extraction, the door lock must be inspected.
Try the spare key and ensure that the locking system is unscathed.
Replace the lock if it is damaged.
If you still have the broken key, ask the locksmith to make a copy for you.
Misaligned Door Locks
Misaligned locks are also misaligned strike plates as they basically have identical problems.
This is a severe lock problem that must be addressed immediately.
Believe me, misaligned strike plates and misaligned locks are easy to identify.
Unsurprisingly, a misaligned lock means are not lineup with the core functions.
More often than not, the latch is not aligned with the strike plate.
The strike plate is affixed to the door jamb that attaches the latch or bolt extension.
These are the typical door lock issues because the locks are not correctly installed or warping doors and frames.
If the door lock is misaligned, the door won't open.
You may not lock the door as you would, exposing your property to danger.
This problem will build up and worsen, leading to broken locks or doors.
Because the locking device does not link to the strike plate, the latch or locking bolt will be subjected to unwarranted pressure when the door is closed.
This pressure will ultimately damage the door.
How To Fix This?
Misaligned locks are pretty easy to identify and fix.
But, you have to do some troubleshooting to ensure you implement the right solution.
Some of the simple solutions can be done using a DIY tool.
But, if you are unfamiliar with any of these tools and use them, don't do it yourself.
Instead of hurting yourself, call a residential locksmith to fix it.
Check the door hinges and screws.
In some cases, it must be just a misaligned door, not the lock.
If you tighten the hinges screw, it should adjust your door to the correct configuration and height.
Remember, a loose screw will cause the door to sag under its weight.
If the solution does not solve this problem, there must be something wrong with the door lock alignment.
The strike plates must be adjusted to correspond to the door bolt or latch.
Ideally, the bolt should rest within the strike place.
Disengage the strike plate and re-position it.
Reinstall the plate to the right height.
If you can't do this by yourself, call a locksmith.
Turning Lock Cylinder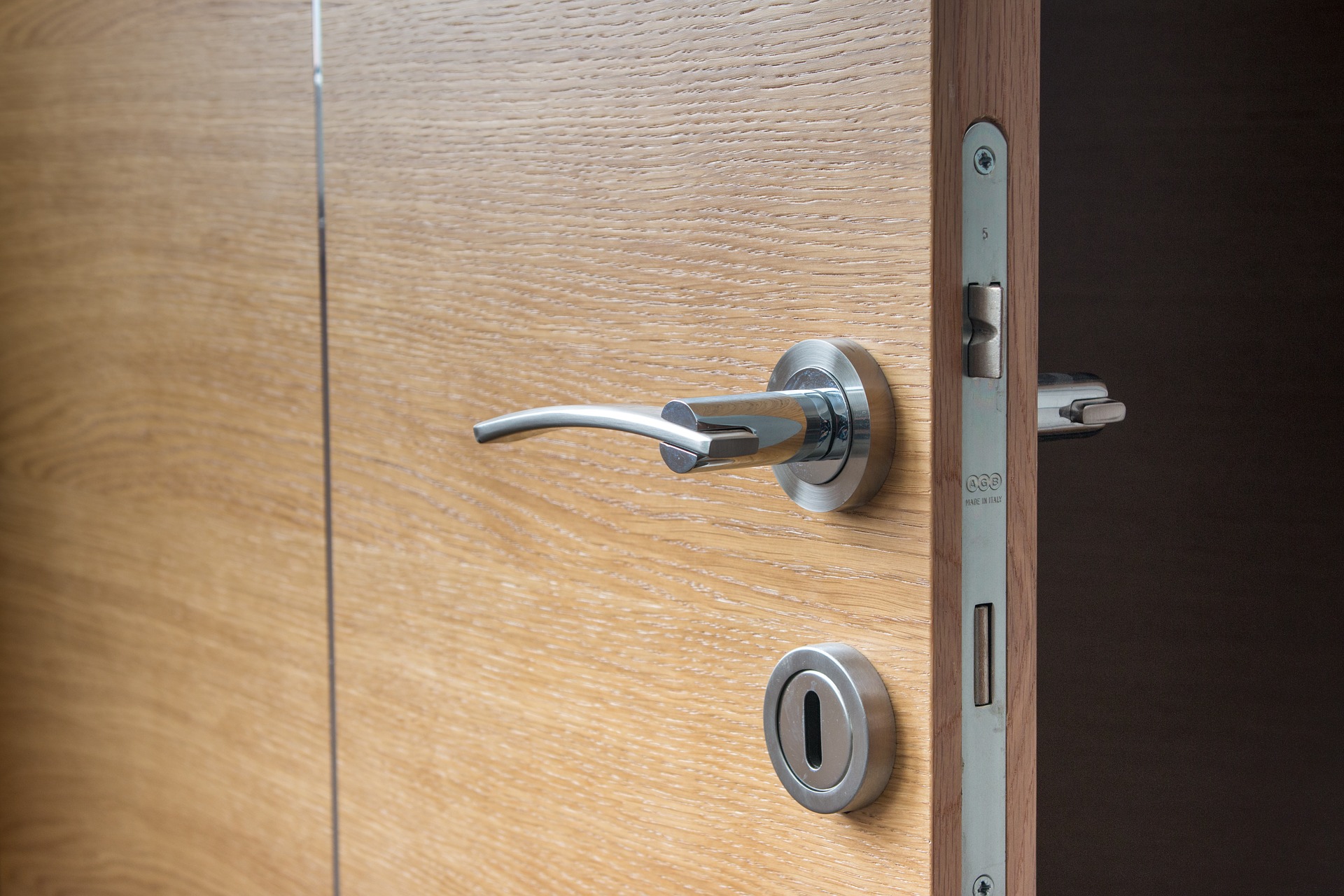 If you insert the key and turn it to lock or unlock your door and the whole lock cylinder moves, you have a significant lock problem in front of you.
This is the easiest to identify but not a simple task.
If this is the case, there must be a loose screw set.
Just access the screw set and tighten it.
If it sounds easy enough for you, think again.
The solution varies depending on your lock.
For example, front door locks in most commercial and residential properties mix deadbolts and mortise locks.
The risk of Turning Lock Cylinder is it impedes the locking system meaning you might be locked in or locked out anytime.
How to Fix This?
Access the set screw holding the cylinder.
You can do this by removing the faceplate, and more often than not, part of the lock.
Disassemble it and check the set screw placement.
Remember that every lock is positioned the same way.
For instance, you can access the rim locks when you remove the outer case.
With mortise lockset, you have to access multiple set screws when you remove the faceplate.
If the screws are rusty, you have to replace them, otherwise just tighten the screws and reattach the faceplate firmly in place.
The Bottom Line
Door lock problems are a burden if not addressed effectively.
This problem can lead to more damages if neglected.
Call a locksmith if you can't handle this yourself.