Featured Online Program
Penn Foster
Request Info
Select Program:
Locksmith & Home Security Technician
Program Details:
Getting a career diploma in as little as 5 months.
Gain experience with practical exercises and interactive assignments.
Learn how to identify, create, and duplicate keys.
Learn to work with several types of locks including safes, valuts, and auto.
and more...
Sponsored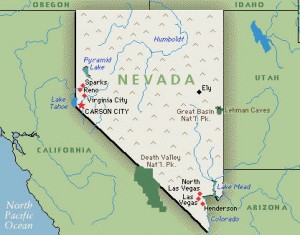 If you want to become a locksmith in Nevada then Chapter 655 of the Nevada Revised Statutes (NRS) is the place to look.
Fortunately, we're going to save you the pain of reading through all that legislature.
Your first step is to get in good with the county sheriff.
No, that isn't a punch line. Per NRS 655.070 all locksmiths must obtain a permit from the sheriff of the county in which your place of business is located. It is the sheriff's responsibility to review each applicant and determine who qualifies.
Qualification for a permit is determined on a county-by-county basis.
You will need to check with your Clerk of Courts to determine what ordinances are in place.
More than likely, since the sheriff is in charge he should be able to inform you if there is an application process or a fee to pay.
Most commonly, the following will be required:
Be at least 18 years of age
Not convicted of any felony
Maintain a current and valid driver's license
An amount of general liability insurance is typically required
if you are opening a business (usually $250,000 to $500,000)
Once you have your permit approved it is good for 5 years and then you will have to renew under a similar process.
If you would like to peruse the Nevada legislature any further you can do so right here: https://www.leg.state.nv.us/
Regional Salary in Nevada
| Region | Employed | Avg. Annual Salary | Avg. Hourly Pay | Top 10% Annual Salary | Bottom 10% Annual Salary |
| --- | --- | --- | --- | --- | --- |
| Las Vegas-Henderson-Paradise, NV | 190 | $58,330 | $28.04 | $97,170 | $36,300 |
| Reno, NV | 50 | $63,050 | $30.31 | $101,130 | $37,050 |
* Salary information based on the May 2022 Occupational Employment Statistics (OES) Survey for Locksmiths and Safe Repairers, OCC Code 49-9094, BLS.
* Employment conditions in your area may vary.