Featured Online Program
Penn Foster
Request Info
Select Program:
Locksmith & Home Security Technician
Program Details:
Getting a career diploma in as little as 5 months.
Gain experience with practical exercises and interactive assignments.
Learn how to identify, create, and duplicate keys.
Learn to work with several types of locks including safes, valuts, and auto.
and more...
Sponsored
If you've been following along with our "How to Start a Locksmith Business" series, then you've already figured out whether you should have a mobile locksmith or brick and mortar business and you've thought about what services you should offer.
Today it's time to put your locksmithing skills to the test. This is a hands-on, three-step lesson that may or may not force you out of your comfort zone.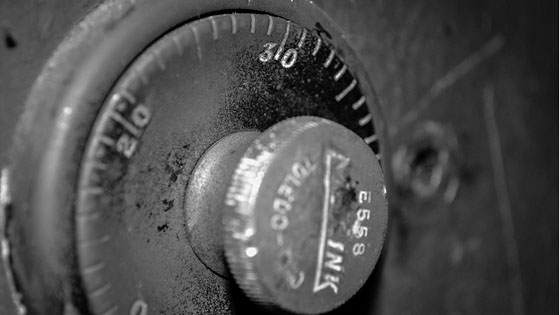 1. Layout Your Services
In Lesson 2 of "How to Start a Locksmith Business," we discussed your unique selling proposition (USP). If you followed the steps in that lesson, you should have a short list of everything you want to sell.
Now it's time to be honest. Reviewing all these services, you have to ask yourself one question:
Can you excel in all the services you want to offer?
If for any reason the answer is no, then you should consider scratching that service from your list. You can't control how customers feel about your service, but you can control your expertise in that service. Always strive to be top notch.
2. Set Up a Skills Test
What's the single best way to determine if your above answers were honest? Test them.
For this test you're going to need some help. Consider recruiting a few friends to mock up real life locksmith scenarios. It may be tempting to choose people who will support you regardless of your skills, but you're going to need honest feedback here.
Here's what you'll need to do:
Determine a method for evaluating each skill. (For example, if you are offering automotive locksmith services, consider asking a friend to lock their keys in their car and call for service.)
Record simple steps, such as: how long it takes to respond to the call, the length of the actual service, how long you're away from your business (if you choose to go brick and mortar).
Rate your service on a scale of 1-10.
Ask your friend or helper to rate your service on a scale of 1-10.
Compare the ratings and determine how you can make the service better.
Here are a few questions you may want to ask each person that helps you:
What could be improved AND how?
Would you pay $X for this service/
Have you ever used another locksmith? How did it compare?
Was I friendly? (This is a big one! Did you introduce yourself, explain what you were doing, etc.)
Would you use this service again if needed?
3. Practice Makes Perfect
Well actually practice doesn't make perfect. Perfect practice makes perfect.
Based on the information above you'll want to refine your service until it is perfect. The key thing is efficiency and consistency. You want to be able to perform similar services in a very efficient manner.
Taking the Next Step
If you've honestly completed the above steps then you're pretty serious about your locksmith business. So, congrats! Most people will skip this step entirely, because it takes time and effort. Don't be most people.
Coming up next: In the fourth lesson we'll be looking into some of the state and local laws that you'll need to be aware of to open your own locksmith business. So, stay tuned!