Featured Online Program
Penn Foster
Request Info
Select Program:
Locksmith & Home Security Technician
Program Details:
Getting a career diploma in as little as 5 months.
Gain experience with practical exercises and interactive assignments.
Learn how to identify, create, and duplicate keys.
Learn to work with several types of locks including safes, valuts, and auto.
and more...
Sponsored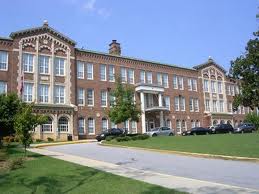 On your journey to becoming a locksmith one of your first questions will likely be about locksmith training requirements, especially if you've never worked in the field of locksmithing.
One question, in particular, could be on your mind, "Do I need to attend school to become a locksmith?"
The answer: "Yes and no."
As previously discussed locksmith licensing requirements differ by state.
For example, to become a locksmith in California there is no requirement to have any type of locksmith certification or training from an accredited locksmith school in order to obtain a license.
However, in Illinois in order to obtain your locksmithing license, you must take and pass a locksmith examination administered by the state.
In order to pass this examination, you will likely need to have completed an apprenticeship or some other type of locksmith training course.
As you can see from above it may be beneficial to attend a locksmith training class that provides you with written certification.
Reasons You Should Attend Locksmith School
Regardless of whether your state requires a certification from an accredited locksmith school or a passing score on a locksmith examination, it is still to your benefit to receive some type of formal training.
When entering any profession you want to be in a position to put yourself ahead of your competition and additional training is one method that can help you become a successful locksmith quicker.
In addition, if you choose not to complete any type of formal training or apprenticeship you will find that the field of locksmithing may narrow for you substantially.
Most commercial or industrial companies will not hire a locksmith that is not certified or registered, and you may end up only able of finding work in residential areas where your customer is more concerned with a quick solution than anything to do with your reputation.
What will You Learn at Locksmith School?
Depending on the locksmith specialization (i.e. automotive, electrical, residential) you choose there will be different topics discussed.
But in general, all accredited locksmith schools will discuss the following subjects:
Different types of locks
Disassembling and reassembling lock types
Re-keying tools
Types of Locksmith School
Attend a local locksmith training program
Enroll in online locksmith courses
Complete an apprenticeship with a reputable locksmith
Where to Find an Accredited Locksmith School?
Get accustomed to the Associated Locksmiths of America as they will become a great resource for you.
They provide a list of the 34 locksmith schools across the United States.
Click here to see that list.
Ensure that you give the school a call before enrolling to ensure you are signing up for the class that will be most beneficial for you and that will meet any requirements that your state might have to become licensed as a locksmith.
Other Resources to Increase your Locksmith Skills
Utilize DVDs or instructional videos to further your expertise
Take advantage of different locksmith books to increase your knowledge in different locksmithing fields
Our advice is to check out the available locksmith schools in your area or online and follow through in becoming a qualified locksmith.